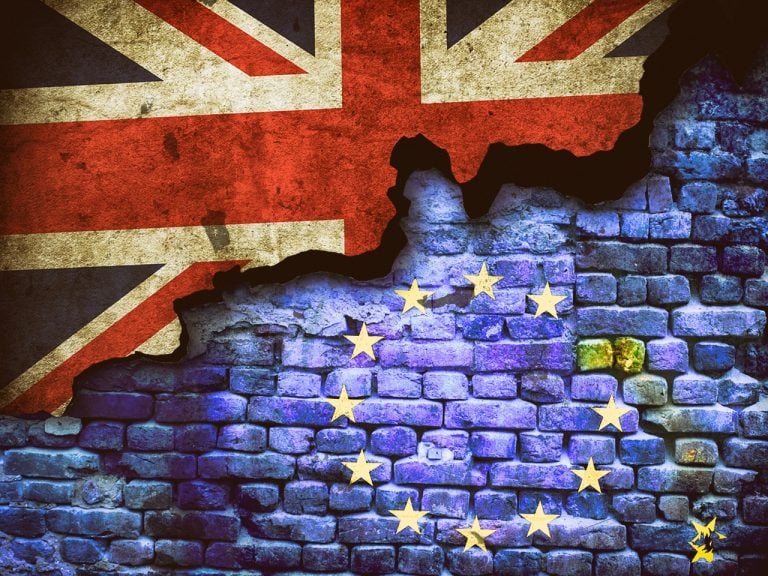 It's safe to say that we live in complex times. The housing market is unpredictable at levels of an all time high at the moment, with the impending uncertainty of Brexit ever looming, and it can seem that this is more often than not the reason why homes in the UK might not be selling quickly. People are so reluctant to commit to something when they're unsure of the outcome, and rightfully so, but how will Brexit actually affect the way in which people buy property in the UK? Buying a property is one of the biggest investments that you can make, so it's no wonder that in the uncertainty of Brexit that people are becoming more and more reluctant to buy property, but why, and how will Brexit affect the buying of property in the UK?
What Does it Mean for First Time Buyers?
Buying your first property can be daunting and complicated at the best of times – so what about doing it during the uncertainty of Brexit? Despite government schemes aimed particularly at first time buyers such as the Help to Buy ISA, the struggle to get a deposit together for the vast majority of younger people can prove extremely difficult – and if you're investing that much money, you'll want to know it's safe, and that it's worth it.
ValueWalk's August 2021 Hedge Fund Update: Point72 Suffers Loss; Hedge Fund Assets Hit $4 Trillion
Welcome to our latest issue of ValueWalk's hedge fund update. Below subscribers can find an excerpt in text and the full issue in PDF format. Please send us your feedback! Featuring Point72 Asset Management losing about 10% in January, Millennium Management on a hiring spree, and hedge fund industry's assets under management swell to nearly Read More
[REITs]
Q2 hedge fund letters, conference, scoops etc
However, it's not all doom and gloom. It's been suggested that because of the leveling off of house prices, now could actually be the perfect time for first time buyers to get their foot on the property ladder. This is unfortunately contradicted slightly, by the amount of people who are becoming reluctant to actually put properties on the market at this time, because of them not going for as high a price as they once would. Therefore although the prices are right, it could mean that the amount of choice that first time buyers are given for properties are limited.
If you are looking to sell your home but are reluctant at the moment because of  tfhe uncertainty of brexit lowering housing prices, yet consistent estate agent and valuation fees that you'll still have to pay, there could be a different solution out there for you. There are cash buying companies out there that claim to buy any house at all, for cash quickly – and they'll value your home fairly and free of charge. Quick sale companies are becoming increasingly popular amongst UK sellers in this uncertain market, and if you do your research and read up on a guide to companies offering to buy any house, chances are you'll find a solution for you.
What if You're Looking to Remortgage?
In regards to a fixed rate deal, because of the uncertainty surrounding interest rates, a fixed rate deal could actually be the safest way to go at the present moment, because you'll know exactly how much it is you're paying per month, and it won't be subject to change. This is definitely one less thing to worry about for a lot of people.
Given the time frame in which we're looking to officially leave the EU, a two-year deal could be a good idea for you. Chances are when we leave the EU officially, the amount of uncertainty surrounding the housing market will only increase further, which means that it's a lot harder to remortgage in these circumstances because of the uncertainty of the lenders themselves. Sometimes it really does help to think ahead in these situations, because you could save yourself a lot of stress and worry in the long run. If you're prepared for all eventualities, then nothing can surprise you.
What About Housing Prices?
A lot of people are left questioning about how uncertainty of brexit will affect housing prices in the UK – and the honest answer is that nobody knows for sure. Although in a lot of places in the country, housing prices are at an all time low, in wealthier areas of London, the price of housing has actually increased a lot in the last few years. There's no guarantee that these will either continue to go up, or to drop rapidly following the action of Brexit – or whether they could simply come to a halt. There is a high demand for housing in the UK at present, however as previously mentioned the supply in the market is lower because of people who are reluctant to sell. Similarly, it's been said that the rates of construction could actually slow down too, so the demand will almost certainly outweigh the supply. For housing, this means the price could actually remain steady. It's very difficult to say for certain, but being prepared for all outcomes definitely seems to be the best way to cope with the ongoing uncertainty of Britain leaving the EU.