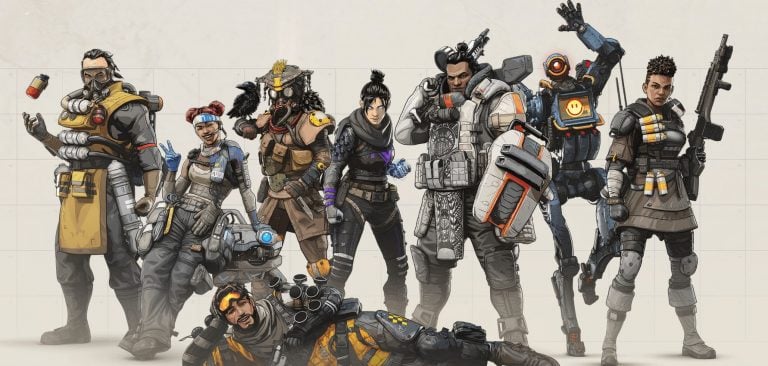 Apex Legends is one of the most popular battle royale games around, but like any other game, it is not without issues. One issue in particular that has been troubling players is the Apex Legends code leaf error, which is preventing many gamers from playing the game. However, there are a few Apex Legends code leaf error workarounds that affected users can try.

The Apex Legends code leaf error is affecting Xbox One, PlayStation 4 and PC players. Due to the issue, players say they are being disconnected from online matches or the game is crashing. Those who are fortunate enough to boot back to the main lobby get the code leaf error.
"I would say I average about 4 out of every 5 times I load up I get this message after being kicked and have to sign back into EA servers. Happens to multiple friends of mine as well, this issue is impacting the enjoyment of this game," one Reddit user said.
Fund Manager Profile: Zhang Hui Of China's Southern Asset Management
Historically, the Chinese market has been relatively isolated from international investors, but much is changing there now, making China virtually impossible for the diversified investor to ignore. Earlier this year, CNBC pointed to signs that Chinese regulators may start easing up on their scrutiny of companies after months of clamping down on tech firms. That Read More
Several users said they started facing the problem after the release of Patch 1.2. It is possible that this patch is buggy and hence, is causing issues. Even users with stable internet connections are facing the problem.
"Now with the latest update I'm actually getting an error code and I get it every 3 out of 4-5 games and it's really annoying! It is not my internet," one affected user said.
Explaining what the issue actually is, one Reddit user explained that it is the same error Apex Legends players faced earlier when trying to connect to a match and the "match would get full," resulting in players being stuck in a loop and "eventually reset pre-patch."
"Now, instead of this long loop, it is throwing us out to the home screen. My guess code leaf's name has to do with the leaf falling from the tree too soon or some sh*t poetic=> Code Leaf: Your connection has been dropped due to the server being full," the Reddit user said.
The issue is so frustrating that users are complaining that it should be top on the developer's priority list. It is not that the developer is not trying to fix the issue. In the June 20 update, the developer did implement tools to identify the problem. However, so far, it is not known when the issue will be fixed.
Meanwhile, EA Community Manager 'EA_Blueberry' has assured players that the team is working to fix the issue. He also detailed a few Apex Legends code leaf error workarounds that should reduce the frequency of the issue or perhaps even resolve it completely, PiunikaWeb reports.
Here are the Apex Legends code leaf error workarounds:
First, log-in into your router's admin panel and check for a firmware update. If there is any update, install it and see if the issue persists.
Second, set the DNS setting manually on the console to Google's DNS (8.8.8.8 and 8.8.4.4).
Third, try the basic connection troubleshooting steps listed on the developers' site.
Fourth, try enabling bridge mode on your router.
Fifth, add port listings for Apex Legends through the router settings.
The community manager also suggested rebooting the modem or router.  To do this, unplug the power cable and wait for about 5-10 minutes to refresh the network.
He also shared console-specific Apex Legends code leaf error workarounds as well. PS4 users have been asked to press the power button on the PS4 for about 7 seconds or until the system beeps twice. Next, turn the power back on after a minute and check if the issue is still there.
Xbox One users facing the same issue must turn off the console by pressing the power button for about 10 seconds. Xbox users must also unplug the power cable and then wait for about 10 seconds to put it back in.
Hopefully one of the above-mentioned workarounds will solve the issue for you. If not, then you have no option but to wait for the official fix.
Apex Legends is a free-to-play battle royale game. The game was released quietly in February, and in just eight hours, it hit 1 million downloads. The game took about a month to reach 50 million downloads.
Initially, Apex Legends developer Respawn Entertainment was criticized for being slow in rolling out updates. However, the developer addressed such concerns by debuting Apex Legends Season 2 earlier this month.
Updated on