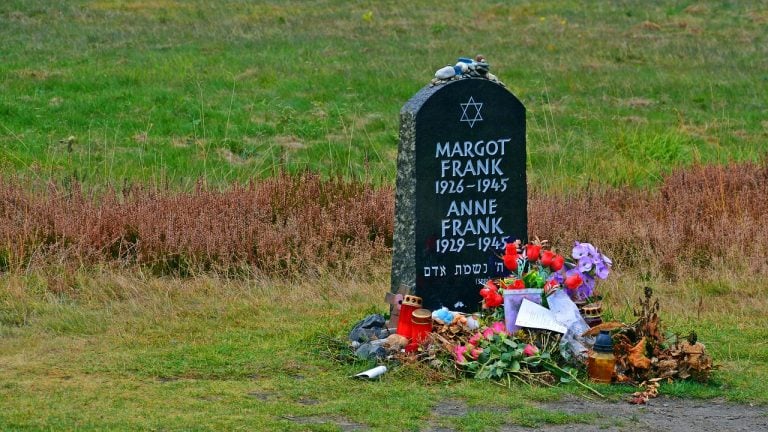 Holocaust was by far the largest genocide in the known history of humanity. Heck, even the term "Genocide" was coined in 1944, right when Nazi Germany was executing millions of Jews across Europe. The tragedy of the Holocaust has been the subject of hundreds of books, movies, TV shows, plays, and other pieces of art. They serve as stark reminders of what happens when hatred takes over. Here we take a look at the top 10 must watch Holocaust movies.
Some of them depict the accounts of survivors, while others focus on the victims of the mass extermination. They are movies you wouldn't want to miss. You might already have watched some of them. If you want to add any other films to the list, you can mention them in the comments below.
10- The Diary of Anne Frank (1959)
Benjamin Graham GEICO Buy Was Just A Simple Value Play
Was Ben Graham's big purchase of GEICO shares actually a value investment? Perhaps it was contrary to what many believe. "In 1948, we made our GEICO investment and from then on, we seemed to be very brilliant people." -- Benjamin Graham, 1976 Both Benjamin Graham and Warren Buffett can attribute a large part of their Read More
Directed by George Stevens, this movie is based on the actual diary of a young Jewish girl. Anne Frank and her family and friends were forced to live in hiding in an attic. Anne Frank's writings in the diary were addressed as "Dear kitty." Her diary was later published by her father, who was the only surviving member of the family. The movie won three Academy Awards in 1960. The American Film Institute has listed it among 100 most inspiring films of the last 100 years.
9- The Pawnbroker (1964)
Starring Rod Steiger, The Pawnbroker depicts the story of Holocaust survivor Sol Nazerman who later became a pawnbroker in New York City. Sol Nazerman witnessed his wife and family being tortured and killed in a Nazi concentration camp. Numbed by terrors of the concentration camp, he has become an alienated, bitter man who has lost faith in God and humanity. It is based on a book of the same name written by Edward Lewis Wallant.
8- Ida (2013)
Ida is a Polish film directed by Powel Pawlikowski. It won the 2015 Academy Award in the Best Foreign Language Film category. Its story revolves around a young Catholic nun who discovers that she was born to Jewish parents. Her parents were killed in the Holocaust, and the orphaned infant was raised by nuns. Now she must meet her aunt and search for the truth about their family's fate.
7- The Counterfeiters (2007)
The Counterfeiters is a German-Austrian film directed by Stefan Ruzowitzky. It is based on the memoir of Holocaust survivor Adolf Burger, a Jewish Slovak typographer. It's about a Russian-born Jew Solomon Sorowitsch who is recruited by his Nazi captors for a top-secret plan called Operation Bernhard. For the uninitiated, Operation Bernhard was the largest counterfeiting operation in history. On the verge of defeat, Nazi Germany had hatched a plan to destabilize the Allied forces by flooding the United Kingdom with forged Bank of England pound notes.
6- Europa Europa (1990)
Europa Europa is a German film directed by Agnieszka Holland and based on the true story of Solomon Perel. Perel managed to escape the Nazi persecution by masquerading as a Nazi German of "Aryan" race. It won the Golden Globe Award for Best Foreign Language Film in 1992. Separated from his family and living in an orphanage, he declares himself as "Josef Peter" and becomes a translator for the German forces.
5- Sophie's Choice (1982)
Meryl Streep portrays the role of a Polish immigrant who lives in Brooklyn with her emotionally unstable boyfriend Nathan and a young writer Stingo. A violent Nathan abuses and harasses Sophie, who has terrible memories of the Auschwitz concentration camp. She had to make a lot of tough choices to survive. It's one of the most gut-wrenching Holocaust movies.
4- Life Is Beautiful (1997)
Some people have criticized Life Is Beautiful for injecting humor in a Holocaust film. But director and lead actor Roberto Benigni has beautifully combined tragedy and comedy to depict the horrors of a Nazi concentration camp. It's about Guido Orefice, a Jewish-Italian bookshop owner. Guido and his son are sent to a concentration camp, and Guido must use his imagination to keep his son alive.
3- The Pianist (2002)
This masterpiece by Roman Polanski stars Adrien Brody in the lead role. Brody won the Academy Award for Best Actor in 2003 for his portrayal of Władysław Szpilman. It shows how Szpilman struggles to survive in Warsaw during Nazi Germany's invasion of Poland. Szpilman gets separated from his family and becomes a slave laborer. It's a real tear-jerker.
2- Schindler's List (1993)
Based on the novel Schindler's Ark, it's directed by Steven Spielberg and stars Liam Neeson as Oskar Schindler. It's one of the finest movies of Steven Spielberg, and has become one of the most popular Holocaust movies. It depicts the story of German entrepreneur Oskar Schindler, who saves the lives of over a thousand Polish Jews by employing them in his factories. Oskar Schindler himself was a member of the Nazi Party.
1- The Boy in the Striped Pajamas (2008)
The Boy in the Striped Pajamas shows the horror of a Nazi concentration camp through the eyes of 8-year-old Bruno, who is the son of the concentration camp's Nazi commandant. Bruno develops a friendship with Shmuel, a Jewish inmate on the other side of the fence. It shows the innocence of childhood in a world where adults are brutally murdering innocents. The movie begins with the quote "Childhood is measured out by sounds and smells and sights, before the dark hour of reason grows," by English poet Sir John Betjeman.