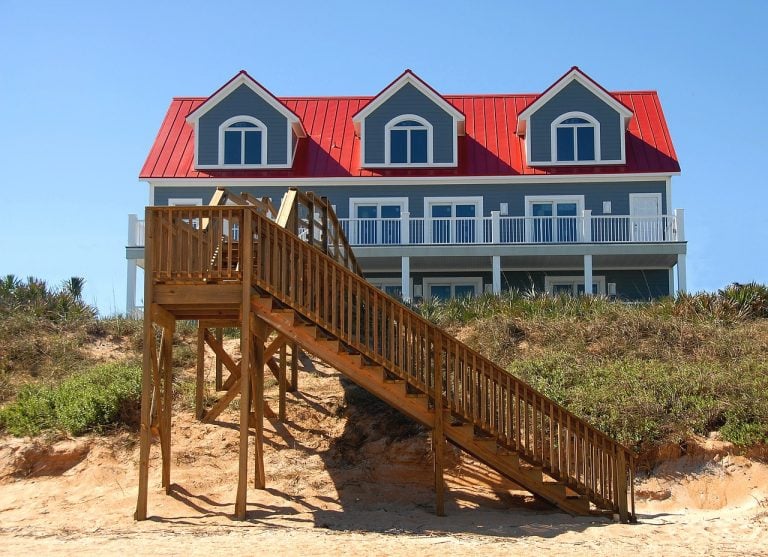 Thanks to services like Airbnb and VRBO, vacation rentals have seen impressive growth in the last few years. If you are planning to invest in vacation rentals, Rented.com has released its fourth annual report on the 150 best places in the United States to buy vacation rental properties in 2019 to guide you. Here we take a look at the top 10 best places to buy vacation rental properties, as per the latest report.
Rented.com is a platform that connects owners of vacation homes with short-term managers. To compile the 2019 report, they looked at local vacation rental rates, real estate prices, taxes, insurance, maintenance expenses, as well as the popularity of the tourist destination. They scored each place based on the cost of homeownership and short-term rental potential.
They also took into account how friendly the regulations are. The best places have either non-existent regulations or stable regulations that are easy to comply with. Buying vacation rentals in these places makes it far less likely for you to face regulatory hurdles, which could affect your return on investment.
Seth Klarman Describes His Approach In Rare Harvard Interview
In a rare interview with Harvard Business School that was published online earlier this month, (it has since been taken down) value investor Seth Klarman spoke at length about his investment process, philosophy and the changes value investors have had to overcome during the past decade. Klarman's hedge fund, the Boston-based Baupost has one of Read More
Since the ranking is based on ROI, cities with housing shortages and high costs of living are ranked lower. Cities in California and Massachusetts where the asset prices are sky-high, the property has to perform well and the rental market has to remain strong to deliver a good return on your investment. All of the top 10 best cities remain affordable for families even during economic downturns, says Rented.com.
According to the 2019 report, Florida is the state with most destinations. It is home to 19 of the 150 cities surveyed by Rented.com. It was followed by California with 13 cities, which is impressive considering the high real estate prices in the state. Texas came third with nine places. The Southeast has done "extremely well this year," said Rented.com CEO Andrew McConnell.
Southern cities occupied 15 of the top 25 spots. Tennessee has emerged as one of the hottest markets with three of its cities making it to the top ten. The 2019 report shows you that you no longer have to live near a bustling city, ski resort, or a beach "to have a successful rental property."
Major urban markets such as Chicago have fallen out of favor due to their "cumbersome and confusing regulatory practices." Investing in urban vacation rentals is good if regulations are simple and easy to navigate.
These are the top 10 best places in the US to buy vacation rental properties:
1- Pigeon Forge, Tennessee: Pigeon Forge was not even among the top five last year, but has occupied the top spot in 2019 with a score of 98.4 out of 100. According to Rented.com, you can expect an estimated rental income of $43,500.
2- Gatlinburg, Tennessee: Gatlinburg is right behind Pigeon Forge with a score of 93.9. The estimated rental income in the city is $45,000. The region appears to have recovered from the 2016 fires.
3- Panama City Beach, Florida: Florida is one of the hottest destinations for vacationers as well as real estate investors. Panama City Beach received a score of 90.5 out of 100. The estimated rental income there is $20,000.
4- Killington, Vermont: Killington in the Green Mountains is popular for its ski resorts. The town has a population of only about 1,000. You can expect a rental income of around $39,000 there.
5- Palm Coast, Florida: Palm Coast is the second Florida city to feature among the top ten this year. It received a score of 86.9. Palm Coast is estimated to have a population of around 100,000. As per Rented.com, the estimated rental income in the beach town is $33,000.
6- Myrtle Beach, South Carolina: Myrtle Beach is known for its beautiful beaches and celebrity-designed golf courses. It's the 6th best place in the country to buy a vacation rental property. You can expect an average rental income of $46,000 in the city.
7- Saint George, Utah: Located near the Snow Canyon State Park, Saint George has a population of 87,000. It received a score of 85.4. As per Rented.com, you can expect rental income of about $69,500, which is the highest among the top 10 places.
8- Sevierville, Tennessee: Sevierville is located just six miles from Pigeon Forge and 15 miles from Gatlinburg in east Tennessee. The three cities are among the most popular tourist destinations in the state. It scored 84.3. The rental income here is estimated to be $34,000.
9- San Antonio, Texas: San Antonio is home to 1.5 million people. The cost of living is well below the national average, so is the median home price at $176,000. Investors can expect rental income of around $24,000 in this Texan city.
10- Seaside, Oregon: This resort city in northwestern Oregon scored 80.6 to earn a place among the top 10. The estimated rental income here is $53,000. Seaside has a population of around 7,000.
If you are investing in vacation rental properties, don't forget to do your own due diligence. Explore markets where real estate prices are low compared to the market's attractiveness. Calculate all the costs before making a decision.
Updated on