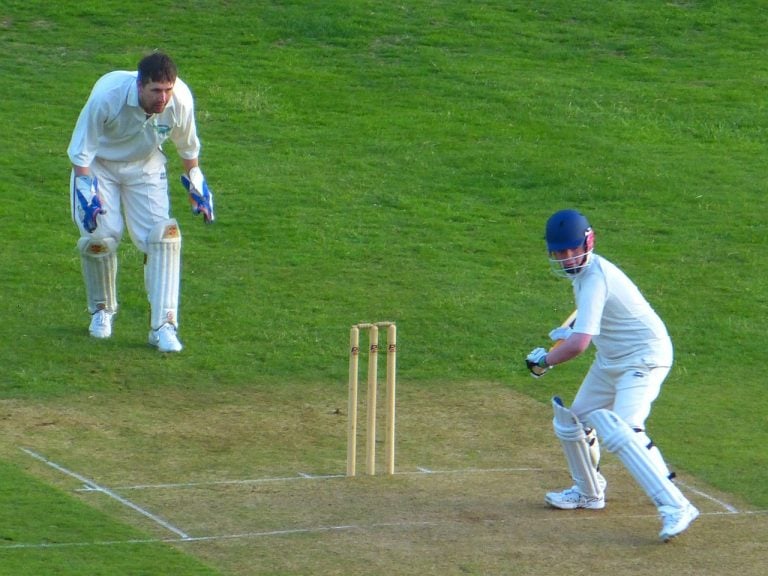 The format of cricket has evolved rapidly in the last couple of decades. Batsmen have become accustomed to playing aggressively in T20 and premier leagues. They have managed to replicate the same aggression in one-day international cricket. They play with massive bats and have developed new tricks to score runs faster than ever before. Here we take a look at the top 10 batsmen who have hit the most sixes in their one-day international cricket career.
Cricket teams are scoring 400+ in one-day matches more often. But hard-hitting batsmen have been hitting sixes in record numbers long before the T20 format became popular. Boundaries make the games more exciting, and the crowd loves to see the ball hitting the stands or going out of the stadium. These ten batsmen have hit the most sixes in their cricket career, based on the latest data available at the time of this writing.
10- Sourav Ganguly, India – 190 sixes
Exclusive: Dan Loeb's Two New Stock Picks [Q1 Letter]
Third Point's Dan Loeb discusses their new positions in a letter to investor reviewed by ValueWalk. Stay tuned for more coverage. Loeb notes some new purchases as follows: Third Point's investment in Grab is an excellent example of our ability to "lifecycle invest" by being a thought and financial partner from growth capital stages to Read More
The former captain of the Indian cricket team was one of the most aggressive batsmen in the Indian cricket history. He played 311 one-day international matches between 1992 and 2007. Affectionately called Dada, Ganguly scored 22 centuries and 72 half-centuries in his career.
9- Sachin Tendulkar, India – 195 sixes
The 'God of Cricket' has many batting records to his name. Sachin made his international cricket debut at the tender age of 16. He has hit 195 sixes in 463 matches. That doesn't sound a lot for someone like Sachin, but he is the only batsman in the verified history of cricket to have hit more than 2,000 fours. No other batsman comes even close. He also holds the record of most centuries (49) and most half-centuries (96) in one-day cricket.
8- Brendon McCullum, New Zealand – 200 sixes
The wicket-keeper batsman dominated the Kiwi cricket between 2002 and 2016. McCullum played 260 one-day international cricket matches, scoring 6,083 runs, five centuries, and 32 half-centuries. His batting style is brutally aggressive, irrespective of the format. He holds the record of hitting the fastest test century (100 runs off 54 balls) in the last test match of his career against Australia in 2016.
7- AB de Villiers, South Africa – 204 sixes
The South African wicketkeeper-batsman retired last year after playing international cricket for 14 years. In just 228 one-day matches, AB de Villiers has scored 9,473 runs with an impressive strike rate of 101. He has 25 centuries and 53 half-centuries under his belt. ABD was often referred to as a 360-degree batsman, capable of hitting any ball, anywhere, against any bowler.
6- Eoin Morgan, England – 211 sixes
Morgan is the backbone of the English middle-order batting lineup. He has also proved to be one of the finest captains the English cricket team has seen in decades. Since 2006, he has played 231 one-day international matches, scoring 7,294 runs with 13 centuries and 46 half-centuries.
5- Mahendra Singh Dhoni, India – 229 sixes
The Indian wicketkeeper-batsman has received some criticism in recent months for his batting, but he remains one of the best batsmen in the current Indian cricket team. Dhoni has played 350 one-day matches and scored 10,773 runs, including 10 centuries and 73 half-centuries. Dhoni, whose life has been the subject of a Bollywood movie, has a cult following in India.
4- Rohit Sharma, India – 232 sixes
In just 215 ODIs, this Indian top-order batsman has scored 8,658 runs with 27 centuries and 42 half-centuries. Sharma is the only batsman in the world to have scored three double centuries in one-day international cricket. Rohit Sharma struggled through the initial years of his international cricket career, but now he has become one of the best batsmen in the world.
3- Sanath Jayasuriya, Sri Lanka – 270 sixes
The former Sri Lankan allrounder played 445 matches between 1989 and 2011. He has 28 centuries and 68 half centuries under his belt. What's interesting about Jayasuriya is that he made his international cricket debut as a bowler with some batting capabilities. His track record proves his batting skills were magical, too.
2- Chris Gayle, West Indies – 326 sixes
Chris Gayle is one of the most hard-hitting batsmen in the history of cricket. His sky-high and long-distance sixes are a spectacle to watch. The Jamaican cricketer has hit 326 sixes in 298 matches. Gayle has scored 10,393 runs in his ODI career, which includes 25 centuries and 53 half-centuries. He loves to tear the best bowlers apart.
1- Shahid Afridi, Pakistan – 351 sixes
The former Pakistani allrounder holds the crown of having hit the most sixes in one-day international cricket matches. Shahid Afridi's explosive batting style has earned him nicknames like Sixer King and Boom Boom. Afridi played 398 ODIs between 1996 and 2015. He has an impressive strike rate of 117. Afridi has scored six centuries and 39 half-centuries in his one-day international cricket career.