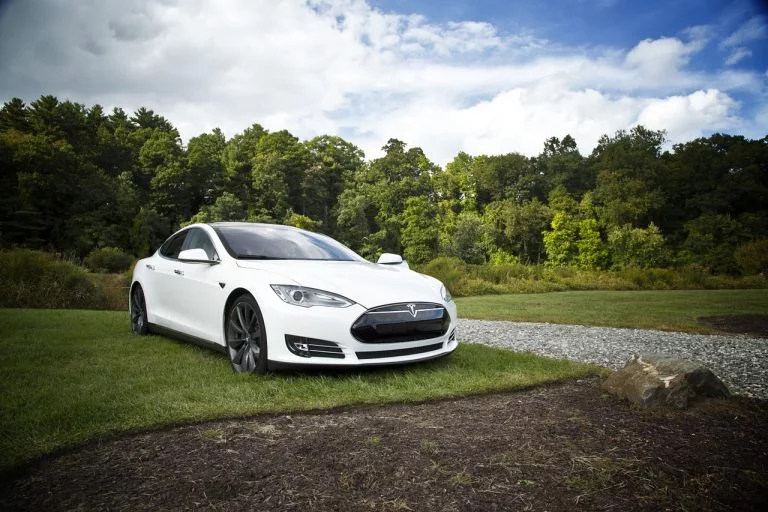 Whitney Tilson's email to investors sharing his thoughts (and Chris Brown's) on Tesla Inc (NASDAQ:TSLA)'s Q2 deliveries report.
1) I've drafted this for my email on Friday – I'd welcome feedback.
Q2 hedge fund letters, conference, scoops etc
Interview With Joe Koster Of Boyles Asset Management [Part One]
This is this first part of an interview with Joe Koster of Boyles Asset Management, part of ValueWalk's new, exclusive interview series. Throughout this series, we are publishing weekly interviews with up-and-coming value-oriented hedge fund managers. You can find links to the first two interviews below: Interview With Scott Miller Of Greenhaven Road Capital [Part Read More
As for Tesla (TSLA), I have mixed feelings due to the fact that we're in a period of uncertainty for the next month until the company reports second quarter earnings on or about August 7th.
On Tuesday, the company reported that it delivered 95,200 cars during the quarter, more than I (or pretty much anyone) expected. The stock rose 4.6% of Wednesday and is now up more than 30% since it bottomed a month ago, as the market incorporated indications that deliveries were picking up.
Shame of me for missing the obvious fact that of course Tesla was going to hit its deliveries guidance of 90,000-100,000 cars. Every auto manufacturer in the world always sells what it produces. It's not as if newly built cars, if unsold, are dragged away to the junkyard. Rather, if a particular model isn't selling well, the manufacturer simply cuts prices until sales pick up. (Of course, if demand is weak, an automaker will also cut production, which is what Tesla did with its Model S and Xs. At one time, it was producing nearly 100,000 of these cars annually, but it's now down to 50,000-60,000.)
So this is one of many critical questions about Tesla: how much did it have to cut prices to sell its cars? This will, of course, have a major impact on the company's margins and net income.
Another key factor is product mix. Tesla makes a lot more money selling its higher-priced cars, the Model S and Model X, than the Model 3, yet Q2 deliveries were heavily skewed toward the latter. Comparing deliveries to last year's fourth quarter (ignoring the unusually weak first quarter), Model S and X sales combined tumbled 36% while Model 3 sales jumped 22%, which does not bode well for margins.
Another mix factor to note is that the U.S. accounted for roughly 70% of sales in the second quarter vs. less than 50% in Q1. This could be due, in part, to Tesla pulling forward demand because the federal tax credit for all Tesla buyers fell from $3,750 in the first half of the year to $1,875 on July 1.
Recall what happened the last time the tax credit dropped – at the end of 2018, from $7,500 to $3,750. We now know that this helped Tesla report big sales in Q4 '19, but then Q1 was a disaster. Could we see the same dynamics at work from Q2 to Q3 this year?
In summary, while I cannot rule out the possibility that the better-than-expected delivery number for Q2 is indicative of a genuine and sustainable surge in demand, I don't think it's likely. The more likely scenario, in my opinion, is that the company struggles to sell all of the cars it's producing, as a tidal wave of well-reviewed cars from nearly every major manufacturer in the world hits the market, leading Tesla to report ongoing losses – and the stock sinking to my $100 price target by year end.
2) For more on Tesla, here is what Chris Brown of Aristides Capital had to say in his June letter :
Tesla has been a tough trade of late. We had reduced our position to less than 2.5% of the fund, simply because it seemed like sentiment to the downside was overdone, and orders were starting to pick up. After market close yesterday the company came out with a record Q2 deliveries report (95k cars), which is stronger than we or the market expected, though aided by another tax credit cliff in the United States, reinstatement of large Canadian subsidies, initial deliveries to the UK, and continuation of the surge of initial deliveries to Europe. Given the new data point, we reduced the position further. How we manage the position from here likely somewhat depends largely upon whether U.S. orders fall off a cliff again (as they did in January and February) or whether the sales momentum can be maintained. I believe Tesla is still structurally unprofitable, but whether revenue is growing or shrinking makes a big difference for whether I want to be short something that is trading at "only" two times revenue, even if that is high for an automotive company.
Chris has an incredible track record on both the long and short sides, which is reflected in the performance of the two stocks he pitched at my shorting conferences last year: Energous (WATT) at $18.14 on May 3 and Tilray (TLRY) at $102.94 on December 3, both of which have collapsed.