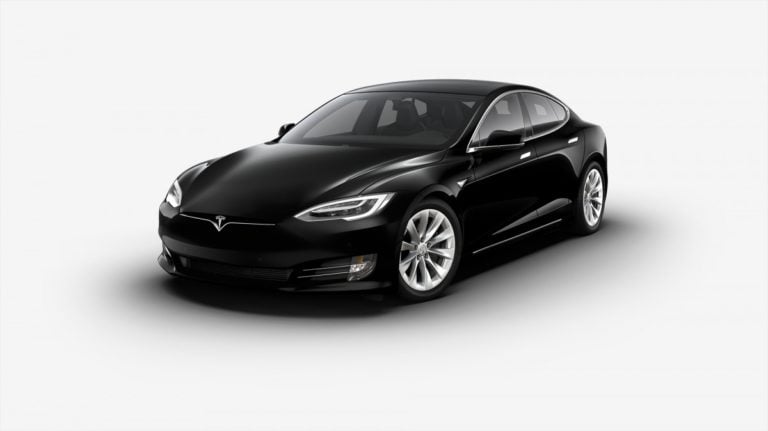 Whitney Tilson's email to investors discussing his  reply to a troll; taking responsibility for your own investment decisions; his thoughts (and Chris Brown's) on Tesla Inc (NASDAQ:TSLA); he is on a flight to Europe for a two-week trip.
1) On Wednesday I received this e-mail from a random guy who identified himself as Paul K.:
Q2 hedge fund letters, conference, scoops etc
Why The Term 'Value Investing' Is Redundant
What does value investing really mean? Q1 2021 hedge fund letters, conferences and more Some investors might argue value investing means buying stocks trading at a discount to net asset value or book value. This is the sort of value investing Benjamin Graham pioneered in the early 1920s and 1930s. Other investors might argue value Read More
Whitney, way to go. Your Sky-is-falling warning scared me out of TSLA for a $60+ left on the table. Way to go, Einstein, you're a frikin genius. Good thing I didn't pay good money for any of your other brilliant ideas. Keep up the good work.
I didn't dignify such an obnoxious e-mail with a personal response, but I will reply publicly...
Well, just for the record, I recommended shorting Tesla at $295 on March 4.
But I've had enough experience with folks like you to know that whether I am right or wrong hardly matters. Something is broken inside you such that you feel entitled to insult and belittle others.
I long ago stopped paying attention to e-mails like yours (which are surprisingly infrequent)... But I feel sorry for you...
2) To the rest of my readers, there's a good investing lesson here: All savvy investors read widely in pursuit of good information, smart opinions, and winning stock ideas.
But at the end of the day, when it comes to making the hard decisions that separate the winners from the also-rans, all investors need to think and act independently, do their own work, and take responsibility for their decisions.
Those who are incapable of doing so shouldn't be in the game, as they are sure to be incinerated.
3) As for Tesla (TSLA), I have mixed feelings due to the fact that we're in a period of uncertainty for the next month until the company reports second-quarter earnings on or about August 7.
On Tuesday, the company reported that it delivered 95,200 cars during the quarter, more than I (or pretty much anyone) expected. The stock rose 4.6% on Wednesday and is now up more than 30% since it bottomed a month ago, as the market began to incorporate indications that deliveries were picking up.
Bulls view the delivery number as proof that demand is strong and will propel the company to greater heights going forward. But I'm skeptical. There were a number of one-time factors at work:
The company introduced the Model 3 Standard Range Plus in the U.S., a lower-priced car that stimulated demand, but how sustainable is it to sell the car at these prices? And what will be the cost to margins?
The federal tax credit for all Tesla buyers fell from $3,750 in the first half of the year to $1,875 on July 1, which pulled demand forward. This might explain why the U.S. accounted for roughly 70% of sales in the second quarter versus less than 50% in Q1. Recall what happened the last time the tax credit dropped – at the end of 2018, when it fell from $7,500 to $3,750. We now know that this helped Tesla report big sales in Q4 '18, but then Q1 was a disaster. Could we see the same dynamics at work from Q2 to Q3 this year?
It might have sold quite a few cars to distributors, which it booked as sales but which don't reflect final sales to customers.
I believe Tesla gamed a subsidy program in Canada to sell an extra ~4,000 cars. It was designed to exclude Tesla, as this article notes, by being available only for cars with a price limit below even the cheapest Model 3. But Tesla was not to be deterred. It introduced a car priced $1 below the subsidy cap – with software set to limit the range to only 93 miles. Of course, nobody would buy such a car, but once the Model 3 "qualified" for the subsidy, Tesla then sold thousands of cars at full price. What a scam! I wonder what the Canadian government thinks of this???
In addition to these questions about the sustainability of demand, I have even bigger questions about margins.
Tesla not only sold more lower-priced Model 3s – this tweet estimates that its average selling prices plunged from $56,812 in Q1 to $49,492 in Q2 – but also had an unfavorable shift in product mix. The company makes a lot more money selling its higher-priced cars, the Model S and Model X, than the Model 3, yet Q2 deliveries were heavily skewed toward the latter. Comparing Q2 deliveries to last year's fourth quarter (ignoring the unusually weak first quarter), Model S and Model X sales combined tumbled 36%, while Model 3 sales jumped 23%, which does not bode well for margins.
To summarize, I see three possible scenarios for Tesla for the rest of the year. The first (and least likely – maybe 20% odds) is that the better-than-expected delivery number for Q2 is indicative of a genuine and sustainable surge in demand that catapults the company back to profitability in the second half of the year. In this case, I see the stock going back above $300.
The second scenario (roughly 40% odds) is that the tidal wave of electric vehicles that are being developed by nearly every major manufacturer in the world only trickles into the market this year, which allows Tesla to retain its first-mover advantage for a little longer. In this case, Q3 and Q4 might look like Q2, with decent sales and moderate losses – and no end to the bull-bear debate. In this case, the stock would likely trade in a range where it is now between $200 and $250.
The final scenario (also 40% likely) is that the one-time items that stimulated demand in Q2 fade and the tidal wave of competition hits soon. If so, Tesla will struggle to sell all of the cars it's producing, with associated sales and margin misses and big losses. In this case, I see the stock sinking toward my $100 price target by year end.
4) For more on Tesla, here is what Chris Brown of Aristides Capital had to say in his June letter:
Tesla has been a tough trade of late. We had reduced our position to less than 2.5% of the fund, simply because it seemed like sentiment to the downside was overdone, and orders were starting to pick up. After market close yesterday the company came out with a record Q2 deliveries report (95k cars), which is stronger than we or the market expected, though aided by another tax credit cliff in the United States, reinstatement of large Canadian subsidies, initial deliveries to the UK, and continuation of the surge of initial deliveries to Europe. Given the new data point, we reduced the position further. How we manage the position from here likely somewhat depends largely upon whether U.S. orders fall off a cliff again (as they did in January and February) or whether the sales momentum can be maintained. I believe Tesla is still structurally unprofitable, but whether revenue is growing or shrinking makes a big difference for whether I want to be short something that is trading at "only" two times revenue, even if that is high for an automotive company.
Chris has an incredible track record on both the long and short sides, which is reflected in the performance of the two stocks he pitched at my shorting conferences last year: Energous (WATT) at $18.14 on May 3 and Tilray (TLRY) at $102.94 on December 3. Those stocks are down 77% and 54%, respectively, since then.
5) As you read this, I'm on a flight to London with my 20-year-old middle daughter, Emily. I'm spending two weeks in Europe – the first five days with Emily, then two days in Italy co-hosting the 16th Annual Value Investing Seminar, and then the last week in Croatia with my wife.
We have a day in London tomorrow so while my daughter visits a friend, I'm going to spend the day at Wimbledon, where one of my readers – thank you Vitaliy A.! – introduced me to someone who sold me a reasonably priced Court 1 ticket. If you're going to be there, let me know – my e-mail is [email protected]
Then we hustle over to Heathrow for a Saturday evening flight to Lyon, France, to see the Women's World Cup final on Sunday (Go Team USA!). On Monday, we're taking the train to Paris for two days. If you're going to be in either Lyon or Paris, let me know...
On Wednesday, my daughter heads home, while I fly to beautiful southern Italy to co-host the Value Investing Seminar with my friend Ciccio Azzollini. (It's not too late if you want to come – click here for details.) Here's a picture of us from the first year we co-hosted it in 2004 (I know, I know, I haven't aged a day!):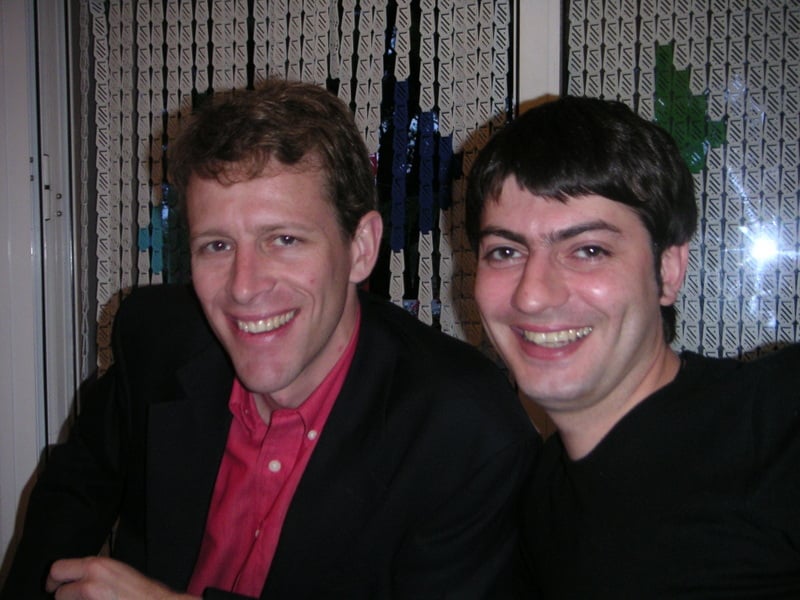 After the two-day seminar ends on Friday, I fly to Split, Croatia, to meet up with my wife and do this six-day Backroads biking/hiking trip, ending in the magnificent city of Dubrovnik.
The perfect vacation – I can't wait! (And I'll still be writing.)
Best regards,
Whitney