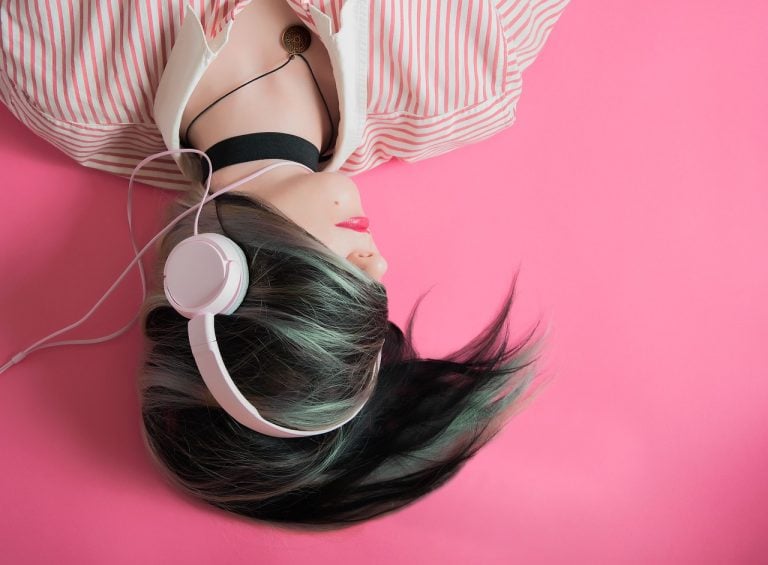 Long before Apple Music, Amazon Prime Music or YouTube Music came along, it was Spotify that single-handedly created the music streaming category from scratch. Today, it has amassed 100 million paying subscribers and more than 220 million users across the globe. Spotify is facing stiff competition from YouTube Music. Most people don't like paying for multiple music streaming services. If you want to subscribe to just one, this Spotify vs YouTube Music comparison will help you decide which one is a better choice.
Spotify vs YouTube Music: User interface
Spotify's dark-themed interface is easy to navigate. The interface is organized into tabs to let users quickly browse through the catalog, access personalized playlists, check out trending music, recommendations, albums hand-picked by Spotify curators, and listen to the radio. Despite putting so much content on the home screen, it's clean enough not to overwhelm users.
The 3rd Annual 360 Degree Credit Chronometer Report with Joseph Cioffi
ValueWalk's Raul Panganiban interviews Joseph Cioffi, Author of Credit Chronometer and Partner at Davis + Gilbert where he is Chair of the Insolvency, Creditor's Rights & Financial Products Practice Group. In the interview, we discuss the findings of the 3rd Annual report. Q2 2021 hedge fund letters, conferences and more The following is a computer Read More
Spotify lets you share music with your friends via social media, add to playlist, and queue songs. It allows you to look at lyrics if the song has the lyrics available. It also lets users follow their favorite artists and friends. Spotify's desktop app allows you to see what songs your friends are listening – in real time. It also offers playlists for your mood.
YouTube Music's interface is not as refined and intuitive as Spotify's. Its interface is also dark-themed and the home layout is similar to Spotify. At the top of the homepage is your mixtape, which is followed by music you've listened to before. It has various categories like Listen Again, Similar To, Favorites, New Videos, and others. The presence of videos makes it cluttered.
A smart toggle switch allows users to listen to music in audio or video format. If you use the free version of YouTube Music, the playback pauses when you leave the Now Playing window or turn off the screen. It means YouTube Music has to be on your screen for as long as you are listening to music. It's a huge drain on the battery. Spotify allows users to play music even with the screen turned off.
The Search function on YouTube Music is much better than that of Spotify. If you can't remember the title of a song, you can just type whatever you remember and the relevant song will be in the results.
Spotify vs YouTube Music: Device support
Both streaming services are available on Android as well as iOS devices. Spotify also has dedicated apps for Mac and Windows computers. If you don't have the desktop app, Spotify allows you to listen to music via your web browser by going to open.spotify.com.
Spotify supports Amazon's Alexa smart speakers and Google smart speakers. Spotify also supports game consoles like Xbox and PlayStation. It also works with Apple's CarPlay, Apple TV, Chromecast, and Google's Android Auto.
YouTube Music doesn't have dedicated desktop apps for Mac or Windows. If you want to use it on desktop, you'll have to use a desktop bookmark or third-party wrappers. The service is available on Google's Chromecast, Roku, Android TV, Apple TV, Xbox, PlayStation consoles, and select smart TVs.
Spotify vs YouTube Music: Streaming quality
Spotify uses the Ogg Vorbis format for streaming. It allows users to choose the bitrate from four different options of 24Kbps, 96Kbps, 160Kbps, and 320Kbps. The ability to choose bitrates comes handy for people who don't want to spend a lot of cellular data. When using Spotify via Chromecast or web browser, it streams in AAC format at 256Kbps for premium users and 128Kbps for free users.
YouTube Music uses the AAC format and streams content at up to 256Kbps. If you want to save cellular data, you can turn on the data saver mode, which streams music at 48Kbps. If you are an audiophile and want the best audio quality, Spotify is a better pick.
Spotify vs YouTube Music: Pricing
Spotify has an ad-supported, free plan that allows you to shuffle-play songs. Though you'll be bombarded with ads from time to time, it's a good plan for people who want to enjoy music without paying. However, it doesn't have the premium features and it gives you only six skips per hour.
Spotify also offers a free trial of its Premium plan for three months. But it's not exactly free because you have to pay $0.99 for three months of "free" trial. Its Premium plan costs $5 per month for students and $10 per month for individual users. It also has a family plan for $15 per month. The Premium plan lets users stream any song and download music for offline playback.
Spotify's plan for students gives to access to Hulu TV's ad-supported plan and unlimited access to Showtime streaming service.
The free plan of YouTube Music is also ad-supported. And unlike Spotify's free plan, it requires you to keep the screen on constantly. The YouTube Music Premium subscription costs $10 per month and gives you ad-free music experience. You can choose to spend $12 per month, which gives you ad-free access and offline playback in YouTube, YouTube Music, YouTube Kids, YouTube Gaming, YouTube VR, and access to YouTube Originals content. This is a far more lucrative deal than paying $10 per month just for YouTube Music Premium.
YouTube Music Premium's family plan costs $15 per month. The Premium version for students has been priced at $5 per month. The free plan of Spotify is better than the free YouTube Music.
Spotify vs YouTube Music: Library
Spotify has a catalog of 50 million songs. It allows its premium members to download up to 10,000 songs. If you have different devices, you can download 10,000 songs on each of them. Offline listening includes not only songs but also videos and concerts. Spotify also gives you access to podcasts and audiobooks, which you don't get on YouTube Music.
YouTube Music hasn't specified the official number of songs in its library. But the platform has strong relations with music labels. Its integration with YouTube gives its users access to not only the official songs it hosts but also fan-uploaded content, fan covers, mashups, remixes, and more. It means YouTube Music gives you access to songs that you won't find on any over streaming service.
The actual number of songs on YouTube Music is much higher than Spotify. But it doesn't have podcasts and audiobooks.
Spotify vs YouTube Music: Music discovery
On Spotify, it's the Home screen that offers personalization. It has playlists like Release Radar and Discover Weekly. The Daily Mix playlist includes artists and tracks from a specific genre that you like listening to. Spotify also has a Radio section, which is a great tool for music discovery. Its curators frequently highlight new artists in customized playlists like Fresh Finds.
YouTube also has a set of music discovery tools, but it's not as good as Spotify. It doesn't have a lot of curated playlists. Unlike Spotify, it lacks playlists based on moods and activities. However, YouTube has a mixtape, which is continuously updated based on your taste. It also has radio stations.
Conclusion
Spotify has been the leader in the music streaming business for almost a decade. But YouTube Music could steal customers away from Spotify as it continues to add new features and support for more devices. If you want to listen to music for free with ads, Spotify is the service for you. Spotify is also the service for students because just for $5 per month, it gives students access to Spotify Premium, Hulu, and Showtime. If you are deep into the YouTube ecosystem, the $12 per month plan is a great choice as it gives you ad-free access to all of YouTube's services.