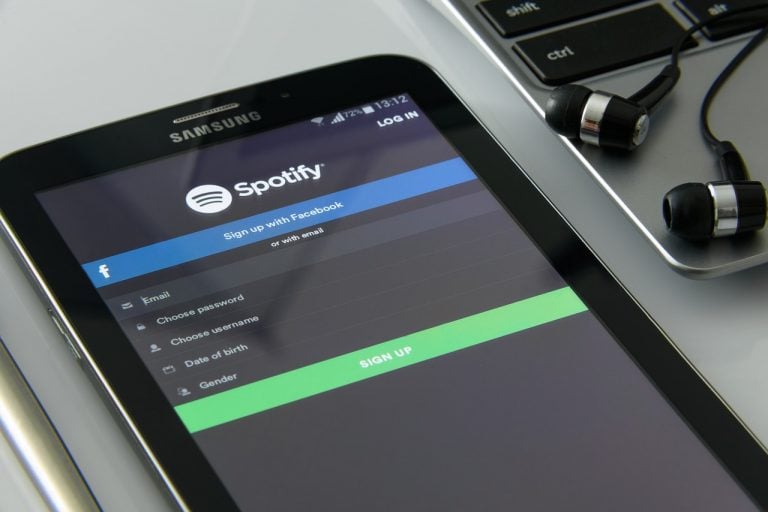 Both Spotify and Pandora are among the most popular music streaming services in the United States. Outside the US, it's Spotify that reigns supreme. Pandora is available only in the US. Both platforms allow you to discover and stream music and they both offer a free plan, meaning you can listen to both (ad-supported) without paying a subscription fee. But if you want to subscribe to one of them to get rid of ads and enjoy more features, you might be wondering which one is worth your money. In this Spotify vs Pandora comparison, let's check out how the two services stack up.

Spotify vs Pandora: Plans and pricing
Spotify has an ad-supported, free plan that allows you to shuffle-play songs. Though you'll have to bear with ads from time to time, it's a good plan for people who want to enjoy music without paying. However, it doesn't have the premium features and it gives you only six skips per hour.
How A Weakening PE Market Serves As Another Sign Of A Weakening Economy
Amid the turmoil in the public markets and the staggering macroeconomic environment, it should come as no surprise that the private markets are also struggling. In fact, there are some important links between private equity and the current economic environment. A closer look at PE reveals that the industry often serves as a leading indicator Read More
Spotify also offers a free trial of its Premium plan for three months. But it's not exactly free because you have to pay $0.99 for three months of "free" trial. Its Premium plan costs $5 per month for students and $10 per month for individual users. It also has a family plan for $15 per month. The Premium plan lets users stream any song and download music for offline playback.
Spotify's plan for students gives them access to Hulu TV's ad-supported plan and unlimited access to Showtime streaming service.
Pandora has two paid plans: Premium and Plus. The Premium plan costs $10 per month or $110 per year. It includes on-demand music streaming and ad-free radio listening. The Pandora Plus plan costs $5 per month and gives you access to ad-free radio stations. It doesn't include on-demand streaming.
Students can get Pandora Premium for just $5 per month. The company also offers a discounted rate of $8 per month to the US military personnel. Spotify doesn't offer military discount.
Spotify vs Pandora: User interface
Spotify has a dark-themed interface that is easy to navigate. The interface is organized into tabs to let users quickly browse through the catalog, access personalized playlists, check out trending music, recommendations, albums hand-picked by Spotify curators, and listen to the radio. Despite putting so much content on the home screen, it's clean enough not to overwhelm users.
Spotify lets you share music with your friends via social media, add to playlist, and queue songs. It allows you to look at lyrics if the song has the lyrics available. It also lets users follow their favorite artists and friends. Spotify's desktop app allows you to see what songs your friends are listening – in real time. It also offers playlists for your mood.
Pandora's interface is equally impressive and easy to navigate. It offers many of the same features of Spotify. Users can sort radio stations by date or alphabetically. It also gives you a look at lyrics and information on the artist currently playing. Pandora users can also connect with their friends, recommend music and artists, and share their favorite songs. But sharing music on social media isn't as smooth on Pandora as it is on Spotify.
Spotify vs Pandora: Device support
Both streaming services are available on Android as well as iOS devices. Spotify also has dedicated apps for Mac and Windows computers. If you don't have the desktop app, Spotify allows you to listen to music via your web browser by going to open.spotify.com.
Spotify supports Amazon's Alexa smart speakers and Google smart speakers. Spotify also supports game consoles like Xbox and PlayStation. It also works with Apple's CarPlay, Apple TV, Sonos devices, Chromecast, and Google's Android Auto.
Pandora is also available on Android, iOS, Amazon Fire TV, Kindle devices, Xbox One, Sonos devices, select Samsung smart TVs, Google Chromecast, Windows, and Mac. But free users can't download the desktop clients of Pandora. Only Pandora Premium and Plus users can.
Pandora allows users to control playback using their voice. You don't necessarily have to use Siri, Google Assistant or Amazon Alexa. You can use the "Hey Pandora" command to control it.
Streaming quality
Spotify uses the Ogg Vorbis format for streaming. It allows users to choose the bitrate from four different options of 24Kbps, 96Kbps, 160Kbps, and 320Kbps. The ability to choose bitrates comes handy for people who don't want to spend a lot of cellular data. When using Spotify via Chromecast or web browser, it streams in AAC format at 256Kbps for premium users and 128Kbps for free users.
The streaming quality on Pandora isn't that impressive. Free users are restricted to low-quality streaming at 64Kbps. Pandora uses AAC format for streaming. Even the Premium subscribers can enjoy music at 192Kbps, which is among the lowest bitrate in the industry for paid subscribers.
Spotify vs Pandora: Music library
Spotify has a catalog of over 50 million songs. It allows its premium members to download up to 10,000 songs. If you have different devices, you can download 10,000 songs on each of them. Offline listening includes not only songs but also videos and concerts. Spotify also gives you access to podcasts and audiobooks.
Pandora's catalog has grown exponentially in the last few years as it signed deals with multiple record labels. The libraries of the two companies are pretty similar. But the number of songs in its library is still less than Spotify, primarily because Spotify has remixes, karaoke tracks, tributes, and covers.
Music discovery
On Spotify, it's the Home screen that offers personalization. It has playlists like Release Radar and Discover Weekly. The Daily Mix playlist includes artists and tracks from a specific genre that you like listening to. Spotify also has a Radio section, which is a great tool for music discovery. Its curators frequently highlight new artists in customized playlists like Fresh Finds.
The backbone of Pandora is its Music Genome Project, which analyzes each track based on more than 400 different parameters to give you relevant suggestions that you'd like. The Music Genome Project creates radio stations and curates playlists based on your taste.
Conclusion
Spotify has been the leader in the music streaming business for almost a decade. If you want to listen to music for free with ads, both services are excellent, though Spotify gives more to free users. Spotify is also the service for students because just for $5 per month, it gives students access to Spotify Premium, Hulu, and Showtime.
Pandora lags behind Spotify in terms of music library, international availability, and streaming quality. But if you want to enjoy music ad-free without paying a lot, you can opt for Pandora Plus, which costs just $5 per month.
Updated on