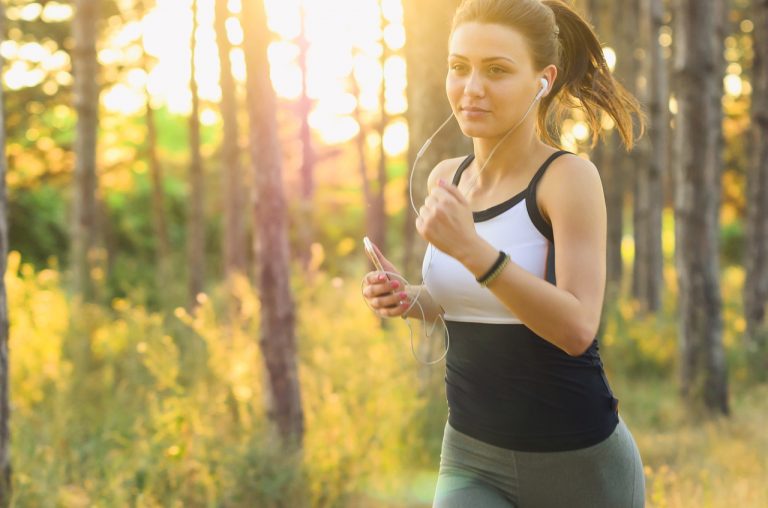 Sony's noise-canceling headphones with the model number WH-1000XM3 are among the best on the market. The Japanese company now aims to repeat the same success in the wireless segment with new wireless earbuds, called WF-1000XM3. Sony's new wireless earbuds boast a true wireless design and could prove a formidable threat to Apple's AirPods.
Sony's new wireless earbuds are an improvement over the model WF-1000X, which came out two years ago. The new earbuds feature improved noise cancellation and a longer battery life.
The new earbuds have a modern design, including an area for bass and a capacitive surface. One can use gestures to perform various functions using the capacitive surface. For example, making a finger/hand gesture over the earbuds allows an ambient sound through.
EXCLUSIVE: Lee Ainslie's Maverick Had A Challenging 2Q
Maverick USA was down 3.3% for the second quarter, while Maverick Levered was down 2.1%. Maverick Long Enhanced was up 8%. Year to date, Maverick USA is up 31.8%, while Maverick Levered has gained 49.3%. Maverick Long Enhanced has returned 9.9% for the first six months of the year. Maverick Capital is a long/ short Read More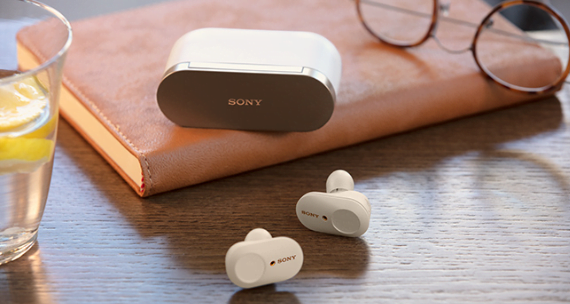 There are no buttons on the earbuds, but touch panels can be used to control a few functions, such as playback, activating active noise cancellation (ANC), taking a phone call, using the voice assistant and more. There is no built-in way to adjust volume.
Further, Sony claims the Headphones Connect app includes a feature called Adaptive Sound Control. The feature automatically enhances relevant external noises, such as a car honking or a train announcement. Other features include an auto-pause feature, which stops the playback when an earbud is taken off the ear.
The earbuds also support Google Fast Pair and near field communication (NFC) for quick pairing and the ability to adjust ANC levels from within the companion app. Sony is also promising better stereo sound and background noise suppression while answering a call.
In terms of specifications, Sony's new wireless earbuds use the QN1e HD NC processor, which also powers the WH-1000XM3 wireless headphones. The device supports Bluetooth 5.0 and has an effective range of about 10 meters.
"Sony's proprietary HD Noise Canceling Processor QN1e brings the WF-1000XM3 to the pinnacle of noise cancellation," the Japanese firm says.
Compared to two microphones used in earlier noise-canceling wireless earbuds from Sony, the new ones have four microphones for active noise-canceling. Further, the Japanese company says it is using a new Bluetooth chip and a "new optimized antenna structure" to ensure a stable connection.
"Form meets function with up to 24 total hours of battery life with quick charging, touchpad controls, premium sound quality, and smart features like Wearing Detection and Quick Attention Mode," the company says.
Each of Sony's noise-canceling earbuds connects to the source device simultaneously instead of using the age-old method in which one earbud connects and then bounces the signal back to the other. Each earbud weighs about nine grams, while the case is 77 grams.
Compared to Apple's Airpods, Sony's new wireless earbuds are a bit bulkier. However, Sony's sealed in-ear design and the number of eartip options in the box give them a better fit and greater bass depth than the unsealed AirPods.
As far as audio quality, the Japanese company says the new chip supports 24-bit audio signal processing with a digital-to-analog converter (DAC) and amplifier. Although this is less than the 32-bit processing power of the WH-1000XM3, the difference won't matter much when it comes to playback. Another drawback is the lack of formal sweat or water resistance.
"With 24bit audio signal processing and best-in-class signal-to-noise ratio, the WF-1000XM3 headphones dramatically improve the sound quality of whatever you choose to listen to," Sony says.
Sony's noise-canceling earbuds only support SBC and AAC Bluetooth codecs and not the higher-quality aptX, aptX HD or Sony's own LDAC technology. Moreover, AAC is known to suffer from some latency, but Sony says it has worked to minimize such issues, according to ArsTechnica.
The battery inside the earbuds is Sony's, offering up to six hours of continuous music playback with NC on and up to eight hours with NC off. With the charging case, the company claims the user gets up to 24 hours of charging with noise-canceling on or up to 32 hours of juice without NC. The battery case charges over USB Type-C.
The Japanese company claims it takes about 1.5 hours to fully charge the earbuds. Sony also states that the earbuds come with a quick-charge feature, in which a 10-minute charge can give about 90 minutes of playback.
Sony's noise canceling earbuds will hit store shelves in August for £220/€250/$230. They will be available in two colors, black and sliver, and can be pre-ordered now at various retailers.