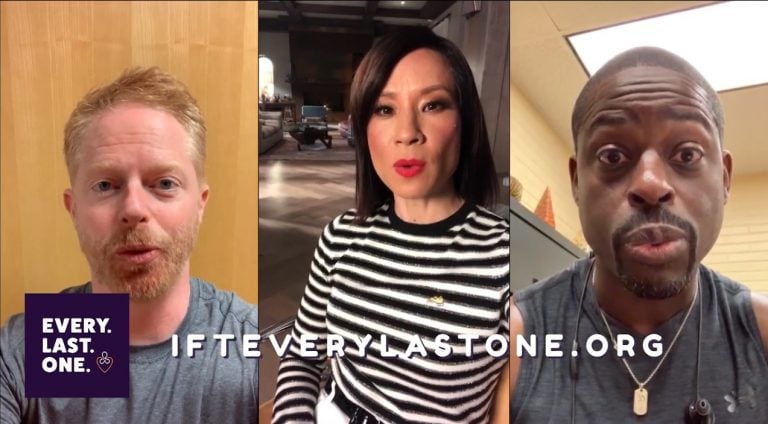 Star-studded video to kick off effort to reunite parents and children — Every. Last. One. 

LOS ANGELES – Immigrant Families Together (IFT), an organization dedicated to assisting migrant families separated at the border, is launching a vigorous new campaign to focus public attention on parents and children who are still apart, in some cases after months or years, and to raise funds to bond migrants out of ICE detention, and cover the legal, medical, travel and living costs involved in bringing families back together.
Q2 hedge fund letters, conference, scoops etc
How A Weakening PE Market Serves As Another Sign Of A Weakening Economy
Amid the turmoil in the public markets and the staggering macroeconomic environment, it should come as no surprise that the private markets are also struggling. In fact, there are some important links between private equity and the current economic environment. A closer look at PE reveals that the industry often serves as a leading indicator Read More
The campaign, called Every. Last. One. launches today with a video featuring 80 celebrity supporters and other influencers including comedian Amy Schumer, feminist icon Gloria Steinem, soccer star turned activist Abby Wambach, Broadway stars Laura Benanti and Kristin Chenoweth,actors Kristen Bell, Lucy Liu,Nathan Lane, Sarah Jessica Parker,Joey King, Billy Porter, Troian Bellisario, Andie MacDowell, Sterling K. Brown,Jesse Tyler Ferguson,Casey Wilson, Rosario Dawson and David Dastmalchian, singer-songwriter Ingrid Michaelson and bestselling author Glennon Doyle.
"It has been more than a year since the Trump administration distanced itself from its own family separation policy, but the separations have continued. Too many families continue to be separated, and too many children are growing up traumatized and afraid, with no idea when or if they will ever see their loved ones again. This is beyond horrifying and has to stop immediately," said Meghan Finn, director of IFT's Every. Last. One. campaign.
"Over the past year we have helped reunite over 100 separated family members through our partnership with IFT and their partner organizations. We are honored to take part in this bold new initiative and commit to Flying Every. Last. One." said Andy Freedman, co-founder of Miles4Migrants, a nonprofit dedicated to using donated frequent flyer miles and points to reunite families.
July 26 marked the anniversary of a court-ordered deadline for family reunification that the Trump administration has failed to meet. Now, the government has until October 25, 2019, to release any information it has to help locate children separated from their parents before April 2018.
IFT has helped dozens of families reunite with their children held in government custody. This often involves identifying where the child is being held and flying the parent to the facility to visit the child and housing them for the weeks necessary to complete the release paperwork in person.
The goal of Every. Last. One. is to use any new information to reunify as many families as possible in the shortest possible timespan. That includes tips from the public. Anyone with information that could lead to a child being reunited with his or her family should contact IFT at (818) 533-1975 or info@ifteverylastone.org.
"This has to be an all-out effort to exert maximum pressure. We intend to tell the administration loud and clear that we won't rest until every family is back together," Finn added. "Every. Last. One."
Miles4Migrants, a partner of IFT since 2018, has committed to flying Every. Last. One. and will be responsible for coordinating air travel and covering airfare for family members IFT identifies. Donations of airline miles and points to Miles4Migrants will be used for the purpose of family reunification, with priority given to reunite children with their family members.
"I am an American who happens to believe that it is unconscionable to separate children from their parents. I am an American who believes other humans have a right to seek asylum, and that they deserve humane conditions and treatment while doing so," said Tony Award–winning actress Laura Benanti. "That's why I'm proud to support IFT as an organization taking concrete action at the ground level to bring children back to their parents."
Each dollar raised through Every. Last. One. will go toward covering the costs of reunifying families, following the model IFT has established since June 2018 to provide essential assistance in partnership with a number of other organizations and sanctuary groups including the Women's Refugee Commission.
That assistance has included:
Raising bond funds through coordinated crowdfunding and individual giving so parents and family members separated from their children can get out of detention.
Securing pro bono legal representation, or raising legal aid funds, to cover the costs associated with bond, asylum, and family reunification.
Arranging safe transportation with our partner Miles4Migrants so those coming out of detention can travel to wherever their children are in foster care or in federal custody.
Finding long-term housing in the destination city, as needed.
Connecting parents to resources available in many cities to help them.
Working with partners in local and state government, as well as other nonprofit organizations, to expedite the reunification process.
Providing food, housing, medical assistance and counseling when needed.
Learn more about Every. Last. One. at https://www.ifteverylastone.org/, or by following the social media hashtag #ifteverylastone or the Twitter handle @ifteverylastone.
Updated on