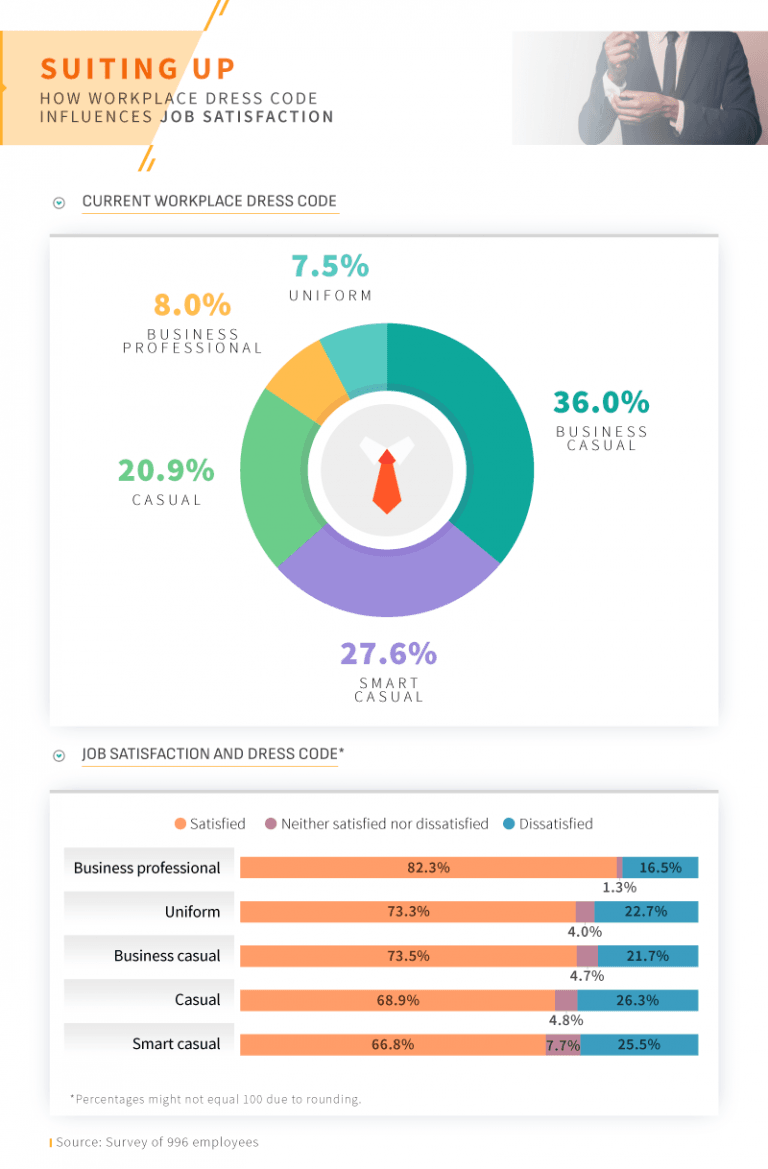 Dress codes are quickly changing in the modern American workplace, but how are employees adjusting? Some claim that casual attire can decrease productivity, while others feel getting rid of a professional dress code actually boosts office morale.
SimplyHired surveyed nearly 1,000 U.S. employees to determine what they wear to work, how dress codes have changed and are perceived, and how office dress code can impact job satisfaction, stress, work-life balance, and more.
Hedge Fund Launches Jump Despite Equity Market Declines
Last year was a bumper year for hedge fund launches. According to a Hedge Fund Research report released towards the end of March, 614 new funds hit the market in 2021. That was the highest number of launches since 2017, when a record 735 new hedge funds were rolled out to investors. What's interesting about Read More
[REITs]
Q2 hedge fund letters, conference, scoops etc
While only 8% of respondents had a business professional dress code, they had the highest job satisfaction, with 82.3% reporting they were satisfied with their job. Who was the least satisfied? Only 66.8% of employees who had a smart casual dress code were satisfied with their job, despite it being the second-most common dress code after business casual.
This is good news for the finance and insurance industry, who were the most likely to have a business professional dress code. However, nearly one-third of finance and insurance employees reported their dress code had become more casual since they started at their current company. Education and technology also experienced a more casual dress code, while government and public administration was the least likely to change.
No matter the industry, a company's dress code can impact its employees' stress levels and work-life balance. The employees who had a business professional dress code reported spending the most amount of time getting dressed for work at over 13 minutes. Employees who were extremely stressed and found it very difficult to maintain a work-life balance also took the most time to get dressed for work at around 11 minutes.
With the majority of respondents (nearly 85%) having a casual dress code (smart casual, business casual, or casual), their comfortability wearing certain clothing items varied. While around 60% of employees were comfortable wearing jeans to the office, only 12% of men and 14% of women were comfortable wearing jeans with holes. Around 40% of employees were also comfortable wearing tennis shoes, but only 20% of men and 9% of women were comfortable wearing ball caps.
Comfortability also varied by generation for women, with 40% of millennial women feeling comfortable wearing leggings to work compared to 27% of baby boomers. Female millennials were also more likely to be comfortable coming into the office with wet hair or in fitness attire.
No matter a company's dress code, around 8 in 10 employees said that following it was easy; however, male employees believed it was slightly easier than their female counterparts. Gay, bisexual, or asexual employees also found the dress code twice as difficult as straight employees. In fact, women were more likely to receive disciplinary action for dress code violations than male employees, while gay, bisexual, or asexual employees were three times more likely to receive disciplinary action than straight employees.
Dress codes at the office can be a complex issue, so company leadership should seek to incorporate diverse perspectives. No solution will be flawless, but a collaborative attitude can help to minimize disagreement.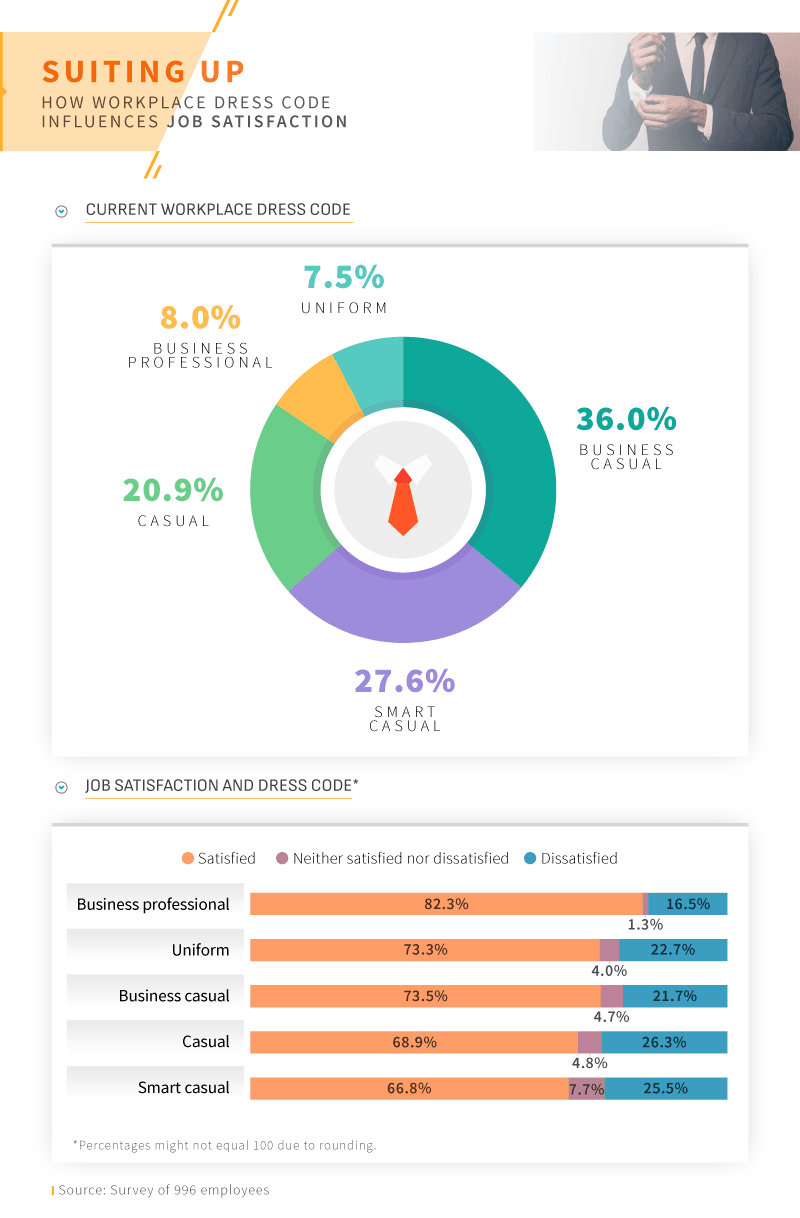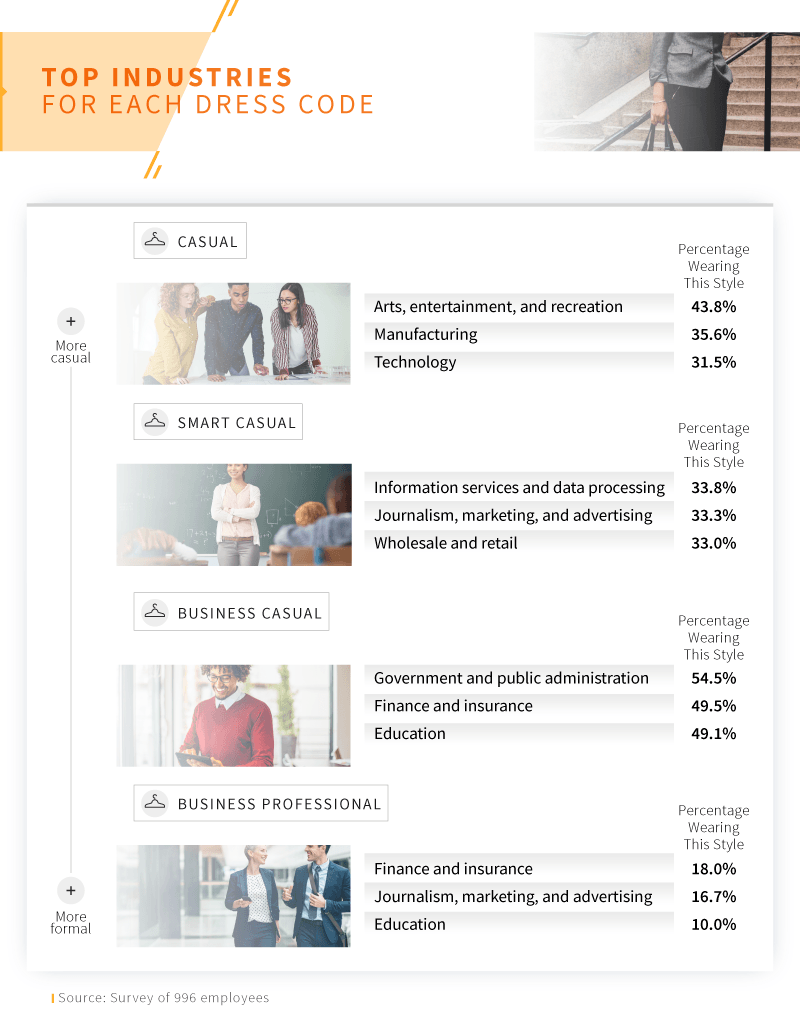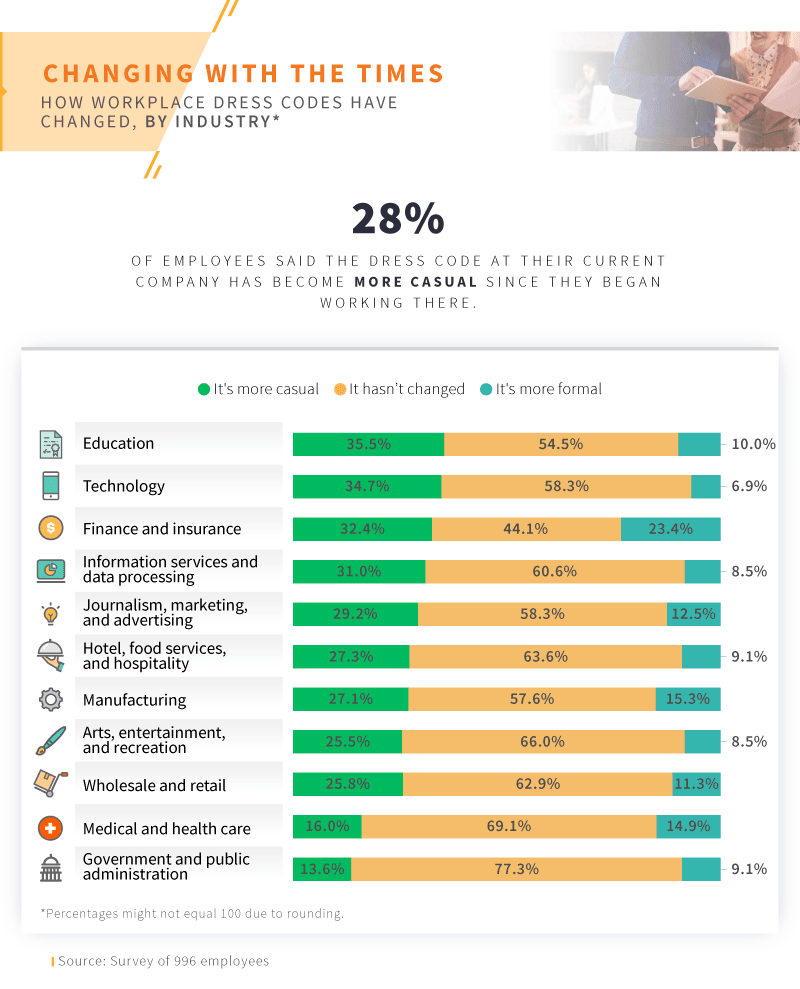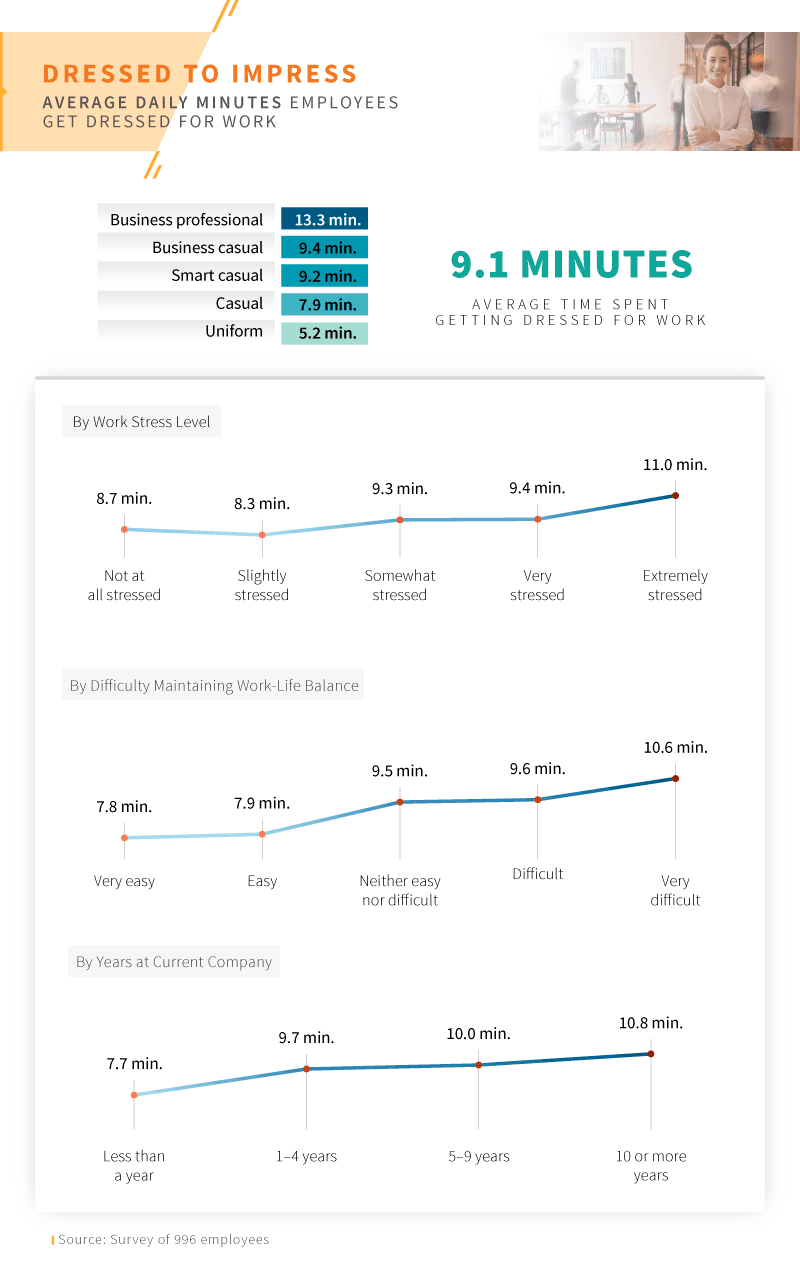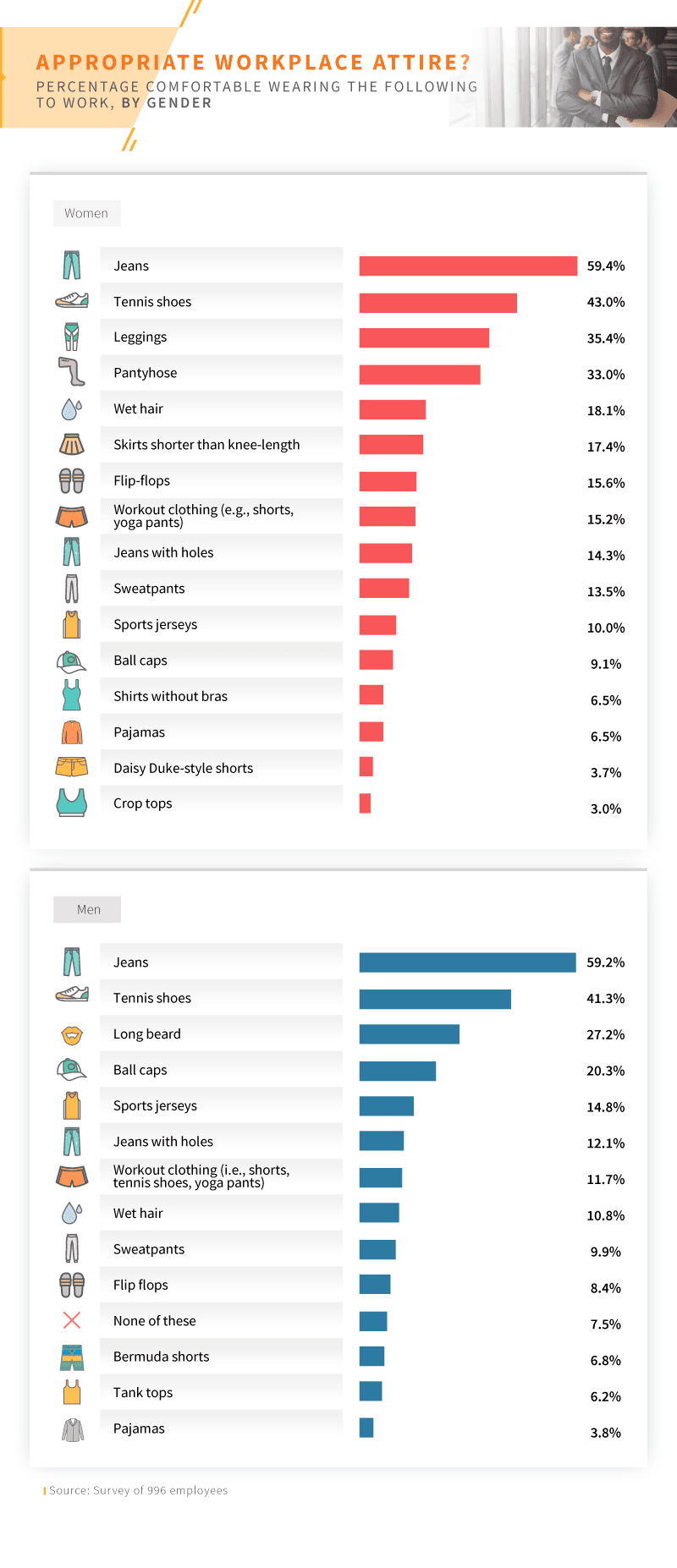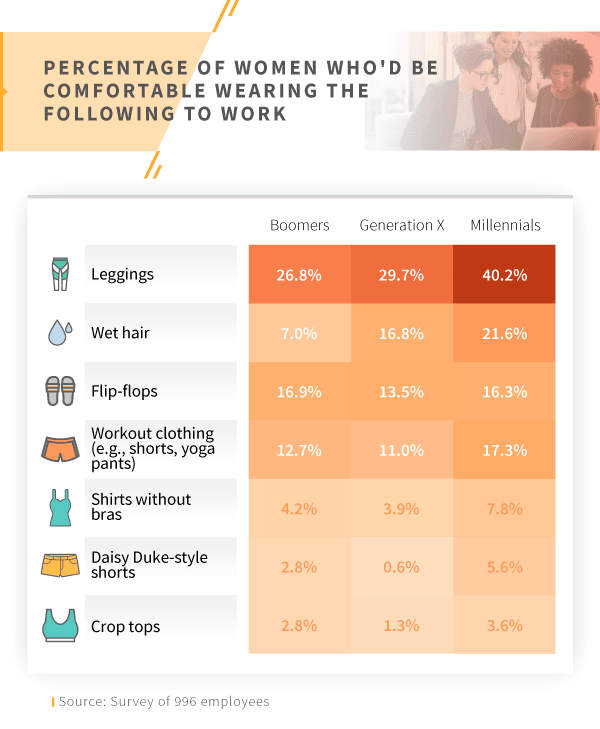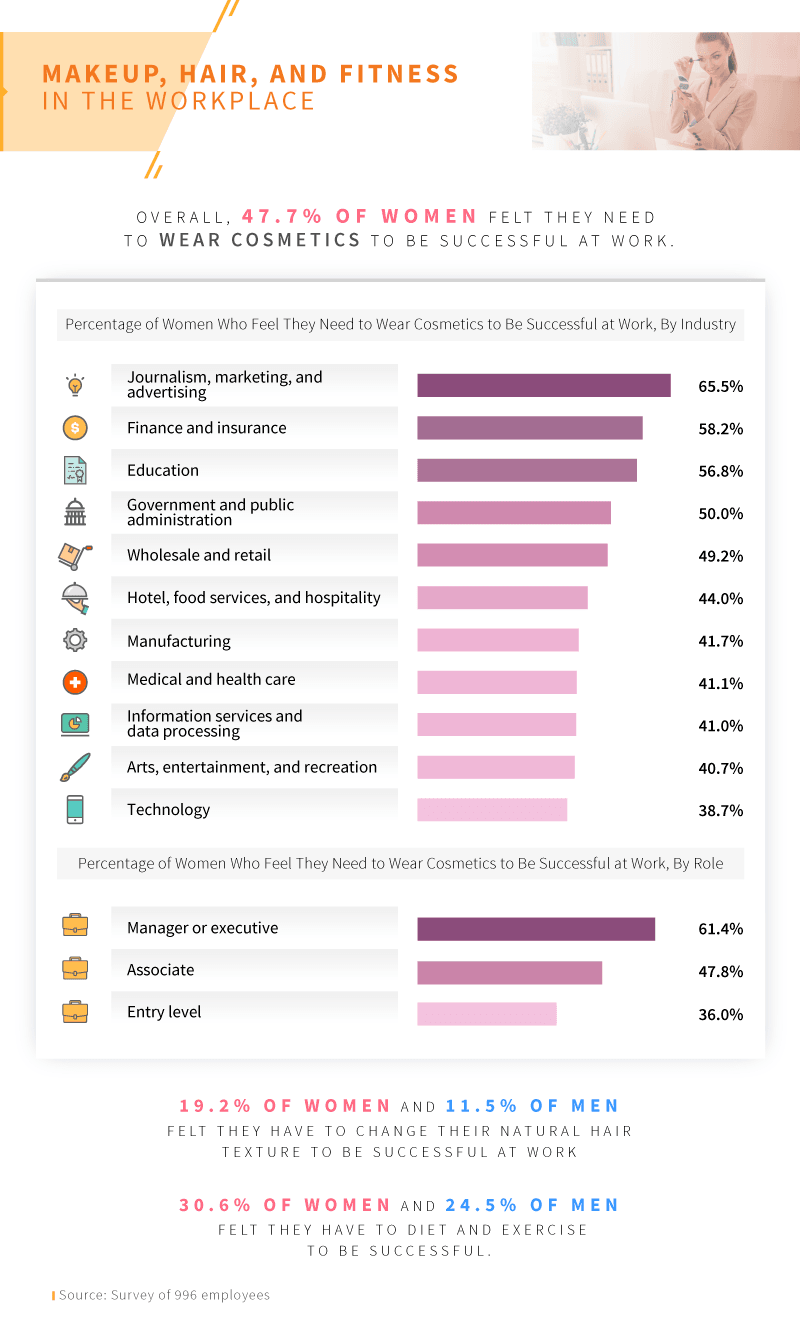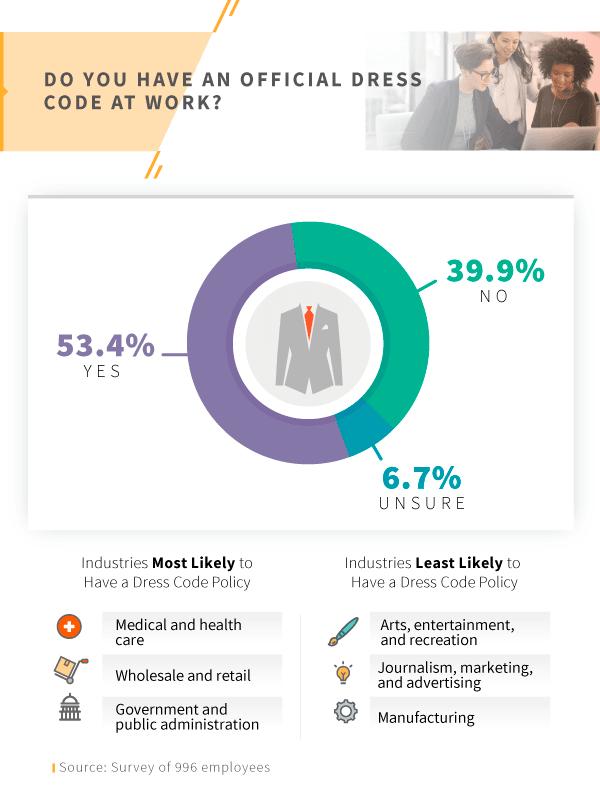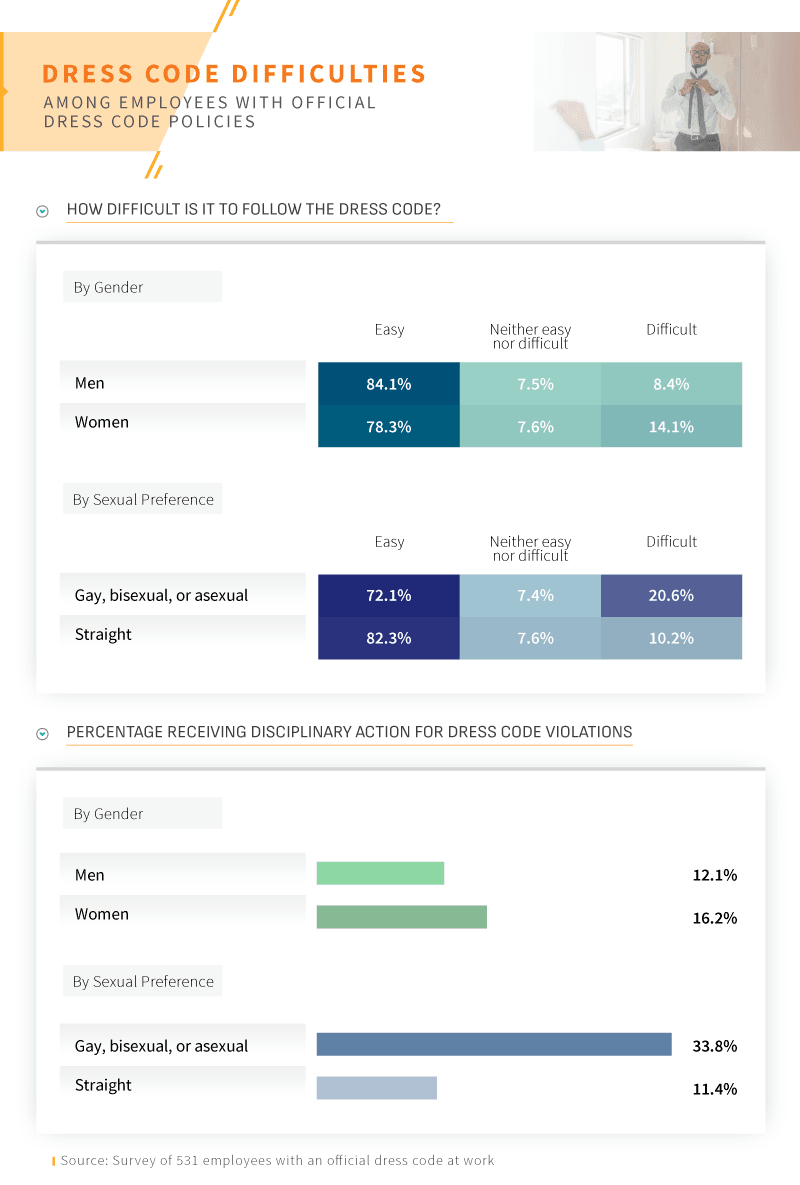 Updated on