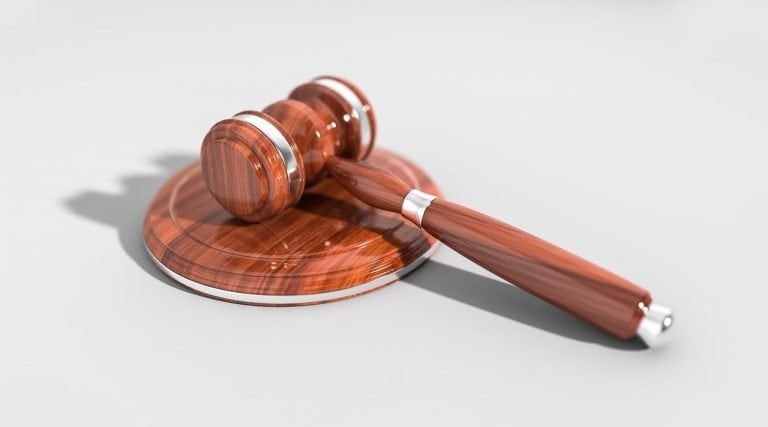 Executive Order Might Get Citizenship Question Back On Census; U.S. Supreme Court Has Held That Agencies Can Change Rationales 
WASHINGTON, D.C.  (July 4, 2019) –  A tactic which the administration is reportedly considering to get a controversial question about citizenship back onto the census form – having the President issue an executive order requiring it – could be effective for several reasons, especially since the Supreme Court has ruled that agencies may substitute one rationale for another which was legally defective – says public interest law professor John Banzhaf.
Q2 hedge fund letters, conference, scoops etc
These Are John Buckingham's Stock Picks For 2021
The economy remains in distress, although there are signs of recovery underway. John Buckingham of Kovitz, editor of The Prudent Speculator newsletter, has found that value stocks typically outperform coming out of economic downturns. Thus, he argues that this is an excellent time to be a value investor. Q4 2020 hedge fund letters, conferences and Read More
For several reasons, having the President issue an executive order would make a much stronger legal case than having the Commerce Secretary try to revise his original justifications, argues Banzhaf.
First, because he is the head of a co-equal branch, the Supreme Court has recognized - even in its census opinion, and also in its earlier ruling upholding his so-called Muslim ban order - that his views and position must be given great deference, far more than that of a mere cabinet secretary, says Banzhaf.
Thus a rationale for including the question offered by the President would be much more likely to be upheld than one - even the same one - offered by the Commerce Secretary.
Second, if the issue went to court and challengers sought pre-trial discovery as to the reasoning behind the decision, presidential communications would be largely shielded in a way that those involving the Secretary - which have so far proven very embarrassing if not incriminating - would never be.
As the Supreme Court has explained, probing the decision-making processes of a president by quizzing his close advisors would be like questioning the reasoning behind a judicial decision by quizzing a judge's law clerks.
Third, the President does not seem to have made a clear, definitive, and official on-the-record statement as to why he would want a citizenship question.
Thus, unlike Secretary Wilbur Ross,  he would not have to backpedal to come up with a plausible and legally acceptable rational for including the question.
The President's lawyers would try to rely upon the famous and widely followed 1947 Chenery case for their argument that an agency can rescue a ruling shot down for an inappropriate rationale simply by subsequently advancing a new and acceptable basis for reaching the same conclusion.
If the SEC, in the Chenery case, can revive a ruling which the Supreme Court itself said was legally invalid, simply by reaching the same conclusion but with different reasoning, it would seem not only that Ross could - as the Supreme Court said in its ruling striking down the census question - but that an even strong case is made when the new rationale is supplied by a different and higher ranking official, argues Banzhaf, who teaches the law relating to agencies and the president's powers.
JOHN F. BANZHAF III, B.S.E.E., J.D., Sc.D.
Professor of Public Interest Law
George Washington University Law School,
FAMRI Dr. William Cahan Distinguished Professor,
Fellow, World Technology Network,
Founder, Action on Smoking and Health (ASH),
2000 H Street, NW, Wash, DC 20052, USA
(202) 994-7229 // (703) 527-8418
http://banzhaf.net/ jbanzhaf3ATgmail.com  @profbanzhaf