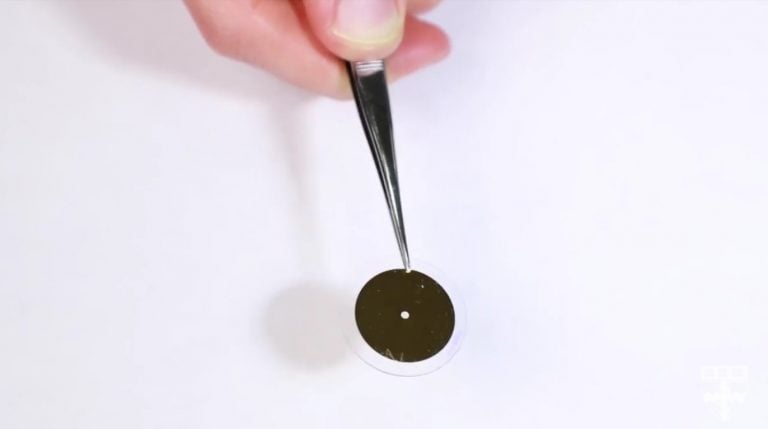 Technicolor, which featured a three-color process, dates back to 1935. Since then, photography has vastly changed and will continue to do so in the future, given that even smartphones can now take photos which are as good as those taken by professional-grade cameras. Now a new practice will revolutionize not only the world of photography but also technology with a newly-designed polarization-sensitive camera.

Polarization is the direction in which light vibrates, and it is invisible. While some insects and species of shrimp can detect it, it is invisible to the human eye. Polarization is important because it provides us a lot of information on how light interacts with different objects. In technology, polarization is useful because using polarization cameras, experts can detect material stress and much more.
However, polarization-sensitive cameras are not easy to make; like the earliest versions of regular cameras, they are bulky and far from portable. They also require expensive moving parts.
Fund Manager Profile: Zhang Hui Of China's Southern Asset Management
Historically, the Chinese market has been relatively isolated from international investors, but much is changing there now, making China virtually impossible for the diversified investor to ignore. Earlier this year, CNBC pointed to signs that Chinese regulators may start easing up on their scrutiny of companies after months of clamping down on tech firms. That Read More
Now researchers at the Harvard John A. Paulson School of Engineering and Applied Sciences (SEAS) have developed a portable polarization-sensitive camera which can accurately detect image polarization in a single shot. It's compact, no bigger than a thumb, and could contribute to medicine, self-driving cars, planes, and satellites and even detect camouflaged objects. The findings about the newly-designed camera were published in the journal Science.
"This research is game-changing for imaging," senior author Federico Capasso of SEAS said in a statement. "Most cameras can typically only detect the intensity and color of light but can't see polarization. This camera is a new eye on reality, allowing us to reveal how light is reflected and transmitted by the world around us."
"Polarization is a feature of light that is changed upon reflection off a surface," co-author and SEAS postdoctoral fellow Paul Chevalier said. "Based on that change, polarization can help us in the 3-D reconstruction of an object, to estimate its depth, texture and shape, and to distinguish man-made objects from natural ones, even if they're the same shape and color."
The researchers focused on how light interacts with objects when designing the polarization-sensitive camera. They used a metasurface equipped with an array of subwavelength-spaced nanopillars which use polarization to direct the light. The device then creates four photos, each showing the polarization from a different aspect. The device measures about an inch and is fairly easy to use. It's equipped with one lens and a protective case.
"This research opens an exciting new direction for camera technology with unprecedented compactness, allowing us to envision applications in atmospheric science, remote sensing, facial recognition, machine vision and more," Capasso said.
Updated on