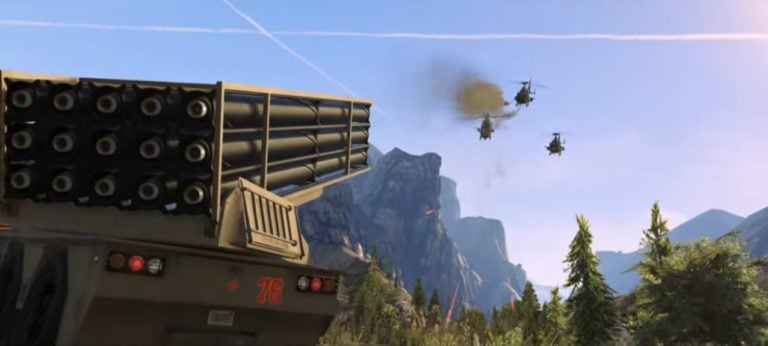 Video games have gotten quite realistic—so realistic, in fact, that one Pakistani politician thought a video from Grand Theft Auto 5 showed something that actually happened. Khurram Nawaz Gandapur, who serves as secretary general of the Awami Tahreek Party, posted the video from the GTA 5 game to Twitter and Facebook, praising "the pilot's presence of mind" for the airplane's close call with an tanker truck on a runway.
The post appears to have been removed from Khurram Nawaz Gandapur's Twitter feed, probably because he realized he made a mistake after people started trolling him on Twitter and Facebook. The Pakistani politician's tweet was retweeted about 1,500 times, and his post went viral on Facebook.
Gandapur may have learned a vital lesson about social media. There's almost always an archive of a post available even if you delete it, so if you make an egregious error such as this one, you can't just get rid of it. The archived version of it will still exist, as will the comments and retweets from those who trolled you about your error.
Peter Lynch: How Investors Can Find Their Edge
Peter Lynch was one of the best growth investors of all time. As the Magellan Fund manager at Fidelity Investments between 1977 and 1990, he averaged a 29.2% annual return. Q1 2021 hedge fund letters, conferences and more The fund manager's investment strategy was straightforward. He wanted to find growth companies and sit on them Read More
In this case, the post about the GTA 5 game video is archived here. Facebook posts referencing Khurram Nawaz Gandapur's post about the video can be seen here.
This isn't the first time a Pakistani politician has been trolled by the general public on social media for a comment he made. For example, Minister Fawad Chaudhry accidentally claimed the Hubble Space Telescope for Pakistan, suggesting that it was put in space by Pakistan's SUPARCO. Hubble was actually launched into space by NASA in 1990 on the space shuttle Discovery. The European Space Agency contributed to the construction of the telescope, while the Space Telescope Science Institute chooses Hubble's targets. Pakistan doesn't have anything to do with Hubble.
Pakistani Prime Minister also attracted trolls with his comment about Germany and Japan sharing a border. Of course, the two nations are on entirely different continents, so that mistake triggered a landslide of social media commentary.