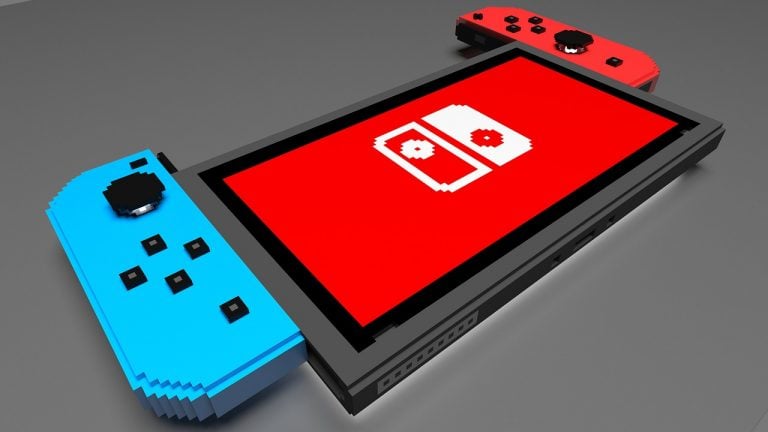 Hundreds of Nintendo Switch owners have complained about the Joy-Con drifting issue for more than a year. Nintendo appears to have done little to fix the problem. The company merely directs affected customers to its customer support page, and charges $40 to repair the controllers if they are outside warranty. Joy-Con drifting is a condition where the joysticks on the controller detect movement even when the users are not touching it. It severely affects the gameplay.

On Friday, law firm Chimicles Schwartz Kriner & Donaldson-Smith (CSK&D) filed a class-action lawsuit against Nintendo of America. The law firm alleges that "the joysticks on Joy-Con controllers are defective, leading users to experience drift issues." It added that the joystick on Joy-Cons automatically registers movement when it is not being controlled by the user, interfering with gameplay.
The lawsuit has also accused Nintendo of continuing to market and sell the Switch console and Joy-Con controllers even though it was fully "aware of the defect through online consumer complaints." The suit was filed on behalf of California-based Ryan Diaz in the US District Court for the Western District of Washington at Seattle.
Fund Manager Profile: Zhang Hui Of China's Southern Asset Management
Historically, the Chinese market has been relatively isolated from international investors, but much is changing there now, making China virtually impossible for the diversified investor to ignore. Earlier this year, CNBC pointed to signs that Chinese regulators may start easing up on their scrutiny of companies after months of clamping down on tech firms. That Read More
Ryan Diaz purchased a new Nintendo Switch console soon after its launch in 2017. In less than a year of purchase, Ryan's Joy-Con started drifting. He sent the controllers to Nintendo for repair, but the same problem started occurring again after a few months. Diaz had encountered the same issue on another set of Joy-Cons he had purchased.
CSK&D has also set up a sign-up page on its website to seek more Nintendo Switch owners who have experienced similar issues to join the suit. The law firm is seeking class-action status for the case. The number of people encountering the problem has been growing rapidly as their consoles age. There are hundreds of user comments on Reddit complaining about the Joy-Con drift issue.
The drifting issue causes the analog joysticks to move around even when the user is not moving them. The random movements input commands and hamper the gameplay. The problem appears to affect the left Joy-Con controllers far more than the right-side ones, though some users experience it on both joysticks.
I've sent my joycons twice for repairs. one came drifting out of the box.

and they're now acting up towards a third call..its a major inconvenience.

— Jose (@Mashroomized) July 16, 2019
It is unclear what is causing the issue. According to some users, it's caused by dust and debris. Others argue that the internal components wear down due to repetitive use, causing them to drift. Nintendo hasn't officially revealed what's causing the problem.
Nintendo's support page has a quick guide on how to fix the drifting problem. The company recently updated its customer support website to more prominently show visitors how they can open a ticket to get their Joy-Con controllers repaired. An earlier version of the customer support site merely suggested users to update the software and re-calibrate the analog sticks.
Nintendo offers 90 days warranty on accessories and 12 months of warranty for consoles. If your device is out of warranty, Nintendo charges $40 to repair the Joy-Cons, according to Reddit users. The cost of repair is absurdly high because you can get a new pair of Joy-Con controllers for $80 or a single controller for $50. The company hasn't announced any low-cost repair program for the affected Joy-Cons yet.
The Japanese company said in a statement to Kotaku that it takes "great pride in creating quality products and we are continuously making improvements to them." A Nintendo spokesperson said the company was aware of reports that "some Joy-Con controllers are not responding correctly." Nintendo urged the affected users to visit its support page for help.
In the last few weeks, Nintendo has launched two new consoles: an affordable Switch Lite and an upgrade to the original Switch with longer battery life. Only time will tell whether Nintendo has fixed the problem in the newly announced consoles. The company wouldn't want a bigger problem on its head, especially as Switch has turned out to be its most successful product in years.
The Switch Lite is set to launch on September 20th. It has a smaller 5.5-inch display with 720p resolution, and will be available in gray, yellow, and turquoise color options. The Joy-Con controllers are built right into the device, which means you can't remove them. If they suffer from the drifting issue, the entire console would need to be repaired.
Updated on