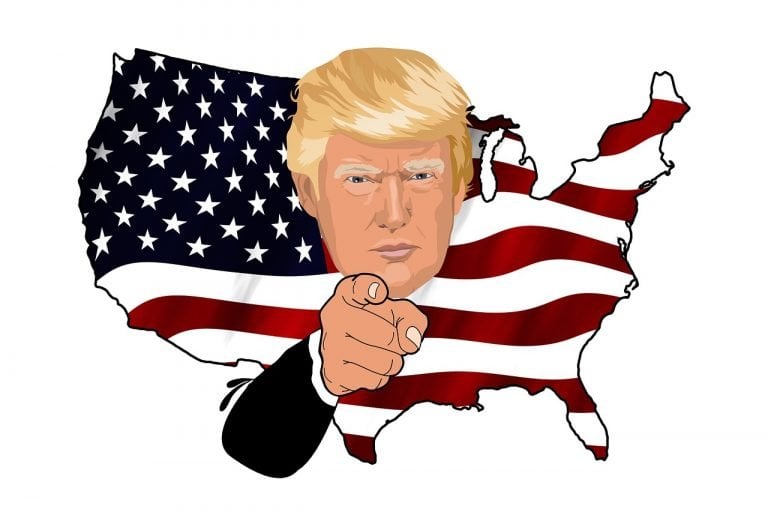 News Conference Could Include New Census Question Plan; Executive Order or Memo Could Offer New Rationale – New Ballgame! 
WASHINGTON, D.C.  (July 11, 2019) – President Donald Trump's news conference today could include a new approach to include a citizenship question on the census, one based upon a new rationale which could well be upheld by the courts, suggests public interest law professor John Banzhaf.
Q2 hedge fund letters, conference, scoops etc
David Einhorn At The 2021 Sohn Investment Conference: Buy These Copper Plays
There's a gold rush coming as electric vehicle manufacturers fight for market share, proclaimed David Einhorn at this year's 2021 Sohn Investment Conference. Check out our coverage of the 2021 Sohn Investment Conference here. Q1 2021 hedge fund letters, conferences and more SORRY! This content is exclusively for paying members. SIGN UP HERE If you Read More
There are several rationales which could still persuade the courts to permit a citizenship question on the census, especially if the explanation were included in the executive order now being considered, rather than in some new declaration by the Secretary of Commerce, says Banzhaf.
Although the Supreme Court refused to permit its inclusion based upon the "sole," "contrived" and "pretextual" rationale offered by Secretary Wilbur Ross, it is clear that the question could still be included if a legally acceptable - not necessarily persuasive or even well-supported - basis could be offered.
After all, notes Professor Banzhaf,  the famous and widely followed 1947 Supreme Court Chenery case held that an agency can rescue a decision shot down for an unjustified rationale simply by subsequently advancing a new and legally acceptable basis for reaching exactly the same conclusion.
Issuing a new executive order mandating the inclusion of the citizenship question on the census would have many advantages over trying to have the Secretary himself react, suggests Banzhaf:
because a president's views are entitled to much greater legal deference, his rationale for including the question is much more likely to be accepted by the courts
a president's decision making process is largely shielded from the legal discovery which exposed Ross's explanation as "contrived" and "pretextual"
President Donald Trump, unlike Ross, would not have to backpedal and undercut earlier contrary official statements to come up with acceptable rationale for including the question on the census
courts are less likely to formally accuse a sitting president of lying than a cabinet secretary.
To survive judicial scrutiny, the rationale for including the question - especially if offered by the President - does not have to be supported by any evidence in a formal record or otherwise, nor need it even seem, to judges, to be persuasive, well reasoned, or an honest explanation, notes Banzhaf.
Here, as the Court explained, the Secretary, "in these unusual circumstances," had said that his sole justification was to help enforce the Voting Rights Act, and that was disproved by strong evidence.
Otherwise, virtually any explanation which is not completely frivolous on its face would have to be upheld as within a president's vast unreviewable discretion.  It's a whole new ballgame, basically a new legal case, says Banzhaf.
Thus, for example, President Trump might simply say in an executive order that he needs citizenship information to help make a variety of executive decisions, or to better understand the nature and extent of the illegal immigrant problem, to examine on a state-by-state basis the percentage of illegal aliens compared with "persons" as compared with previous censuses where the citizenship question was asked, etc.
Since none of these reasons appears to be frivolous or "pretextual" on its face, courts would have little valid legal basis to challenge his executive order.
An executive order could be issued next week, or possibly even later, because, as the New York Times reported, "one senior census official has said the bureau could wait until as late as Oct. 31 to begin if necessary," and a president who can find millions of dollars for a parade can presumably find additional funds if necessary to reprint census forms which might have already begun printing, says Banzhaf.