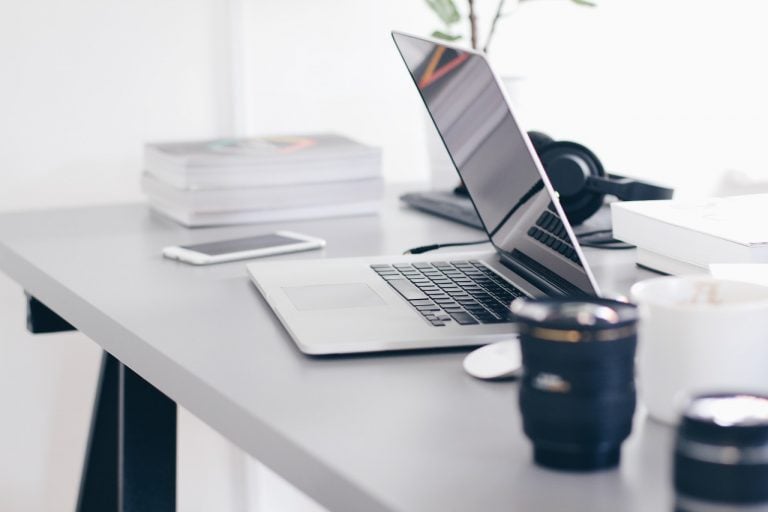 Issues with Apple products are not a new thing, and now a new problem has come to light. This new issue with the 2018 MacBook Air models is affecting a "very small number" of users, according to an internal document from Apple obtained by 9to5Mac. In the internal document, Apple informs the repair staff that the issue is with the main logic board in the MacBook Air. The company also instructs staff members to replace the logic board in affected machines free.
Apple's memo stated that the issue with the 2018 MacBook Air models is specifically with some units of the 13-inch 2018 MacBook Air models with Retina display. The company will inform owners of the affected machines via email, and they will then have to take their device to an Apple Store or authorized repair staff.
It is not known what exactly the issue is, but Apple states that the logic board issue has to something with "power." The company shared no further details. Users have been flagging power issues with the 2018 MacBook Air since the launch of the device. Some even say their machines do not power on at all.
Crypto Hedge Fund Three Arrows Blows Up, Others Could Follow
A few years ago, crypto hedge funds were all the rage. As cryptocurrencies rose in value, hundreds of hedge funds specializing in digital assets launched to try and capitalize on investor demand. Some of these funds recorded double-digit gains in 2020 and 2021 as cryptocurrencies surged in value. However, this year, cryptocurrencies have been under Read More
Apple has yet to publicly announce this free repair program. The program is also not listed on Apple's "Exchange and Repair Extension Programs" webpage, where it lists all recall and service programs. In the past, Apple has omitted programs which affected a small number of devices. However, it is not known what criteria the company uses to decide which programs should be announced publicly.
The affected machines will be eligible for free repairs up to four years from the original purchase date. Even if you don't receive an email from Apple, and you experience power issue with the 2018 MacBook Air, you can take it to an Apple Store or Apple Authorized Service Provider. You can go to Apple's support website to book an appointment with the Apple Store or an Authorized Service Provider. If your machine sustained accidental damage which makes it difficult to replace the logic board, then you will have to get that repaired first.
Several issues with Apple's MacBook device have come to light recently. For instance, the company announced the recall of some 15-inch MacBook Pros with Retina displays earlier this month. The affected machines were built between 2015 and 2017 and have battery issues that may cause them to "overheat and pose a fire safety risk."
Wired reports that since the start of 2018, Apple has issued five repair or recall notices for its laptops. These recalls include the MacBooks with keyboard issues, "Flexgate" display issues, and battery issues, and replacement notices for batteries and solid-state drives (SSD) in some 13-inch MacBook Pro.
Apple is rumored to be working on a new 16-inch MacBook Pro. The new notebook would be the biggest MacBook Pro because Apple discontinued the 17-inch model in 2012. As of now not much is known about the 16-inch MacBook Pro. Reports suggest it will arrive by the end of the year with an improved display and high price tag. According to IHS Markit, the new MacBook Pro will enter production in September and hit stores by the end of 2019. However, analyst Ming-Chi Kuo claims the new 16-inch MacBook may not arrive until 2020 or 2021.
The 16-inch MacBook Pro will likely be in the premium price range,s so expect it to come with a starting price of at least $2,500. The machine is rumored to feature an LCD panel with 3072 x 1920 resolution, compared to the current 2880 x 1800-pixel Retina display.
Further, the machine could be powered by the latest ninth Gen H-series CPUs from Intel and run macOS Catalina. The top-end MacBook Pro presently features four USB-C ports and a 3.5mm headphone port, but Apple may tweak these hardware specs with the 16-inch MacBook, which is aimed at professionals. Tipster Ben Geskin revealed previously that the 16-inch MacBook will feature a flat design, minimal bezels and Face ID.
16-inch MacBook Pro 2019 with All-New Design | Concept

– Flat Design
– Minimal bezels
– Face ID pic.twitter.com/stFgHMwEFs

— Ben Geskin (@BenGeskin) February 18, 2019
In the future, Apple is speculated to ditch the 13-inch and 15-inch MacBook Pro notebooks and continue the 12-inch, 14-inch and 16-inch variants only.
Updated on