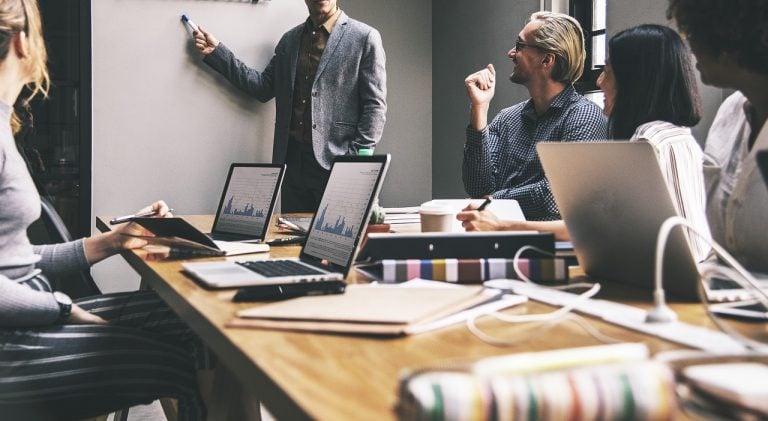 ValueWalk's Q&A session with LJ Suzuki, the founder of CFOShare, discussing how the company works, the impact of the 2017 tax reform, how the company is different from an advisory firm, thoughts on unicorns and IPOs, why business fails, if small businesses can compete against corporate giants, capping interest rates, and talks of changes to FICO.
Can you tell us about your background?
I started my career as a Revenue Strategist for United Airlines and thought I'd be working big corporate my whole life. But several years in I got bored and quit, riding my motorcycle west and eventually settling in Colorado. There I took a job with a small family-owned manufacturer where I fell in love with small business. The speed, volatility, and humble personalities captured my heart, and I've been working with entrepreneurs since then.
ADW Capital's 2020 letter: Long CDON, the future Amazon of the Nordics
ADW Capital Partners was up 119.2% for 2020, compared to a 13.77% gain for the S&P 500, an 11.17% increase for the Russell 2000, and an 8.62% return for the Russell 2000 Value Index. The fund reports an annualized return of 24.63% since its inception in 2005. Q4 2020 hedge fund letters, conferences and more Read More
Q2 hedge fund letters, conference, scoops etc
What does your company offer?
CFOshare is an outsourced finance and accounting department for small businesses. That means every specialist that would exist in a corporate finance and accounting department is available to compliment a small business' existing staff, usually a bookkeeper and CPA. Our most popular services are forecasting, budgeting, profitability analysis, growth strategy, capital planning and pro forma strategy, and general financial strategy. Some companies also like to have our accountants supervise their bookkeepers as an extra layer of checks-and-balances. My favorite projects are merger and acquisition related – either representing the seller or diligence for the buyer.
How do you make money?
Most of our engagements are flat-rate monthly fees. Projects, like M&A work, are billed hourly.
Do you work with small business or bigger ones?
Our sweet spot is $1-$50M in revenue, but our customers range from pre-revenue startups to $500M corporations.
How has the 2017 tax reform impacted your space - has it been a boon for business?
The biggest shift from tax reform is a reduction in the impact of double-taxation on corporations. As a result I've seen more businesses starting as corporations rather than LLC's. But generally speaking, there are other factors that steer people one way or another, so no there has not been a massive impact.
Can you explain what a CFO does is it just a bean counter?
We really focus on strategy and analytics, not just bookkeeping and taxes. That's a big difference from most financial services out there for small businesses. Don't get me wrong – proper accounting is a critical input to analytics, so we value our CPA partners. But most entrepreneurs are asking themselves, "How much will it cost me to grow? How can I increase profits? When can I afford to hire?" Those answers aren't in your P&L – they're in a forecast, a budget, or a growth model. That's what we help with.
How is what you do different than advisory firms?
Our strategy recommendations are rooted in data and financial analysis that have been vetted as best practices by Fortune 500 corporations. Most advisory firms use more myopic analysis – either sales or ops focused – which may ignore competing considerations or scarce resources. Financial strategy balances scarce business resources like cash and employees across all the business opportunities to help an owner achieve focus and clarity around priorities.
We hear that funding is huge issue for small business, on the other hand, we personally reserve tons of offers - curious what your thoughts are on small business loan environment
Every business needs capital, but most entrepreneurs struggle to get it. A lot of the time that is because owners don't understand how their business fits into the financial markets – are they venture capital? SBA loan? Angel? Bootstrap? Investors can sense the uncertainty in a pitch or spot inconsistency in a capital plan. As a result, the entrepreneur gets declined and doesn't understand why. One of our first steps with a startup business is building a capital plan so they know who to pitch and how, speeding up the process and facilitating a higher success rate. Another type of "win" for us is making an entrepreneur aware that their business plan is not viable. Although disappointing, it saves them months or years of their life, not to mention thousands of dollars.
That also seems to be the trend with high profile fundraises among unicorns and IPOs - thoughts? 
This is part of the celebrity culture of America. We love to hear about the Cenedella's that made a smashing success. What you don't read about is record numbers of loan refinancing or sales to private equity that turned a middle-class person into a multi-millionaire. Those are happening every day too.
On the other hand, 70% of small businesses fail - is the issue too much debt or is it a revenue issue?
The last event when a business "fails" is when it runs out of cash, so people usually think the issue was related to revenue or capital. And often it is. But your cash is a product of the overall business structure including the team, goals, accountability, strategy, and business processes like routine financial planning. So more often than not, a business fails because it did not have the team or procedures in place to grow and adapt with its market.
How can a mom and pop store compete against companies like Amazon - is it still possible? Or are the big tech firms too big?
Most of the growth in the US economy is driven by small businesses, not big corporations. The big tech companies got big by purchasing small businesses that grew quickly and threatened them. So the key is to turn your disadvantage – small size – into a competitive advantage: agility.
What trends are seeing in the private market business environment?
There's still plenty of consolidation occurring at every level. Right now a lot of baby boomers are thinking about selling their business. This is a great opportunity for gen-x and millennials to buy great businesses at a discount.
What about debt are we getting to a point where private firms are taking on too much debt?
I'm not seeing an over-leveraging of small closely held businesses, but the true test will be the downturn (whenever that comes.)
What do you think of recent proposals to cap interest rates?
I believe interest rates – even predatory rates – have use in the economy. I've worked plenty of turnarounds where predatory loans saved the business. What ends up happening in regulated lending environments is the mafia and black market step in to fill the void.
Some states already have usury laws which do not seem to impact most lenders as they locate outside that state - any thoughts on how national legislation would differ?
Every time I try to predict what the federal government will do I end up being wrong, so I don't spend much time speculating on it.
There has been talks of changes to FICO and the big credit bureaus after the Equifax hack - do you think the current system should be changed? How important is credit for businesses?
FICO matters a lot for small businesses where the owner is often a guarantor. Even larger than that is D&B ratings for small businesses. These affect the amount of working capital a business must maintain. So far there hasn't been a good alternative to FICO or D&B, and I don't see significant disruption in the near-term. But I'd love to see a new comer shake things up.