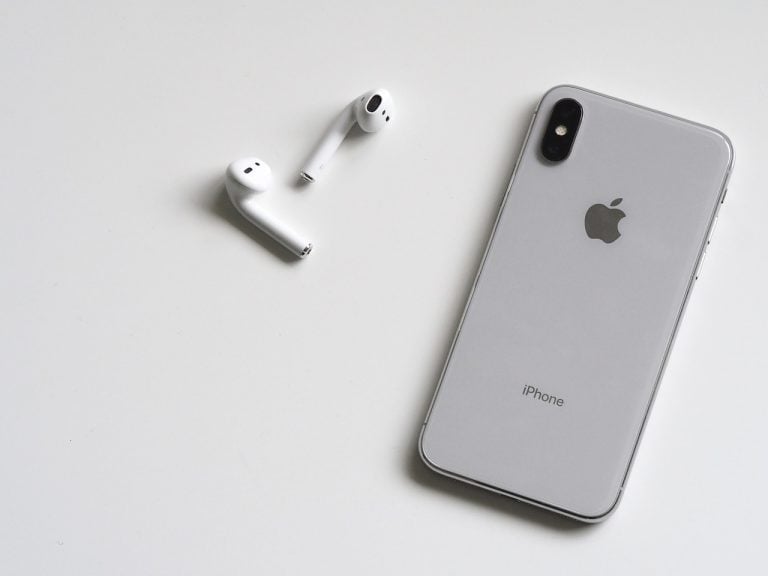 Jaybird was among the first companies to offer true wireless earbuds. But the 2017 Run buds and the 2018 Run XT earbuds had a bunch of issues. The company has now released the Jaybird Vista wireless earbuds that address all the drawbacks of the Run and Run XT. It comes with a sleeker design and better battery life. The Jaybird Vista will be competing directly with Apple's AirPods 2, which has been insanely popular since launch. Let's check out how Jaybird's new earbuds stack up against the AirPods 2.
Jaybird Vista vs AirPods 2: Design
The Vista has a sporty design, and it comes with replaceable ear tips. You can change the earbuds to ensure that they fit comfortably in your ears. The Vista earbuds weigh just six grams each, which means they are only slightly heavier than the AirPods' four grams each.
Baupost's Seth Klarman: the Fed has broken the stock market [Q4 Letter]
Baupost founder Seth Klarman told investors that the large amounts of stimulus that have been poured into the world's economies are masking the severity of the problems caused by COVID-19. Q4 2020 hedge fund letters, conferences and more In a letter seen by the
Jaybird's earbuds have a sturdy design. The buds are going to be okay if you accidentally drop them on a hard surface. That's probably why Jaybird calls them "crushproof." They come with a compact, low-profile charging case that easily slips into your pocket. The case holds up to 10 hours of charge and supports USB-C charging.
The Vista is currently available only in Black color, but will also launch in Nimbus Gray and Mineral Blue in the coming weeks.
In contrast, the AirPods 2 retains the same design as its predecessor. It is small and lightweight with a protruding antenna. Unfortunately, Apple has taken the same one-size-fits-all approach with the AirPods 2, meaning there are no interchangeable ear tips for a customizable fit depending on the shape of your ears. The same earpiece is supposed to fit in everyone's ears.
The AirPods 2 fits comfortably in your ears. They don't fall off when you are working out or jogging. Apple's design ensures that they rest snugly in your ears. Apple has launched the AirPods in a single White color. The charging case is also White.
Water resistance
The Jaybird Vista earbuds come with an IPX7 rating, meaning they are fully waterproof and sweatproof. The company has used a new waterproofing system, sealing almost all the internal components in a capsule. Jaybird says the new system is much better than merely coating the components with waterproof materials.
The AirPods 2 doesn't offer water resistance, so you'd want to keep them away from water, sweat, or saliva. However, multiple tests have shown that the new AirPods can survive certain levels of sweat or moisture exposure.
Specifications
With Vista, Jaybird has fixed the connectivity issues that haunted the Run and Run XT. It features a new JBS1 chipset and an improved connectivity system. The Vista uses two independent connections to your smartphone. It means you can use each earbud individually.
The Vista has an omni-directional microphone and allows you to take phone calls in stereo. It comes with the latest Bluetooth 5.0 technology, which covers a wireless range of up to 10 meters. It supports both Android and iOS devices.
The AirPods 2 runs Apple's custom H1 processor, which enables faster connections, hands-free Hey Siri activation on iOS devices, and low latency. You have to pair it with an iPhone, iPad, or Apple Watch to use Hey Siri. The H1 processor allows customers to use only one earbud at a time if they want.
Apple's earbuds are equipped with built-in sensors that automatically pause music when you pull one earbud out of your ear. Just like Vista, the AirPods 2 supports the Bluetooth 5.0 standard. It's pretty easy to pair AirPods with Apple devices, but Android users have to manually pair the earbuds via Bluetooth. Users can control the AirPods 2 by tapping on the side of either earbud.
Audio quality
Jaybird has used a new 6mm driver that helps enhance the audio quality on Vista. As Engadget points out, the sound quality is as good as that of wired earbuds. It offers brilliant instrumental separation. You can tune the audio profile to your liking using the accompanying app for Android or iOS. It delivers great sound quality during phone calls.
The design of Vista earbuds is such that they block out ambient noise almost entirely. Since there is no transparency mode to let you hear what's going on in your surrounding, you have to lower the volume to let the ambient sound in.
Sound performance of the AirPods 2 is impressive, even though it has seen no improvement over the original AirPods. It offers powerful bass and good instrumental separation. The AirPods doesn't have a closed design, meaning it lets some ambient noise in. They have excellent microphones that filter out ambient noise to make it easier for people on the other side of the call to hear you.
Battery life
Jaybird claims its new earbuds offer up to six hours of battery life. The charging case packs an additional 10 hours of battery life. It uses USB-C port for charging. If your earbuds are running out of power, just five minutes of charging gives one hour of playback time.
Apple promises up to five hours of battery life on the AirPods 2. If you take into account the combined battery life of the earbuds and the charging case, it delivers 24 hours of playback time. Apple's earbuds support fast charging, giving you three hours of playtime in just five minutes of charging.
While the base model of AirPods 2 doesn't have a wireless charging case, you can shell out an additional $40 for the one with a wireless charging case.
Pricing
The Jaybird Vista has been priced at $180. It will attract sports and fitness enthusiasts that want true wireless earbuds with waterproofing capabilities. You can order them right now from the company's online store or through other online retailers. They will hit the physical store shelves in the US in August.
The AirPods 2 have been priced at $159. If you want the version with wireless charging case, you'll have to shell out $199.  The Jaybird Vista makes even Apple's AirPods look affordable.