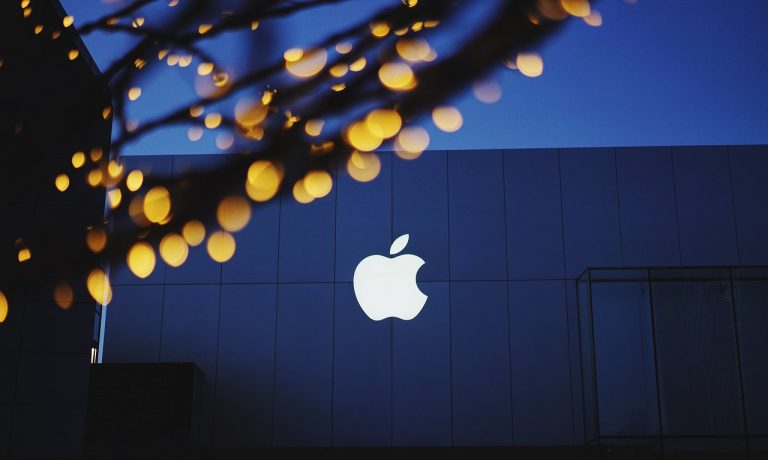 There is no doubt that iPhone sales aren't growing as fast as they used to. Consumers are holding on to their existing phones longer, and vendors like Apple are giving them little reason to upgrade to the newest model. The pace of innovation has slowed. And it will clearly reflect in the upcoming iPhone 11 sales, predicts Rosenblatt Securities analyst Jun Zhang.
In a research note to investors (via Apple Insider), Zhang noted that the iPhone 11 sales would be disappointing. The Rosenblatt Securities analyst has downgraded Apple stock from Neutral to Sell rating, though he maintained the price target of $150. Following the downgrade, Apple's stock fell 2.06% to $200.06. Zhang expects the stock to decline by about 25% to $150 in the next 6-12 months.
Rosenblatt Securities told investors that Apple would suffer "fundamental deterioration" over the next year, largely driven by disappointing iPhone 11 sales in the second half of this year. The services revenue, which has been growing rapidly, is also expected to decelerate. The analyst doesn't think "Apple is a short" because it has a "meaningful" stock buyback program and "plenty of cash."
These Are John Buckingham's Stock Picks For 2021
The economy remains in distress, although there are signs of recovery underway. John Buckingham of Kovitz, editor of The Prudent Speculator newsletter, has found that value stocks typically outperform coming out of economic downturns. Thus, he argues that this is an excellent time to be a value investor. Q4 2020 hedge fund letters, conferences and Read More
Only time will tell whether the iPhone 11 series would be able to get customers to upgrade. Last year's iPhone XS series was a disappointment, and weak demand in China has made things worse for Apple. While the iPhone 11 sales are expected to be "disappointing," the iPad sales growth would also decelerate in the second half of this year.
Other products such as the Apple Watch, AirPods, and HomePod will continue to see revenue growth, but it might not be "meaningful to support total revenue growth." The iPad sales registered solid growth following the launch of the 2018 iPad Pro and then minor updates to iPad mini and iPad Air. But there is no iPad Pro model refresh rumored for this year, which would hurt the iPad shipments.
The services business has been growing rapidly over the last 4-6 quarters, but it may not maintain the same pace of growth in the coming quarters, says Zhang. That's quite surprising because Apple will launch Apple TV Plus and Apple Arcade game streaming service later this year. These services will be new sources of revenue for the Cupertino company.
Talking about the existing iPhones, Rosenblatt Securities said the iPhone XS was "one of the worst-selling iPhone models in the history of Apple." The tech giant's three-model approach means customers are buying the low-priced iPhone XR or the highest-end iPhone XS Max. And the middle-priced iPhone XS is lagging "way behind other models."
Data from CIRP showed earlier this year that the iPhone XR was outselling the iPhone XS and XS Max combined. Rosenblatt Securities said the overall iPhone sales were flat from May to June. Apple is reportedly cutting orders for the iPhone XR in preparation for the new models.
The US-China trade war could also hurt the iPhone 11 sales in China, the world's largest smartphone market. In January, the iPhone maker reduced its revenue outlook due to weak demand for iPhones in China. The iPhones still account for more than 50% of Apple's revenue. China contributes about 20% of the company's revenue.
Wall Street has turned increasingly bearish on Apple stock in recent months. Back in April, HSBC lowered its rating on the stock. Rosenblatt Securities said in its research note that "limited upgrade for the new iPhone models" means we won't see massive iPhone shipment growth this year. Instead, the second half of 2020 will witness strong iPhone upgrades due to the introduction of 5G iPhones and other innovative features.
Apple will launch three different iPhone 11 models this year, which will succeed the iPhone XS, XS Max, and iPhone XR. Two of the three models are rumored to sport a triple camera setup on the back. The third ultra-wide angle lens will offer a wider zoom range and improve low-light photography. The iPhone 11R will reportedly sport a dual-camera setup.
The upcoming iPhones would also facilitate bidirectional wireless charging, allowing users to charge compatible accessories and devices by placing them on the back of the iPhone 11. The dimensions and color options are expected to remain the same as the current generation. Apple will use Intel modems in the iPhone 11 series before switching to Qualcomm modems for 2020 iPhones.
The iPhone 11 is rumored to come with an 18W fast charger and USB-C to Lightning cable in the box. So far, Apple has been shipping its flagship iPhones with a slower 5W charger and a USB-A to Lightning cable despite supporting fast charging. If users wanted to take advantage of fast charging, they were forced to separately buy a fast charger and a USB-C to Lightning cable. Apple is also working on a redesigned printed circuit board for 2019 iPhones to make room for bigger batteries.