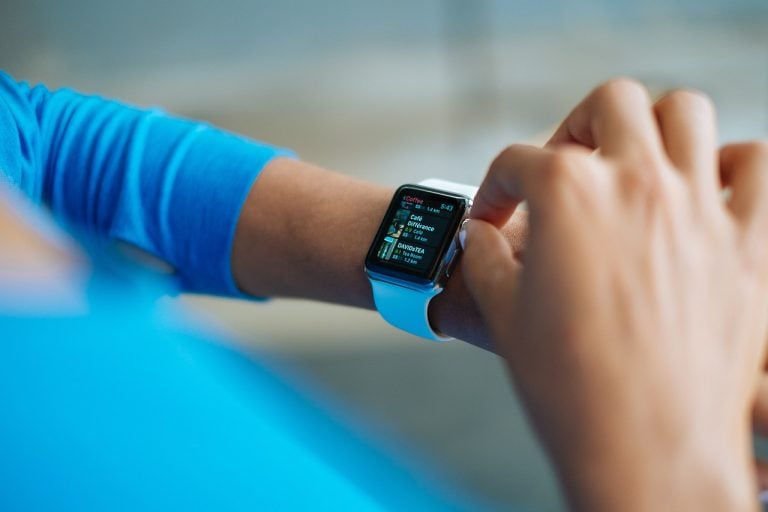 Apple disabled the Apple Watch's Walkie-Talkie feature yesterday after it was reported that it allowed users to eavesdrop on each other's conversations on their iPhone. Although the Apple Watch's Walkie-Talkie feature is disabled only temporarily, it is a setback for those who use it on a daily basis. Until Apple reinstates the feature or releases a fix, affected users can use alternative iOS walkie-talkie apps.
When it comes to third-party iOS walkie-talkie apps, there are plenty of options available. It must be noted that none of these apps are "true" walkie-talkies because they don't use radio waves to send messages. Instead, they use the handset's LTE to send messages. This means you won't be able to send a message to real walkie-talkies because the phone does not have the needed hardware. Still, using these apps may be a better option than typing a message, so here are some iOS walkie-talkie apps to check out.
Communication
Exclusive: Maverick Launches New Growth Fund To Capitalise On Mid-Market Private Companies
Following the success of its investment in South Korean e-commerce giant Coupang, Maverick Ventures, the venture capital arm of Maverick Capital, the long/short equity hedge fund founded by Tiger Cub Lee Ainslie, is now looking for new deals. Q1 2021 hedge fund letters, conferences and more Maverick Ventures was founded in 2015 when Maverick's growing Read More
This is one of the simplest apps to use. All you need to do is tune to the channel you wish to use and start speaking. Those you want to speak with will need to select the same channel to communicate. There are no other settings or options to tweak to be able to use this app. However, you can change the color of the background, and there is a website version of the app as well.
Zello
This is among the most popular iOS walkie-talkie apps. The app allows you to talk to one person or create a group channel. You also have the option to join a specialized channel to chat about diverse topics. Voice messages are played if the app is open or later when the recipient is free. The app also allows users to send text messages, images or alerts.
Another unique feature of the app is that it gives you the ability to set a volume level for each individual user, which is extremely useful in group talks. The app supports calls over Wi-Fi and does not include any ads. There are other useful options as well, such as friends lists, message replay and more.
Voxer Walkie Talkie Messenger
This app offers many of the features you get with Zello, but what makes it unique is its traditional chat interface. It works similar to an instant messaging app and includes a threaded view, text chat and the option to send images. It lacks the option of broadcasting a message in group channels, but users are able to create group chats.
The app is free, but for premium features such as recalling sent messages, hands-free mode, voice-to-text transcription and more, you will need a Pro account, which costs $3 a month or $30 for a year. Voxer also has a separate Apple Watch app.
Two Way Walkie Talkie
This app allows you to communicate openly within geographical regions. You also have the option to use specific broadcast channels for more privacy. However, there is no option for a fully-private communication. All channels are accessible to all users, so if you love talking to strangers, this app provides the perfect platform.
Firechat
This is not truly a walkie-talkie app, but this offline, decentralized communication app is much closer to true walkie-talkie technology than the other apps on this list. Unlike other apps, it uses Bluetooth and peer-to-peer Wi-Fi, so you can use this app even if you don't have an internet connection. According to the app's developer, it can work on devices as far as 200 feet from each other. This app also allows users to create local private communication networks to increase the range and delivery speed as more users join.
This app is for both iOS and Android users. There is another similar app that is only for Android users called WALKIETOOTH. This app also uses other connections such as Bluetooth, Wi-Fi and a shared Wi-Fi network. There is an option for video as well. Although Bluetooth and other options may not prove very useful in typical urban settings, this app could prove very handy in areas where there is no data connection.
There are other iOS walkie-talkie apps on the market, but these are the best. One of them may be your best option until Apple releases a fix for the Apple Watch's Walkie-Talkie feature.