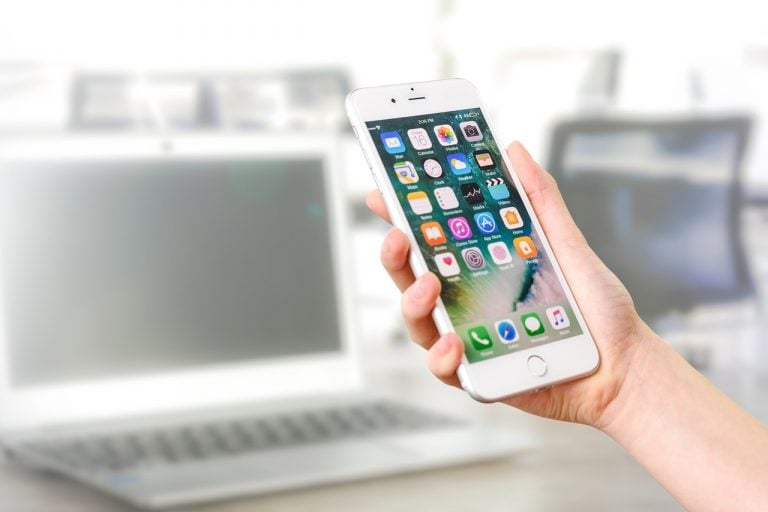 Torrents are very popular among users, but they don't get the same treatment from the smartphone makers. However, it is still possible to install iTorrent on iOS 13 and iPadOS 13 without going for a jailbreak.
The current version of iTorrent supports iOS 13 and iPadOS 13. Moreover, it supports other needed functions of the iOS and iPadOS as well, such as the Files app and "On My iPad" local storage, notes a report from Redmond Pie.
Since iOS 13 and iPadOS 13 support external hard drives, torrent users can also transfer the downloaded torrents from local to external or cloud storage from the Files app. Also, the iTorrent supports downloading in the background, so that a user can continue doing other work on the phone.
Robinhood 2021 Conference: Cathie Wood discusses her investment process with Lee Ainslie [Exclusive]
ARK Invest is known for targeting high-growth technology companies, with one of its most recent additions being DraftKings. In an interview with Maverick's Lee Ainslie at the Robinhood Investors Conference this week, Cathie Wood of ARK Invest discussed the firm's process and updated its views on some positions, including Tesla. Q1 2021 hedge fund letters, Read More
To avail yourself of all such facilities and install iTorrent on iOS 13, you will have to download the iTorrent IPA file from the GitHub page, and then install it via Cydia Impactor. To download the IPA file use this GitHub page. Using Cydia Impactor one can easily sideload iOS and iPadOS apps without going for a jailbreak.
Cydia Impactor is among the top apps to sideload the app on iOS and Android. It's most important function is to sign and install the IPA on iOS and APK files on Android. Though there are other applications to sideload apps, Cydia Impactor is the preferred one as it supports three major PC operating systems – Windows, Mac OS and Linux. Also, it is easy to use, lightweight and free.
To use it you will first need the latest version of iTunes on your PC, and the IPA file of the app that you wish to install using Cydia Impactor. If you have the IPA file, save it on your PC. Now, download the latest version of the Cydia Impactor (use this link). Once downloaded, extract the zipped file on a location that you can easily access.
Now connect your iOS device to the PC via the USB cable and launch the Cydia Impactor's executable file. After the Cydia Impactor recognizes your device, you will have to drag and drop the downloaded IPA file on to it. Or you can also select the downloaded IPA file from within the "Device" section.
You will be prompted to put in your Apple ID username and password. The credentials will be used to grant you the certificate to use the IPA file. If you have an Apple ID registered under Apple's Developer Program, the validity of the certificate will be one year. On the other hand, a non-developer ID will get you a validity of seven days only.
Cydia Impactor will now perform its magic to sideload the IPA file. After you see the "Complete" message, on your iOS device go to the Settings > General > Device Management and open the recently installed profile, and trust the developer. That's it, you can now launch the sideloaded app from the iPhone's home screen.
One more thing, you don't have to wait for months to install iTorrent on iOS 13. The current iTorrent supports iOS 12 as well, giving you all the functionalities that you would have on the iOS 13. If you have access to iOS 13 and iPadOS 13 beta versions, then you can give iTorrent a try.
Talking of iOS 13, Apple is currently testing a new sign-in process on iOS 13, iPadOS, and macOS Catalina for iCloud on the Web. Those on the latest beta version are seeing a new pop-up on beta.icloud.com, asking them to sign in via Face ID or Touch ID. Presently, users have to sign in using their Apple ID password.
This new sign-in feature (first spotted by 9to5Mac) works when beta testers (iOS 13, iPadOS 13 and macOS Catalina) visit iCloud on Safari. When a user visits iCloud.com, the browser automatically redirects them to beta.icloud.com asking users if they want to sign up using like Face ID and Touch ID.
If you are also on the beta version but are not getting redirected to beta.icloud.com, you can type the link in manually if you wish to test the new feature. For devices with Face ID, the browser allows you to sign in with Face ID, while other devices, such as Touch Bar-capable MacBook Pros, you can sign in using Touch ID. As per 9to5Mac, this new feature does not require two-factor confirmation.