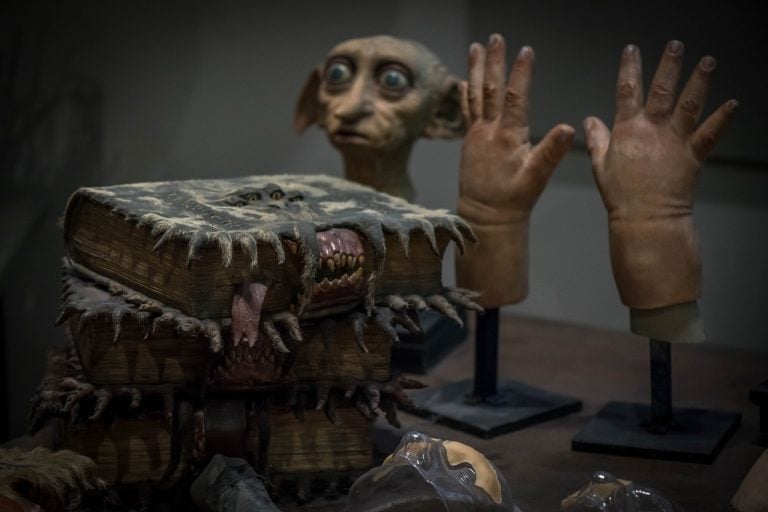 Harry Potter: Wizards Unite is a new game that is similar to Pokemon Go. It was released a couple of weeks ago, and several Harry Potter: Wizards Unite issues have already been reported, such as problems with Diagon Alley purchases, issues with Ministry ID and Portrait, and more. Now players are reporting a new issue, saying that the Harry Potter: Wizards Unite Portkeys are not working as intended.
In the game, Portkeys play a crucial role and help unlock Portmanteaus, which are similar to eggs in Pokemon Go. However, players are complaining that the Harry Potter: Wizards Unite Portkeys are not working. The issue was first highlighted by tech site PiunikaWeb.
Many players have raised the issue with Portkeys on the recently-launched community website and Reddit, saying they are unable to use them. Users complain that when they try to access and activate Portkeys, they only get a blue screen.
Carlson Capital Thinks The SPAC Boom May Be Over [Q1 Letter]
Carlson Capital's Black Diamond Arbitrage Partners fund added 1.3% net fees in the first quarter of 2021, according to a copy of the firm's March 2021 investor update, which ValueWalk has been able to review. Q1 2021 hedge fund letters, conferences and more At the end of the quarter, merger arbitrage investments represented 89% of Read More
"I have watched videos that show them somehow placing the portkey on the floor, but I can't figure out how to place it myself, it just has a hand pointing up my screen with a blue line going across the screen," one player said.
This issue with the Harry Potter: Wizards Unite Portkeys is not device-specific. Users of multiple devices have reported the problem, including the Galaxy J7 Prime, Moto G6 Play, Asus Zenfone Max, Huawei P20 lite, Samsung Galaxy S8, MotoG5+, Samsung J8, Samsung J3, Pixel 3, Lenovo P2 and more.
Affected users have suggested several reasons for the Harry Potter: Wizards Unite Portkeys issue. Many noted that it could be affecting devices that don't have ARCore functionality.
"I can't use my portkeys. After unlock it, I try to use it but it won't appear on the camera, only a blue floor where supposed to be the boot. Some guys asked me to turn off the 'AR+'  but there isn't any at+ [sic] on my settings," one user said.
"I have a Moto g6 play, it's the only g6 model that doesn't support Google's ARCore (and previous models don't support it at all) which is needed to view the AR stuff in the Portkeys," another user said.
One Samsung J3 user reported the same issue but said installing the latest apk version solved the lack of an AR+ toggle in the settings. However, the issue with the Portkeys remained even after installing AR+.
"I read about the lack of ARCore being the problem, so looked up the latest version apk and installed it. This solved the problem of the lack of an AR+ toggle in the settings, turned AR+ off as many suggested but portkeys are still not working," the user said.
Some users said Google's ARCore is not the problem; instead, they believe the lack of a magnetometer sensor or gyroscope sensor is the cause of the issue.
"The Issue with Portkeys is NOT the AR but the gyroscope. (because most of the portkey's functionality isn't actually 'Augmented Reality' but technically 'Virtual Reality')," the user said.
As of now, there has been no comment from Niantic or forum moderators on the issue, so it is not clear what exactly is causing the issue. There are no workarounds either, although some users have shared a few tricks that may work. For instance, one user said that to use the Portkeys, you need to be "in a room with walls. It won't work outside. The AR on Portkeys needs to be able to define wall boundaries."
Another trick is to reboot your phone. This trick seems to have worked for a short time for some gamers. Some also say that disabling the battery saver solved the issue for them, while some fixed the issue by tweaking AR+. Enabling (or disabling) hard disk/storage access to Wizard Unite also addressed the issue for some.
If you are facing the issue with the Harry Potter: Wizards Unite Portkeys, you can try these tricks. Let us know in the comments section below if any of the above tricks or anything else worked for you.
In addition to the issue with Portkeys, several Harry Potter: Wizards Unite issues have been reported by players lately. One recent issue that surfaced is that users are unable to access or purchase through Diagon Alley. The issue has been officially acknowledged as well. Problems with Daily Assignments and Achievements, a missing pop-up to alert you to Prestige, and an issue with the Downloading Assets feature have also been reported.