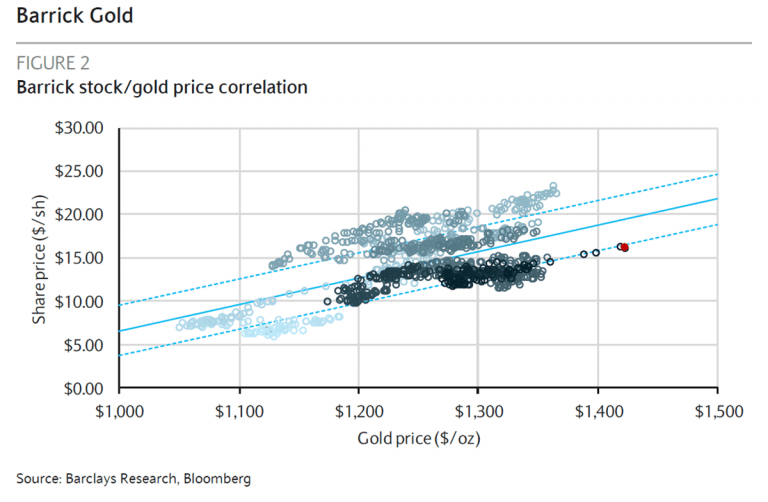 Gold prices have reached their highest level in five years, triggering a newfound excitement in the yellow metal, so what does that mean for gold stocks? One firm suggests gold stocks may not yet be pricing in the higher spot price for gold, so more upside could be just around the corner.
Gold stock multiples may expand
Barclays analyst Matthew Murphy and team said in a report this week that historical trends suggest gold stocks aren't pricing in spot gold prices. Thus, they believe the market could start to inflate multiples "to the extent that gold prices can be sustained in the present range." Multiple inflation could depend highly on potential improvements in each company's growth prospects and free cash flow, they added.