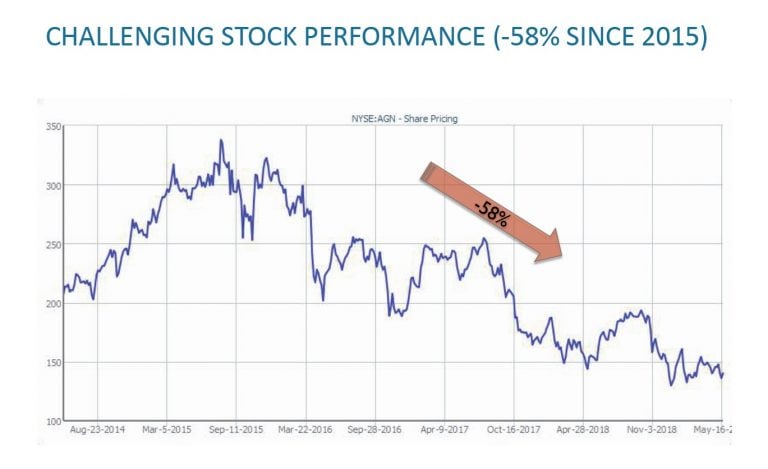 Whitney Tilson's email to investors discussing Gabriel Grego's presentation and thoughts on Allergan's stock price; Tesla in China; Lunch with a reader in Albuquerque.
1) Kudos to my friend and former student, Gabriel Grego of Quintessential Capital Management. He crushed it on the short side with his epic takedowns of Folli Follie and Aphria (APHA) at my shorting conferences last May and December, respectively.
ADW Capital's 2020 letter: Long CDON, the future Amazon of the Nordics
ADW Capital Partners was up 119.2% for 2020, compared to a 13.77% gain for the S&P 500, an 11.17% increase for the Russell 2000, and an 8.62% return for the Russell 2000 Value Index. The fund reports an annualized return of 24.63% since its inception in 2005. Q4 2020 hedge fund letters, conferences and more Read More
Q1 hedge fund letters, conference, scoops etc
He's also done great on the long side, pitching pharma company Allergan plc (NYSE:AGN) at $140 at the Sohn Hong Kong Investment Conference on May 30. Here is a link to his presentation, and here are his comments on the AbbVie Inc (NYSE:ABBV) deal announced yesterday:
We are pleased that our long thesis on Allergan, which we presented in Hong Kong three weeks ago, has just been validated by a $63 billion buyout by AbbVie. Congrats to QCM's investors and to the Sohn Conference Foundation, to which we have pledged 10% of our personal profit.
Allergan is a remarkable franchise and we are not surprised that AbbVie snatched it at what we believe was an attractive price, even after a generous 40% premium. Kudos to Allergan's management which, at last, made the right capital allocation decision.
I think that Allergan is worth more than the offer price – I would say at least $200 but probably more than that. The stock traded over $300 not so long ago, so for some shareholders the outcome is bittersweet. That said, I believe that shareholders overall will approve the deal for a few reasons:
1) The premium of 45% is generous;
2) Allergan's stock price has been languishing for a long time;
3) There is some (in our opinion unjustified) uncertainty on the future prospects of the company, especially regarding its Botox franchise; and
4) The deal is supported by AGN's management and shareholders have been supportive of management in far more controversial decisions such as the vote on the motion to separate the roles of CEO and Chairman. I would therefore expect them to be supportive in this decision, which is clearly in line with shareholders' interest.
We notice that Allergan's stock price shows a considerable spread vis-a-vis the bid price and therefore believe this could be a good merger arbitrage opportunity.
I think that AbbVie's shareholders do not understand the value that they just acquired. They believe that the situation is similar to Bristol-Myers Squibb's (BMY's) acquisition of Celgene, where BMY was acquiring a company where most of the free cash flow generation originated from a drug that was losing exclusivity soon. AbbVie investors probably fear that, similarly, sales from Botox may be drying up soon.
Based on the extensive due diligence we did, we believe that this is not true. AGN's cosmetic franchise is here to stay, so the acquisition makes sense for AbbVie's shareholders who will soon understand it as well.
2) My main thought as I read this article in yesterday's Wall Street Journal, After Struggling to Deliver in China, Carrefour Packs Its Bags, is how unlikely it is that the Chinese market will be the savior for Tesla (TSLA). Excerpt:
Carrefour, one of Europe's largest grocery retailers, is unloading most of its operations in China, where big-box retailers are struggling to keep up with nimble delivery providers that are winning over shoppers.
The move also marks the latest retreat by a Western company in China in the face of stiff competition from homegrown rivals.
Carrefour is selling an 80% stake in its China business, including more than 200 stores, to Nanjing-based retailer Suning Co. for about $700 million. The French company, once a dominant force in many Chinese cities, saw its sales in the market fall 5.9% to €4.1 billion ($4.67 billion) last year.
Western companies, lured by a once surging Chinese economy, often find the country brutally competitive and fraught with regulatory hurdles. McDonald's Corp., Hewlett-Packard Co. and Uber Technologies Inc. are among those that have pulled back or changed strategy in recent years.
While Tesla is the rare company that isn't being forced to do a joint venture with a local partner, there's little doubt in my mind that even if Tesla is able to compete straight up with the nearly 500 local electric-vehicle companies, it won't matter. Even if the Trump administration forces the Chinese to make some concessions to get the tariffs reduced/lifted, it's still a totally rigged market.
I think the most likely outcome is that the Chinese will simply steal Tesla's technology and never allow the company to ever make a meaningful profit...
3) In response to my June 18 e-mail that I was going to be in Albuquerque for the National Senior Games over the weekend, longtime reader Tim McCord reached out and we had a lovely meal at the classic Central Grill. Here's a picture of us...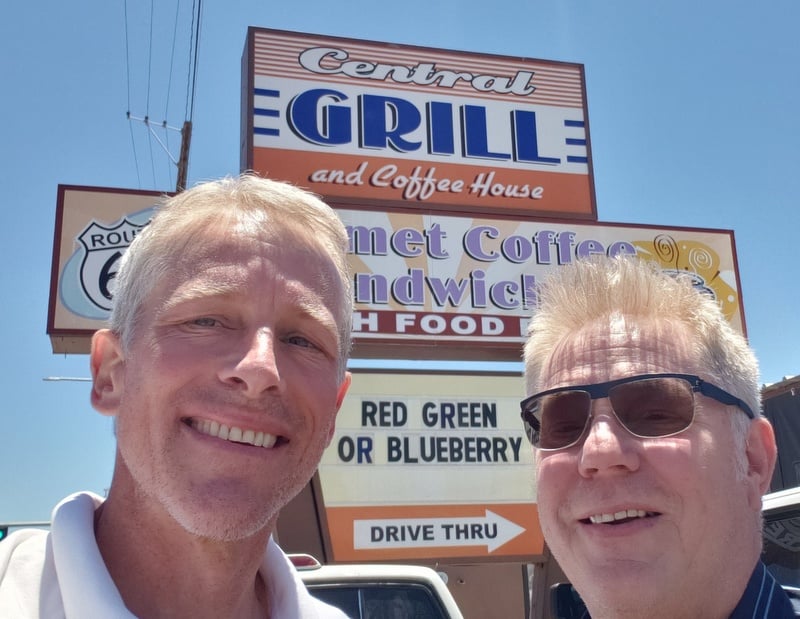 Best regards,
Whitney