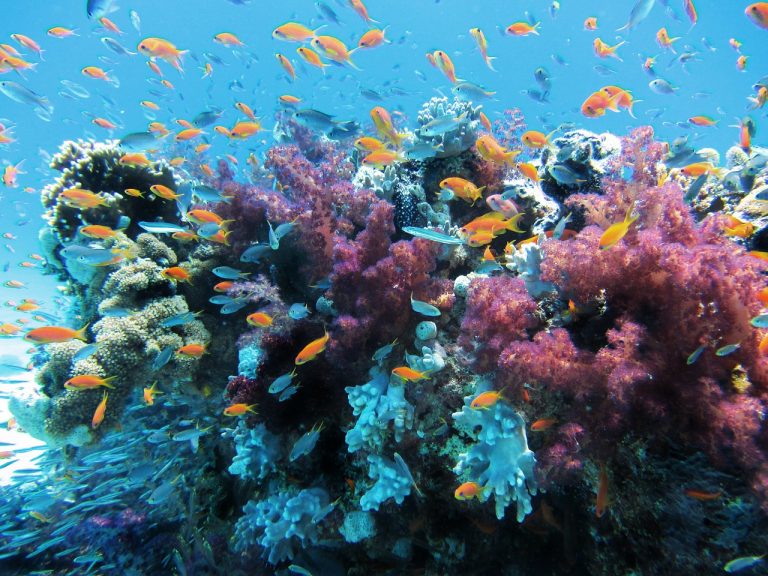 It's no secret that climate change has caused a major decline in coral reef populations, especially in the Great Barrier Reef, which was vastly affected by a massive coral bleaching event in 2016. Florida's corals are dying too, but after examining 30 years of unique data from Looe Key Reef, scientists found that climate change is not the only culprit behind the massive coral decline.

A study published in the journal Marine Biology found that aside from acidified and warm waters caused by rapidly spreading global warming, coral bleaching in the lower Florida Keys is also caused by immense nitrogen loading due to sewage and fertilizer runoff.
Coral reefs are beautiful, vibrant ecosystems, but they are also extremely vulnerable and threatened by climate change. Coral reef populations have been declining since the 1970s, and about 40% of coral in the Caribbean basin was lost in the last four decades. Australia's Great Barrier Reef is no exception.
[Exclusive] ExodusPoint Is In The Green YTD Led By Rates And EM/ Macro Strategies
The ExodusPoint Partners International Fund returned 0.36% for May, bringing its year-to-date return to 3.31% in a year that's been particularly challenging for most hedge funds, pushing many into the red. Macroeconomic factors continued to weigh on the market, resulting in significant intra-month volatility for May, although risk assets generally ended the month flat. Macro Read More
A study from earlier this year published in the journal Science found that global warming is occurring 40% faster than United Nations reports predicted in previous years. However, scientists from Florida Atlantic University's Harbor Branch Oceanographic Institute found that climate change is only one of the reasons Florida's coral is dying.
The study concluded that large sources of nitrogen runoff, particularly poorly-treated sewage, fertilizers and topsoil, have caused an increase in nitrogen concentrations in Looe Key Reef. This is causing phosphorus starvation in the corals that flatter this reef. As a result, the average bleaching temperature threshold dropped, causing coral bleaching and making these organisms even more fragile.
Scientists combined data from 1984 and 2014 focusing on coral cover, seawater salinity, temperature and nutrient gradients in areas between Looe Key and the Everglades. The living coral populations at the Looe Key Sanctuary Preservation Area dropped from 33% in 1984 down to 6% in 2008.
The waters in the area exceeded the 86.9-degree Fahrenheit threshold at least 15 times during the study period. That caused three massive bleaching events to take place when the inorganic nitrogen and phosphorus ratios grew following rainfall and Everglades runoff.
"Our results provide compelling evidence that nitrogen loading from the Florida Keys and greater Everglades ecosystem caused by humans, rather than warming temperatures, is the primary driver of coral reef degradation at Looe Key Sanctuary Preservation Area during our long-term study," senior author and research professor Brian Lapointe of FAU's Harbor Branch said in a statement.
To make things worse, Florida's coral is dying because the two culprits. Climate change can increase the amount of nitrogen loading because rainfall patterns have changed 19% globally, according to the study's authors. However, according to Lapointe, the newly-found culprit can easily be subdued by reducing fertilizer inputs and improving treatment of stormwater.
"Citing climate change as the exclusive cause of coral reef demise worldwide misses the critical point that water quality plays a role, too," said James Porter, Ph.D., emeritus professor of ecology at the University of Georgia. "While there is little that communities living near coral reefs can do to stop global warming, there is a lot they can do to reduce nitrogen runoff. Our study shows that the fight to preserve coral reefs requires local, not just global, action."
Updated on