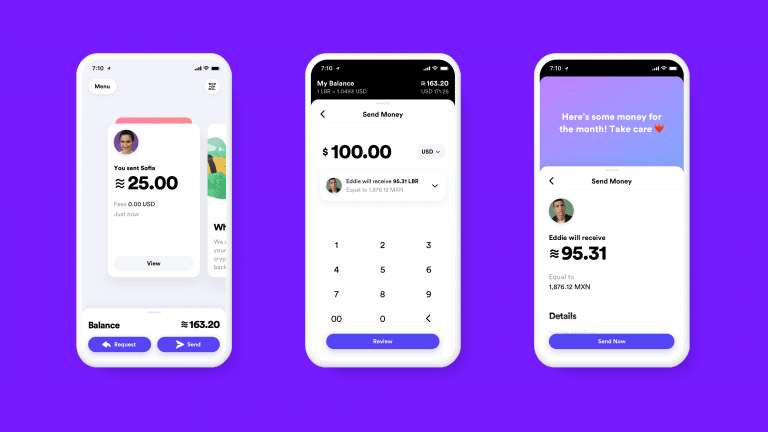 Facebook excited the cryptocurrency market last month by announcing plans to launch Libra, its own blockchain-based payment system. Since then, numerous concerns have been raised in multiple countries, and now a regulatory document even states that Facebook's Libra cryptocurrency launch might never happen.
Facebook said in its latest quarterly report to the Securities and Exchange Commission that regulations and scrutiny could "delay or impede the launch of the Libra currency." Facebook's Libra cryptocurrency launch mat happen "in a timely manner, or at all," according to the regulatory filing. The main reasons it may never happen include market acceptance of the cryptocurrency and regulatory challenges.
Coindesk was among the first to spot the statement. It shouldn't come as a major surprise to anyone who is familiar with the SEC's reporting forms. However, the statement could be like pouring a bucket of cold water onto crypto enthusiasts who have been excitedly waiting for more details about Libra.
Marathon Partners: There Is A "Compelling Opportunity" In US Cannabis
Marathon Partners Equity Management, the equity long/short hedge fund founded in 1997, added 8.03% in the second quarter of 2021. Q2 2021 hedge fund letters, conferences and more According to a copy of the hedge fund's second-quarter investor update, which ValueWalk has been able to review, the firm returned 3.24% net in April, 0.12% in Read More
Facebook's warning was largely focused on the regulatory scrutiny it has been facing since announcing Libra. The company said the cryptocurrency "is based on relatively new and unproven technology, and the laws and regulations surrounding digital currency are uncertain and evolving." Facebook also said governments and regulators in multiple jurisdictions have been heavily scrutinizing Libra since the announcement, and it expects the scrutiny to continue. Among the potential regulatory challenges are laws governing payments, financial services and anti-money laundering.
The company also expressed one other concern related to Libra: "As a primary sponsor of the [Libra] initiative, we are participating in responses to inquiries from governments and regulators, and adverse government or regulatory actions or negative publicity resulting from such participation may adversely affect our reputation and harm our business."
It's been clear that regulations are the number one potential barrier to Facebook's Libra cryptocurrency launch since the announcement was made. Central banks and lawmakers around the world have been calling for more information to be released due to concerns it might post a threat to monetary policies and stability while possibly creating a new platform for fraud and money laundering. U.S. Rep. Maxine Waters even wrote a letter calling for Facebook to cease development of Libra.
Reuters reported earlier this month that Group of Seven (G7) finance ministers and central bankers warned about Libra and other digital currencies and called for tight regulation. French Finance Minister Bruno Le Maire told reporters at a press conference that G7 opposes the idea that companies could begin "issuing their own currencies without democratic control." In other words, officials are concerned that tech companies could start filling roles governments should have.
Only time will tell if Facebook will be able to calm regulators enough to successfully launch its Libra cryptocurrency. We would expect the scrutiny to continue until and even after Facebook's Libra cryptocurrency launch. The company will also have to convince consumers that it won't use data from Libra transactions to serve up targeted ads. That could be a tough sell, given the company's recent privacy and data woes.