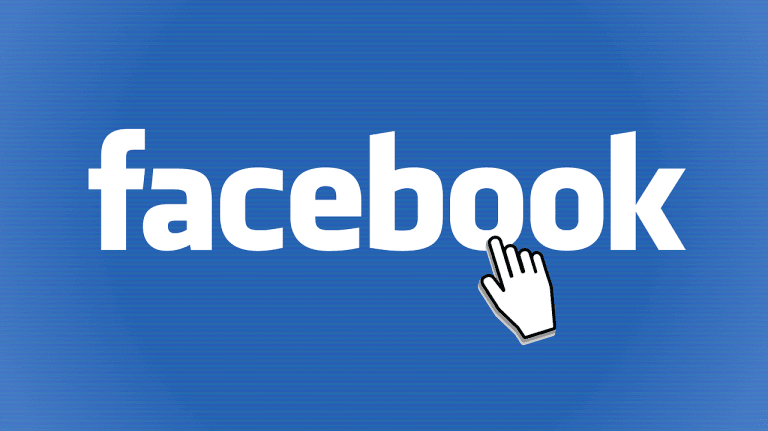 Whitney Tilson's email to investors discussing Facebook got slapped with a $5 billion fine; Libra; M-PESA; 'Stalkerware' apps; Parties Face 'Crackup' as Outsiders Wield Social Media Against the Establishment.

1) Facebook recently got slapped with a well-deserved $5 billion fine – yet the stock just hit a high for the year, up more than 60% from when I pounded the table on it in my e-mail on December 21. I acknowledged the "seemingly endless Facebook scandals," but concluded:
Q2 hedge fund letters, conference, scoops etc
How A Weakening PE Market Serves As Another Sign Of A Weakening Economy
Amid the turmoil in the public markets and the staggering macroeconomic environment, it should come as no surprise that the private markets are also struggling. In fact, there are some important links between private equity and the current economic environment. A closer look at PE reveals that the industry often serves as a leading indicator Read More
Mark my words, however: at $125 today, Facebook's stock is going to do very well over the next 2-3 years.
Even now, with Facebook's share price over $200, I continue to think the stock will do well (though not as well as when it was screaming cheap eight months ago). Then and now, there was and is a lot of noise around the company, but it remains one of the greatest businesses of all time. The company still has a great deal of revenue and profit growth with the Facebook platform, and has two extraordinarily valuable additional businesses in the form of Instagram and WhatsApp (which I'm using constantly on my European trip).
2) However, I am certainly not counting on Facebook's proposed new cryptocurrency, libra, adding any value. It's already dead on arrival, as this Washington Post summary makes clear: Facebook confronts a hostile Washington as it pitches digital currency...
Fresh off getting slapped with a record-breaking $5 billion fine from the Federal Trade Commission, Facebook is facing new pushback this week from both the administration and Congress over its proposal to roll out a digital currency.
The backlash suggests the social media giant faces a steep climb to win regulatory approval for Libra, the cryptocurrency it aims to roll out as soon as next year.
It also highlights how far the stock of Silicon Valley's tech titans has fallen with Washington policymakers, from faultless pioneers of the new economy to potentially dangerous monopolists whose power needs to be checked.
I always thought it was a poorly conceived idea anyway. Facebook could indeed create a huge and useful business by giving its 2.4 billion users an easy, inexpensive way to transfer money to one another, but the insane complexity of libra represents classic Silicon Valley hubris.
For a good example of what the right answer looks like, check out M-PESA, a mobile payment service run by Kenya's largest cell phone company, Safaricom. Here's an article describing it: M-PESA: how Kenya revolutionized mobile payments...
Apple Pay. Venmo. Google Pay. WeChat Pay. These days it seems like there's a way to pay with just about any device or service. And that's good. Mobile payment services make it easier and safer for people to send money – which benefits people without easy access to a bank.
But in some places this isn't new. In fact, if we look back at the history of mobile payments – we're actually playing catch up. Since 2007, Kenya's M-PESA has revolutionized the way people spend, save, and send money.
Also, here's a 60 Minutes segment on M-PESA: The Future of Money (transcript here).
My parents and sister live in Kenya and use M-PESA for everything. Even when they're in the U.S., they can simply open the app on their phones and pay their employees, bills, etc.
3) Apple (AAPL) and Alphabet (GOOGL) need to quickly remove "stalkerware" apps from their app stores until they're modified to notify users that someone is tracking them (which is perfectly legitimate in some cases, like parents monitoring their children): How "stalkerware" apps are letting abusive partners spy on their victims. Excerpt:
"He knew where I was at all times, who I was talking to on email, text messages, social media–all of it. He could see everything. I had no privacy," says Anna (not her real name).
Anna's experience is not an isolated one: it's a daily reality for thousands of people, most of them women.
That's because, usually without their knowledge, their partners have installed stalkerware on their devices–apps that let someone spy on your smartphone activity. Sometimes these apps require access to the person's device, but some of them just require you to send someone an innocuous-seeming download. As soon as your victim has clicked through, you're in. You now have access to everything.
4) My friend and longtime veteran of the Wall Street/hedge fund world, Enrique Abeyta, who's in the process of joining me at Empire Financial Research, had some interesting comments on this article: Parties Face 'Crackup' as Outsiders Wield Social Media Against the Establishment:
This is also a FASCINATING article and points to how the same forces that are allowing the direct-to-consumer ("DTC") product companies (like Bombas) to disrupt legacy consumer packaged goods ("CPG") companies are now allowing new politicians to disrupt legacy party systems.
Just think of fundraising for instance. Ten years ago if Rep. Alexandria Ocasio-Cortez wanted to raise money in California, she would have to rely on the party infrastructure or spend a tremendous amount of money herself to go out there and build infrastructure. Now she raises a ton of money by going DTC using Twitter, Facebook, etc.
This means that the "monopoly" hold that party infrastructure had on fundraising (and publicizing candidates) has (or is) being broken in the same way that Kraft Heinz (KHC) is being disrupted by upstart food brands.
Net-net I am an optimist and think this has some very positive outcomes by bringing new ideas to the fore but hold on tight – this process will be volatile!
Best regards,
Whitney
Updated on