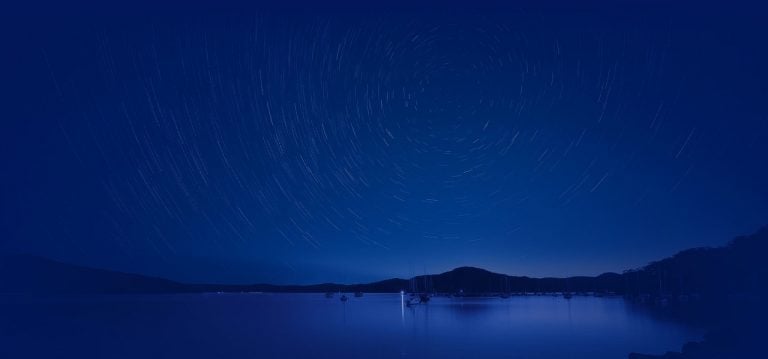 While July had a set of spectacular astronomical events starting with the total solar eclipse in South America, Saturn and its rings being visible, and the partial lunar eclipse seen around the world, there have been no meteor showers for nearly three months since the Eta Aquarid meteor shower, which peaked in early May. Now astronomers can enjoy a week of dueling meteor showers that peek tonight and coincide with the near new moon for better viewing times.
The two meteor showers peak on July 29 and continue into the early morning hours of July 30. The dueling meteor showers are the southern Delta Aquarids and the Alpha Capricornids. According to Accuweather, astronomy enthusiasts can enjoy 20 to 25 meteors per hour as long as clear skies dominate the night.
Skies across the eastern United States will be perfect for viewing the Monday meteor shower peak because there will be no clouds or showers to ruin viewing conditions. Those living in bigger cities will have to contend with light pollution so it would be best to head out into darker areas to enjoy the show.
Peter Lynch: How Investors Can Find Their Edge
Peter Lynch was one of the best growth investors of all time. As the Magellan Fund manager at Fidelity Investments between 1977 and 1990, he averaged a 29.2% annual return. Q1 2021 hedge fund letters, conferences and more The fund manager's investment strategy was straightforward. He wanted to find growth companies and sit on them Read More
Citizens across most of the central and western U.S. will also be able to see the meteor shower, although rain and thunderstorms could interfere with viewing conditions across the Great Lakes and parts of Arizona and New Mexico.
If you miss the meteor shower peak tonight, don't worry; the wait for the next meteor shower won't be as long as it was for this one. Meteors will still be easy to spot through the first nights of August, as both showers peak for a long time and give off a lot of meteors.
"[The southern Delta Aquarids] produce good rates for a week centered on the night of maximum," the American Meteor Society (AMS) explained on its website.
This period is particularly good for meteor showers because they peak just nights before the new moon. The lack of moonlight will allow more meteors to be seen because natural light pollution won't wash the meteors out. However, it's best to retreat from big cities to the countryside because darker areas will enable more meteors to be visible.
The meteors originate from the constellations of Aquarius and Capricornus, after which both meteor showers were named. Nevertheless, stargazers will be able to see the dueling meteor showers under all areas of sky.
As we approach August, stargazers and other astronomy enthusiasts can prepare for the Perseid meteor shower, which is one of the most prominent meteor showers every year. It peaks on Aug. 12 into the morning of Aug. 13.
"The Perseids are the most popular meteor shower as they peak on warm August nights as seen from the Northern Hemisphere," the AMS said."Normal rates seen from rural locations range from 50-75 shower members per hour at maximum."