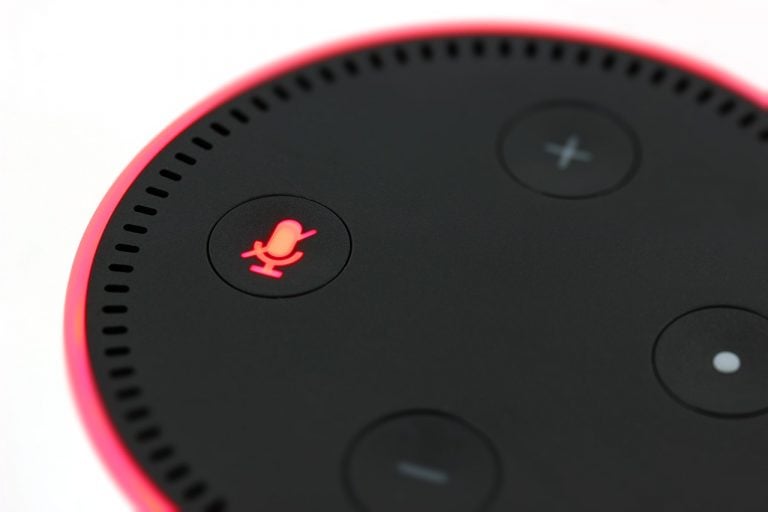 The two-day Amazon Prime Day 2019 event is now underway with deep discounts on thousands of items, including digital assistants like the Amazon Echo. However, even though consumers are clearly concerned about the privacy concerns presented by always-on assistants, many are still planning to buy such devices.

The folks at nCipher surveyed more than 2,000 people in the U.S. and U.K. about their plans for Prime Day deals and their concerns about digital assistants. They found that 51% of Americans are worried that devices like the Echo, Alexa, Siri and Cortana are always listening to them. Forty percent of those who responded said they were worried that using a digital assistant would compromise their bank or credit card information, while 28% said they thought digital assistants would tell hackers where they are.
The survey also found that 35% of respondents believe their digital assistant listens to them and records them all the time. Only 22% of Americans aren't concerned about how they might affect their privacy. The survey also indicated that 59% of Americans have some privacy concerns about them.
This CTA Is The Best-Performing Hedge Fund This Year
As equity long/short hedge funds have struggled this year, managed futures funds have been able to capitalize on market volatility and generate some of the best returns in the hedge fund industry. The managed futures sector refers to funds known as commodity trading advisors, or CTAs, which generally use a proprietary trading system to trade Read More
Despite all these concerns, more than half of Americans and almost 60% of U.K. residents are planning on or thinking about buying a digital assistant during the Amazon Prime Day 2019 event.
The survey indicates that even though Americans and Brits are worried about privacy, they're buying such devices anyway—and taking steps to secure those devices. The problem is that both nations have a ways to go in terms of education about it.
Almost 25% of Americans don't even know whether their digital assistant automatically receives security updates, but the majority of respondents are doing what they can to secure their privacy. For example, 81% of Americans create a stronger password when setting up their digital assistant, while 63% apply advanced security settings when setting it up. Security features are also an important part of marketing because 60% of Americans prefer devices with improved labels about security.
Updated on