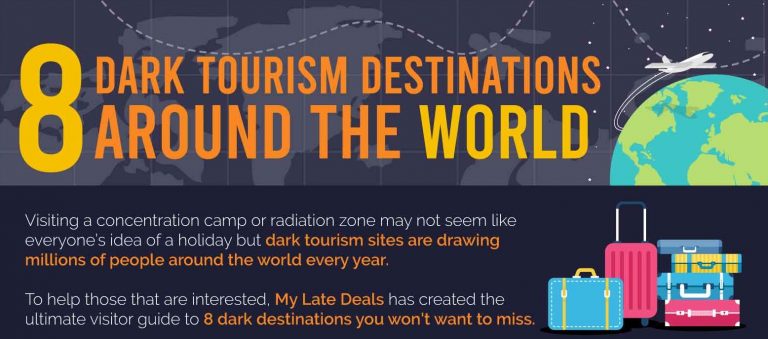 It sounds vaguely science fiction but actually, dark tourism is visiting destinations that are also sites where catastrophic, monumental and terrible events have taken place.
These locations attract millions of tourists each year, some hoping to be better informed, others visiting because they have some emotional or familial connection to a past event.
Alluvial Fund May 2021 Performance Update
Alluvial Fund performance update for the month ended May 2021. Q1 2021 hedge fund letters, conferences and more Dear Partners and Colleagues, Alluvial Fund, LP returned 5.4% in May, compared to 0.2% for the Russell 2000 and 1.0% for the MSCI World Small+MicroCap . . . SORRY! This content is exclusively for paying members. SIGN UP Read More
Q2 hedge fund letters, conference, scoops etc
Now the team at My Late Deals have researched into dark tourist destinations and come up with a top 8 list that should be on your list.
The Killing Fields, Choeung Ek, Cambodia
Between 1975 and 1979, the communist party Khmer Rouge were responsible for killing an estimated 1.38 million people across Cambodia. These are what have since been termed the Killing Fields. Choeung Ek is the most famous of these sites, an extermination camp where 17,000 men, women and children were taken after being detained and tortured.
Since the days of the Khmer Rouge, Choeung Ek has been turned into a memorial, marked by a Buddhist stupa. This monument has glass sides and holds 5,000 human skulls.
This dark tourism site is open between 7:30 in the morning to 5:30 and it costs just $6. There are also audio tours in a range of languages.
Pompeii Ruins, Italy,
The fall of Pompei is perhaps one of the most well-known cataclysmic events in history. When Mount Vesuvius erupted in 79 CE, people had little chance to run and hide. It's thought that the power of the eruption caused an explosion bigger than the atomic bomb, showering the town of Pompei with hot ash.
When it was excavated it revealed a staggering snapshot of what life was like during that time. The remarkably preserved ruins cover a large area and it takes about 3 hours to investigate properly. The site is open every day except Christmas, New Year and the 1st May.
Alcatraz, San Francisco, USA
Ask anyone to name a famous prison and they'll probably mention the island of Alcatraz. Originally a Civil War fortress, it was built for military purposes in the 1850s. In 1909 it was rebuilt as The Rock but was only ever used as a US penitentiary between 1934 and 1963 for a total of 29 years. Famous inmates included gangster Al Capone and it has been the subject of many Hollywood films which has added to its mystique over time.
The dark tourism site is open most of the year except for major holidays but the exact opening times can vary. It takes about 3 hours to take in the full tour including the trip out by boat.
Murambi Genocide Memorial, Southern Rwanda
Genocide, where huge numbers of people are killed at once, are sadly more recent travesties than we like to think. In 1994, refugees from the conflict in Rwanda were directed to head to Nyamagabe and nearby Murambi, the site of a partially constructed college. They were told they would be safe there but it was, in fact, a trick to get them all in one place. On 21st April, between 27,000 and 40,000 people were massacred by militia.
The memorial to this terrible genocide can be difficult to take in and you should be prepared for the graphic site of numerous bodies preserved in lime. The site is open every day and there are audio tours available.
Chernobyl, Pripyat, Ukraine
If you have seen the recent Sky drama relating to the meltdown of the Chernobyl nuclear power station, you'll understand what a major catastrophe this was. It took place between April 25th and 26th in 1986 and scientists have said the site around the accident will be uninhabitable for more than 20,000 years.
Despite this, tours now run to the area. There are prohibitions on wearing clothes like shorts which expose skin and you are advised not to put your bags on the ground or sit on the ground. Make of that what you will before you book your ticket.
Hiroshima Peace Memorial, Japan
One of the major events of the 20th century was the use of atomic weapons to help end the war with Japan. The Hiroshima and Nagasaki bombs remain the only time when these terrible weapons were used in conflict. The Hiroshima bomb was detonated 600 metres above the city on 6th August 1945 killing as many 146,000 people at the time. The subsequent radiation may have accounted for a further 90,000 to 166,000 victims'.
The Peace Memorial is open most days of the year except 30th and 31st December.
Auschwitz-Birkenau Memorial and Museum, Nr Krakow, Poland
Perhaps the biggest symbol of man's inhumanity to man is found in the largest of the German concentration camps located in Poland. Here more than a million men, women and children lost their lives and it remains a monument to one of the most terrible moments in human history.
Visitors are expected to dress accordingly for obvious reasons. Entry is free but you need to book an entry card prior to visiting.
9/11 Memorial and Museum, New York, USA
The most visited dark tourism venue, perhaps because it is so recent, is the site of the 9/11 attack where aircraft were flown into the World Trade Centre and the Pentagon. 2,977 people were killed during the attack in 2001 and it remains the biggest single act of terrorism on US soil to date. The memorial is free and open to the general public from 7:30 in the morning to 9 in the evening.