After years of sitting quietly on the side-lines, electric cars are finally having their moment in the spotlight. Over the next two decades, the global automotive industry is set to completely transform, thanks to a combination of increasingly affordable electric automotives and government policies.
Around the world, there are 11 different nations who have pledged to eliminate the use of fossil fuel vehicles by 2040, including the UK, China, France, Germany, Costa Rica, Norway and more. These countries, as well as many others, are all racing to get themselves ready, introducing new policies and updating infrastructure to help make the switch to electric automotives as easy as possible.
Seth Klarman Tells His Investors: Central Banks Are Treating Investors Like "Foolish Children"
"Surreal doesn't even begin to describe this moment," Seth Klarman noted in his second-quarter letter to the Baupost Group investors.  Commenting on the market developments over the past six months, the value investor stated that events, which would typically occur over an extended time frame, had been compressed into just a few months. He noted Read More
[REITs]
Q2 hedge fund letters, conference, scoops etc
But who's winning the race?
Northgate Vehicle Hire have looked at 30 countries around the world, ranking them across a range of different criteria, to measure how ready they are to make the switch to electric automotives.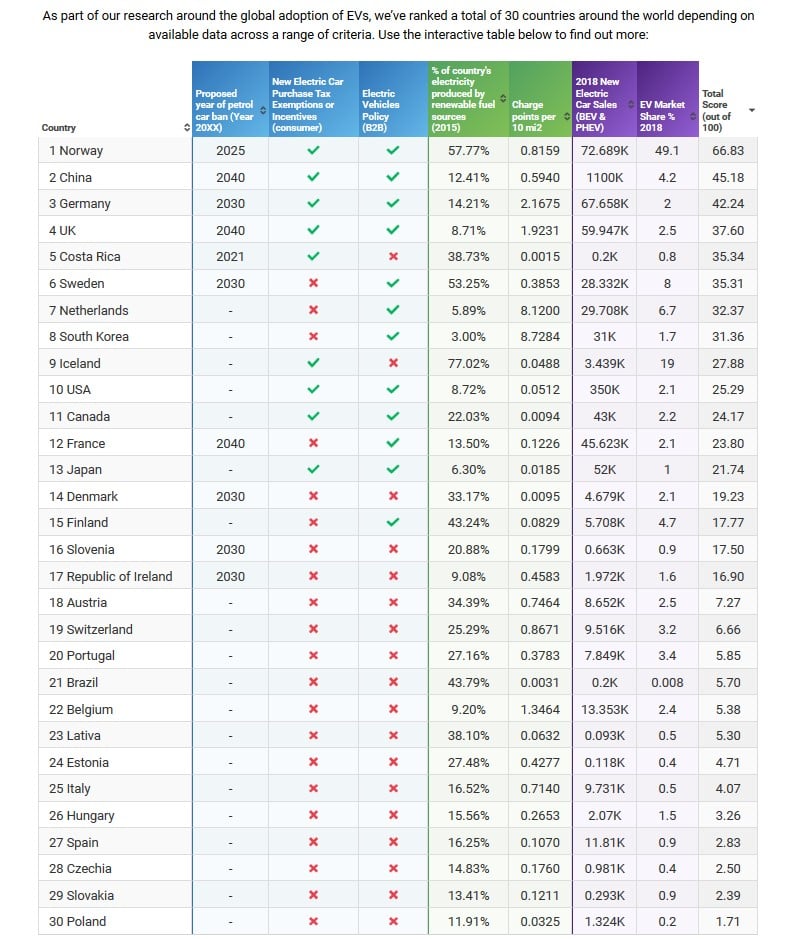 Which nations are leading the way?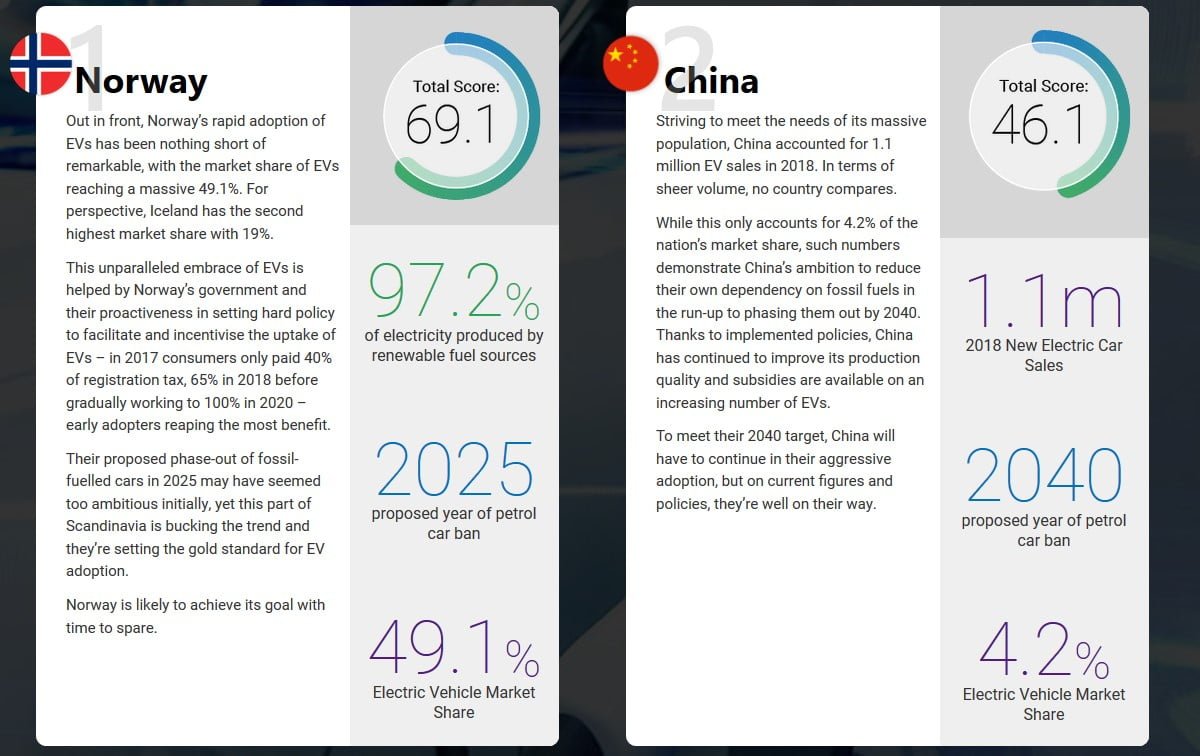 Norway takes the top spot, with a score of 69.1 out of 100. Norway's rapid adoption of electric automotives is what helped push it to the top, with electric automotives holding an incredible 49.1% market share. To put this in perspective, the country with the second highest market share, Iceland, only saw a 19% share. While their aim is to completely ban petrol cars by 2025, at this rate it's likely Norway could reach its goal even soon.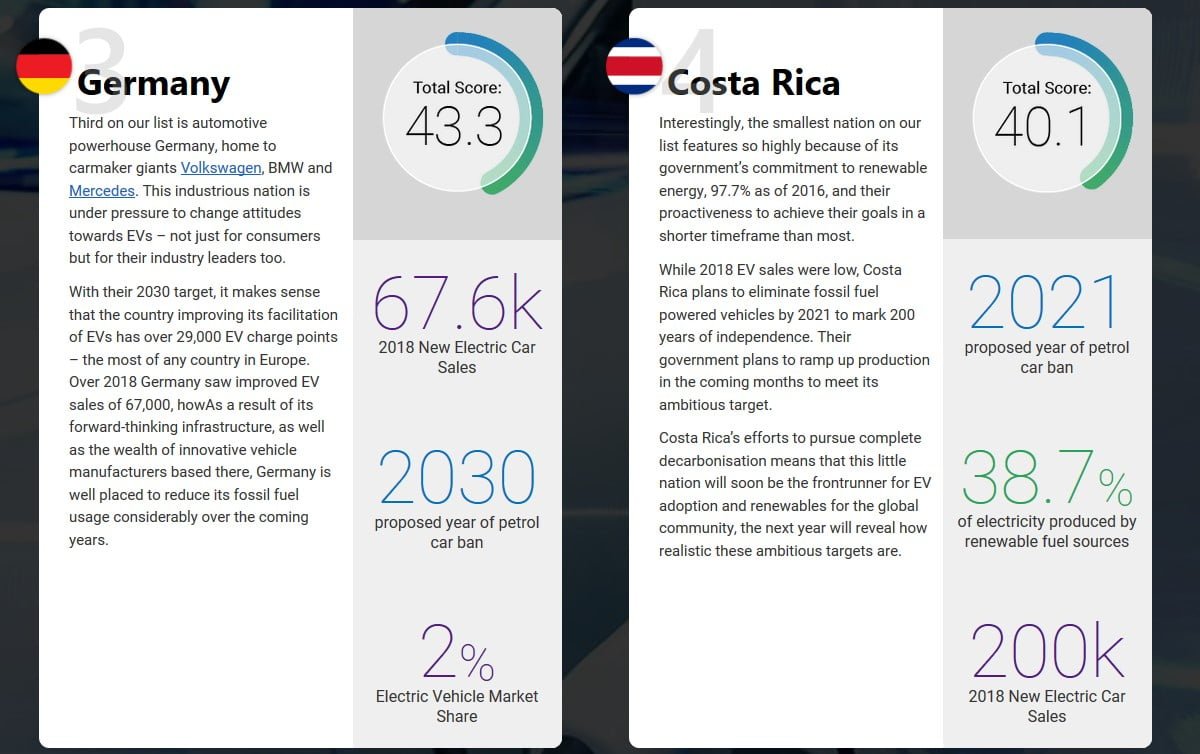 China comes in second place, with a score of 46.1 out of 100. Striving to meet the needs of its massive population, China accounted for 1.1 million EV sales in 2018. In terms of sheer volume, no country compares. While this only accounts for 4.2% of the nation's market share, such numbers demonstrate China's ambition to reduce their own dependency on fossil fuels in the run-up to phasing them out by 2040.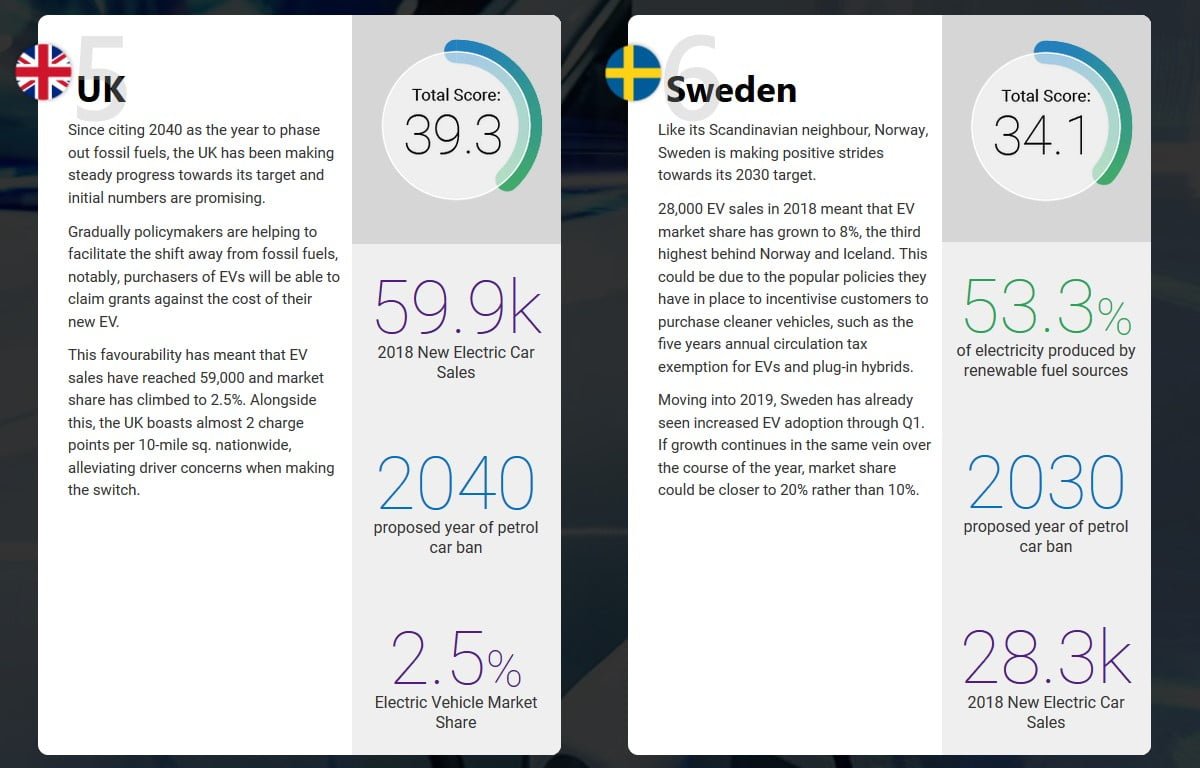 Third place goes to Germany, home to Volkswagen, BMW and Mercedes. Working towards a 2030 target, Germany has more electric vehicle charge points than any country in Europe, with an impressive 29,000.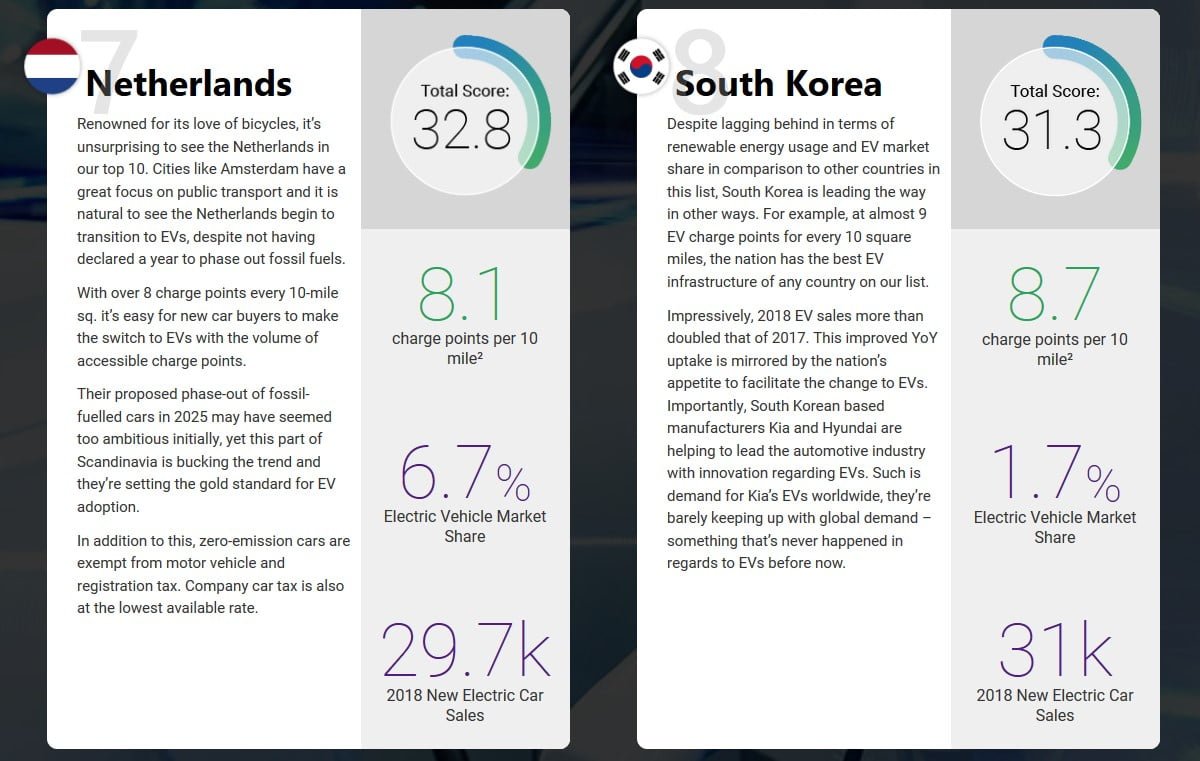 Despite being the smallest nation in the ranking, Costa Rica comes in forth, thanks to its government's commitment to renewable energy, 97.7% as of 2016, and their proactive approach to achieving their goals well within their 2021 timeframe.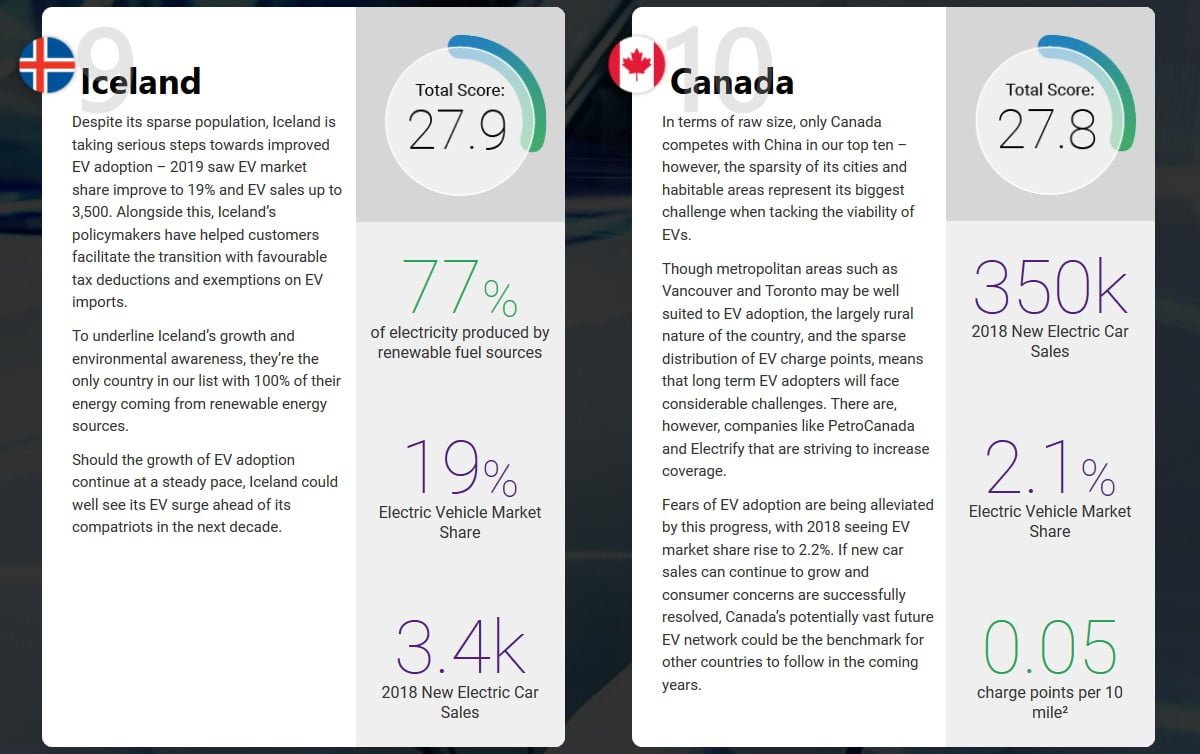 What is America doing?
Despite being one of the world's largest automotive industry, the USA didn't make the top 10, beaten by Canada. In fact, without the incredibly ambitious efforts of California, and more specifically Tesla, the USA would have struggled to make it into the top 20. When viewed in isolation, the state of California would have an electric automotives market share of almost 8%. However, while California are leading the way, not all other states are following suit.
Head over to the Northgate Vehicle Hire website to find out more about this study.