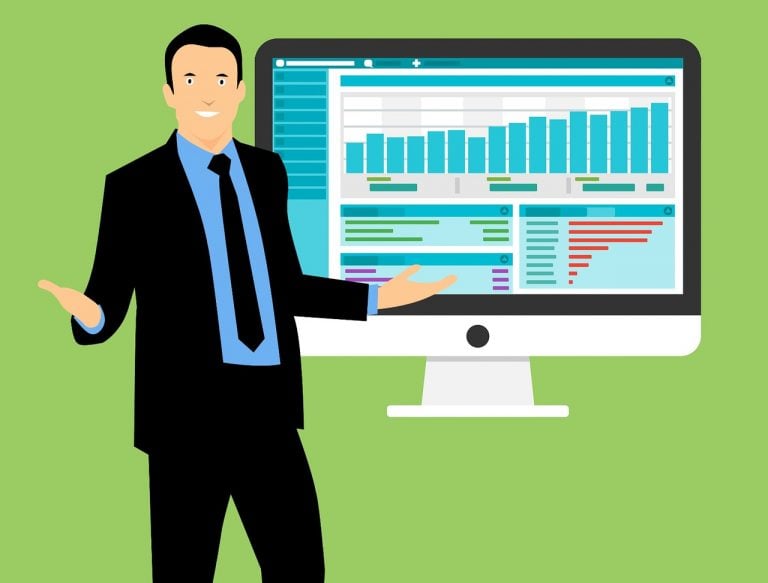 Whintey Tilson's email to investors discussing The Deadliest Mistake a Company Can Make to Destroy Shareholder Value; Record number of deals; Megadeals panned; Alphabet vs. Apple capital allocation; Tim Cook slams WSJ article; Charity Poker Tournament in NYC on July 24.

1) Monday's e-mail was part one of my discussion about how companies can create or destroy value via capital allocation decisions. Here's part two, in which I discussed acquisitions: The Deadliest Mistake a Company Can Make to Destroy Shareholder Value. Excerpt:
Q2 hedge fund letters, conference, scoops etc
[Exclusive] ExodusPoint Is In The Green YTD Led By Rates And EM/ Macro Strategies
The ExodusPoint Partners International Fund returned 0.36% for May, bringing its year-to-date return to 3.31% in a year that's been particularly challenging for most hedge funds, pushing many into the red. Macroeconomic factors continued to weigh on the market, resulting in significant intra-month volatility for May, although risk assets generally ended the month flat. Macro Read More
The seventh and final choice companies can make with excess cash is to make acquisitions.
Corporate America has an even worse track record with acquisitions than it does with share repurchases.
Studies show that approximately two-thirds of acquisitions end up destroying value, primarily because companies tend to overpay. Similar to share repurchases, they tend to make expensive acquisitions when the economy is strong, cash flow is high, and optimism is peaking.
2) Not surprisingly, with the S&P 500 up 17% in the first half of the year, acquisitions were strong, as this New York Times article notes: $2 Trillion Worth of Deals Were Struck in the First Half of 2019, but Caution Crept In. Excerpt:
Business leaders had plenty of reasons to worry in the first half: Economic growth slowed, geopolitical tensions were on the rise and the trade war seemed unending.
But they looked past all that to strike big deals at a record pace.
A flurry of so-called megamergers – those valued at $10 billion or more – during the first half pushed the value of announced acquisitions in the United States above $1 trillion for the first time, according to data from Refinitiv. Worldwide, the value of deals stood at about $2 trillion.
3) Collectively, these deals will likely end badly. Interestingly, even though markets are hitting new highs, investors appear to be aware of this, as the stocks of companies announcing big acquisitions have tumbled: Almost $500 Billion of Megadeals Get Panned Instantly. Excerpt:
In all, megadeals getting the thumbs down this year are worth about $440 billion.
In recent years, investors had gone soft on dealmakers as the market got swept up in a merger wave that promised to revive earnings growth. In some cases, acquirers' stock prices even headed higher on deal announcements, as shareholders were just glad to see the companies do something with all their cash.
But this year, that's changed. Companies are clearly being penalized for doing megadeals, which I define as transactions in the $20-billion-and-up range.
4) In addition to discussing acquisitions in my article, I also compared the capital allocation decisions of Alphabet (GOOGL) and Apple (AAPL) and share why I think shares of the former will outperform the latter. As I concluded:
The decision not to return capital to shareholders is one big reason why I like Alphabet's stock more than Apple's... Because it reflects the likelihood that the company still has substantial growth ahead of it. Those growth prospects, combined with increasing return of cash to shareholders, should lead the share price to double over the next few years.
5) This article in the Wall Street Journal about how Apple CEO Tim Cook – who replaced the late Steve Jobs – is less interested in product design only reinforces my view that the stock is unlikely to outperform: Jony Ive Is Leaving Apple, but His Departure Started Long Ago. Excerpt:
The episode was emblematic of a widening disconnect at the top of Apple that, invisible outside the company, was eroding the product magic created by Mr. Ive and the late Steve Jobs that helped turn Apple into America's pre-eminent corporation.
Apple announced Thursday that Mr. Ive will leave later this year to form his own design firm, LoveFrom, after 23 years running what was arguably the most successful design operation in business history.
Few on the outside knew that for years, Mr. Ive had been growing more distant from Apple's leadership, say people close to the company. Mr. Jobs's protégé – and Apple's closest thing to a living embodiment of his spirit – grew frustrated inside a more operations-focused company led by Chief Executive Tim Cook.
Mr. Ive, 52, withdrew from routine management of Apple's elite design team, leaving it rudderless, increasingly inefficient, and ultimately weakened by a string of departures, people close to the company say.
The internal drama explains a lot about Apple's dilemma. Its one major new product of the post-Jobs era, the Apple Watch, made its debut five years ago. Its iPhone business is faltering, and more recent releases like its wireless AirPods haven't been enough to shore up falling sales. It hasn't had a megahit new product since the iPad that started selling in 2010.
The article touched a nerve with Cook, which further demonstrates its accuracy, in my opinion... Apple CEO Tim Cook slams a Wall Street Journal report that he's not interested in product design, and it's part of why Jony Ive left.
6) According to a recent study, Poker-Playing Hedge-Fund Managers Have an Edge. So I hope you'll come hone your skills to become a better investor, mingle with some of the top hedge-fund managers in the world, and have some fun while supporting a great cause at the 10th annual Take 'Em to School Charity Poker Tournament. I'm co-chairing the event, which takes place three weeks from tonight, to benefit Education Reform Now (ERN), a wonderful charity I co-founded. ERN is committed to ensuring that all children have access to a high-quality public education, regardless of race, gender, geography, or socioeconomic status.
This year's tournament will be held once again at Gotham Hall (Broadway and 36th) on Wednesday, July 24 at 6 p.m. It will feature 250 poker players battling for prizes that in past years have included a Sebonack golf trip with a one-night cottage stay, a table at Rao's for eight, power lunches with some of the world's top investors, and a visit to the set of The Walking Dead.
For those attending as cocktail guests, we'll have a variety of casino games and entertainment. The event also features a full swing golf simulator, which will host long drive and closest-to-the-pin contests.
Here's a short video from last year's event. It always includes special guests and in the past has featured poker stars Phil Hellmuth, Erik Seidel, Layne Flack, Vanessa Selbst, Andy Frankenberger, and Samantha Abernathy... World Poker Tour TV hosts Vince Van Patten, Lynn Gilmartin, Tony Dunst, and Mike Sexton... sports icons Alex Kovalev, John Starks, Charles Oakley, Dwight Gooden, Pat Kelly, Charles Smith, and Allan Houston... Avenue Capital Founder and Milwaukee Bucks owner Marc Lasry... co-creator of the hit Showtime series Billions and co-writer of poker blockbuster movie Rounders Brian Koppelman... New York Undercover and Cool Runnings actor Malik Yoba... famed magician Penn Jillette... America's Next Top Model contestant Jamie Rae... and actress Shannon Elizabeth.
For information about purchasing tickets or tables, please click here.
Thank you, and I look forward to seeing you there!
Best regards,
Whitney

Updated on