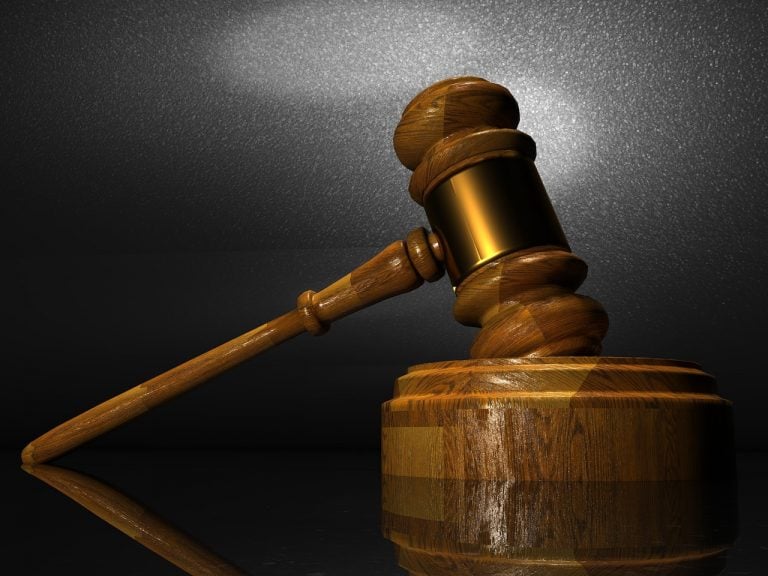 Novel Lawsuit Could Force Colleges to Crack Down on Fraternities; Title IX, Which Revolutionized Date Rape, Could Likewise Slash Hazing Deaths 
WASHINGTON, D.C.  (July 25, 2019) –  A federal judge has upheld a groundbreaking Title IX legal argument – by the parents of a boy who died as a result of hazing – which could revolutionize the way universities deal with hazing, in the same way novel arguments that Title IX applied to sexual assault caused a massive change in the way colleges handle allegations of date rape, says public interest law professor John Banzhaf.
Q2 hedge fund letters, conference, scoops etc
David Abrams Explains How To Value Stocks
Continued from part one... Q1 hedge fund letters, conference, scoops etc Abrams and his team want to understand the fundamental economics of every opportunity because, "It is easy to tell what has been, and it is easy to tell what is today, but the biggest deal for the investor is to . . . SORRY! Read More
The parents of Max Gruver - an 18-year-old who died in 2017 after being forced to chug hard liquor - have sued Louisiana State University, arguing that the university overlooked dangerous hazing activities involving males at fraternities, while being far stricter regarding similar activities affecting women in sororities.
This, the suit alleged, violates Title IX of the Education Amendments of 1972, the law prohibiting sex discrimination at public and private educational institutions that receive federal funds.
Institutions found to have treated the genders differently - regarding date rape or now college hazing - face a federal investigation and the possibility of the loss of federal funding - a threat colleges take very seriously, says Banzhaf.
This novel legal theory was just upheld by U.S. District Court Judge Shelly D. Dick who permitted the Title IX allegations in the Gruver family's lawsuit to proceed to trial.
She wrote: "If these facts are proven, a jury may infer that LSU's policy created the heightened risk to Greek male students of serious injury or death by hazing, thereby inflicting the injury alleged herein."
The suit seeks $25 million in damages; enough to provide a strong incentive for attorneys to being similar legal actions where they stand to receive a substantial part of any award.
Indeed, a judge has just ordered Oberlin College to pay a massive $6.5 million in attorneys fees (twice what the college thought was reasonable), in addition to a previous award of a $25 million for defaming a small neighborhood bakery.  This shows that both judges and juries are willing to crack down on colleges found to have engaged in wrongdoing, asserts Banzhaf.
The potential verdict also offers a strong incentive for the university to settle, not only to limit its financial exposure, but also to avoid the very embarrassing publicity likely to result from a trial - just as many other colleges have recently settled cases under Title IX.  These include Yale University, the University of Miami, Northern University of Michigan, the University of Colorado at Buffalo, and the University of California at Berkeley.
Like date rape complaints under Title IX, this new legal strategy could virtually revolutionize campus life, predicts Banzhaf
And, still waiting in the wings, are complaints seeking a federal investigation, and ultimately the termination of federal funding, under the President's executive order mandating this remedy for public and private institutions of higher education which violate free speech rights on campus, he says.