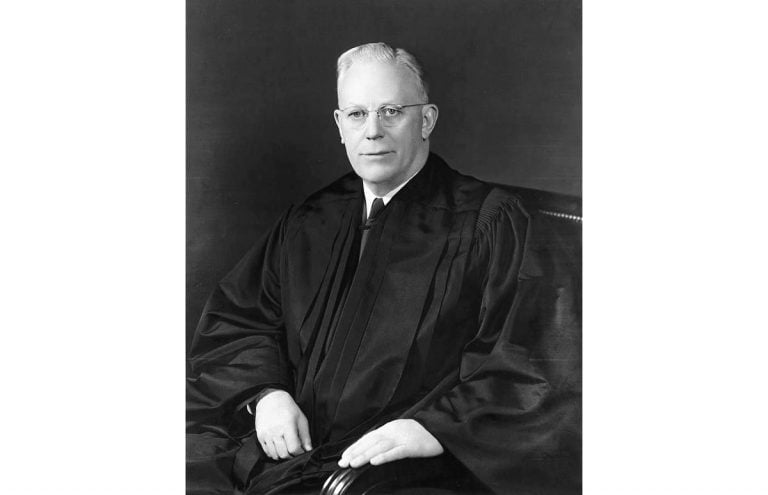 Judges Name History's Most Consequential Chief Justice Of The Supreme Court
RENO, Nev. (July 31, 2019)—A survey of hundreds of judges nationally identified Earl Warren, who wrote the majority opinion in the landmark civil rights case Brown v. Board of Education (1954), as the most consequential U.S. Supreme Court chief justice of all time.
The unscientific survey was conducted via an email sent to all National Judicial College alumni just before the July 4th holiday. The College, the nation's oldest, largest and most widely attended school for judges, allowed judges to vote for up to three of the 17 chief justices. The 377 judges who participated cast 842 total votes.
David Einhorn At The 2021 Sohn Investment Conference: Buy These Copper Plays
There's a gold rush coming as electric vehicle manufacturers fight for market share, proclaimed David Einhorn at this year's 2021 Sohn Investment Conference. Check out our coverage of the 2021 Sohn Investment Conference here. Q1 2021 hedge fund letters, conferences and more SORRY! This content is exclusively for paying members. SIGN UP HERE If you Read More
Q2 hedge fund letters, conference, scoops etc
Many legal historians consider the fourth and longest-serving chief justice, John Marshall, to have been the most impactful because he wrote the majority opinion in Marbury v. Madison (1803), which established the supremacy of the high court in matters of constitutionality. But Marshall finished a close second in the poll with 263 votes.
Third place, with 81 votes, went to Warren Burger, who succeeded Earl Warren in 1969 and led the court until 1986.
Read a more detailed summary of the results, including judges' comments, here.
Each month the NJC emails a one-question survey to more than 12,000 judges nationally who have attended its courses for new and experienced judges. The poll often asks their opinion on an issue of the day.
---
Created more than a half-century ago at the recommendation of a U.S. Supreme Court justice, The National Judicial College remains the only educational institution in the United States that teaches courtroom skills to judges of all types from all over the country, Indian Country and abroad. Judges served by this nonprofit and nonpartisan institution decide more than 95 percent of the cases in the United States.