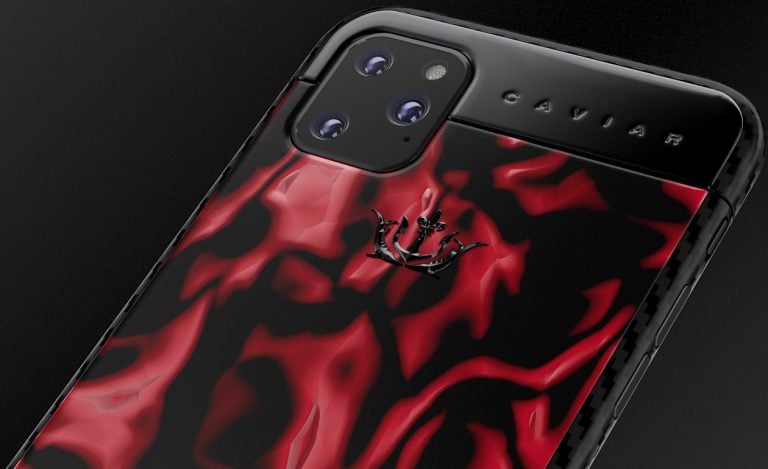 Caviar introduced iPhone 11 concept which will be both fire, water and frost resistant
The phone release time will be timed to the 50th moon landing anniversary while being fire, water, frost and shock resistant. The manufacturer claims iPhone 11 may be used to land on the moon.
Exclusive: Dan Loeb's Two New Stock Picks [Q1 Letter]
Third Point's Dan Loeb discusses their new positions in a letter to investor reviewed by ValueWalk. Stay tuned for more coverage. Loeb notes some new purchases as follows: Third Point's investment in Grab is an excellent example of our ability to "lifecycle invest" by being a thought and financial partner from growth capital stages to Read More
Caviar company, famous by its luxurious modern gadgets modifications, announced invulnerable novelty, which will be created on new iPhone 11 basis. The model's idea appeared due to both the 50th moon landing anniversary, held on July 2019 as well as new iPhone 11 working title similarity with Apollo 11 ship, which managed to land on the moon.
The manufacturer will strengthen the phone's case with black Kevlar, titanium and composite material, able to increase the phone's shock resistance. The gravity offset center will minimize the screen falling down probability while special projections will prevent damage to the screen when it falls flat even if this happens.
Kevlar layer, the material used to create body armor, has become the main customized case material. Kevlar provides high fire resistance while being able to withstand temperatures up to 460 degrees Celsius. The frost does not frighten him either, the material withstands an extreme temperature of 200 degrees below zero. The layered customized case structure allows to dissipate heat, while saving the phone from overheating in addition to protection from short-term exposure to extreme temperatures.
So, iPhone 11 Apollo Edition limited edition phones are intended to become astronauts' phones, providing he protection in the event of both falling from a height as well as from the direct extreme cold and fire impact. Russian company hopes that humanity will visit the moon again and will continue to conquer new planets together with the «invulnerable» Apollo Edition, provided by Caviar. Caviar will be happy to provide a sample from NASA limited series or to Roscosmos for further testing.
The current limited edition called 'Apollo Edition' will be provided in 50 copies, in honor of 50th moon landing anniversary. The phone cost in case of pre-order currently is 4400 USD. The cost may increase in future once iPhone 11 will be released.