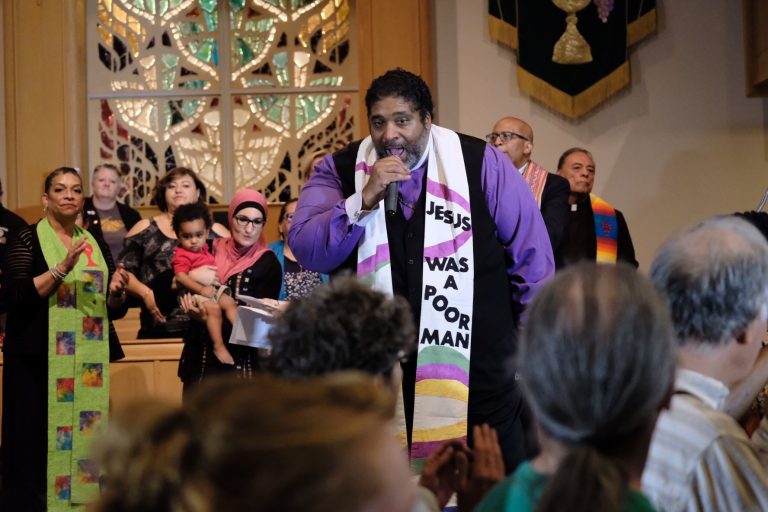 TODAY: Faith Leaders to Participate in Moral Monday Nonviolent Action in El Paso, TX in Protest of Unjust Immigration Policies

El Paso TX – The Rev. Dr. William J. Barber II, president of Repairers of the Breach, and major denominational and faith leaders today launched Moral Monday at the Borderlands. The two-day event included a trip to Juarez, Mexico on Sunday, July 28 to visit individuals and families with loved ones in immigrant detention facilities. Event organizers also held a mass meeting the evening of Sunday, July 28. The livestream is here: https://www.breachrepairers.org/trainingsandevents.
How A Weakening PE Market Serves As Another Sign Of A Weakening Economy
Amid the turmoil in the public markets and the staggering macroeconomic environment, it should come as no surprise that the private markets are also struggling. In fact, there are some important links between private equity and the current economic environment. A closer look at PE reveals that the industry often serves as a leading indicator Read More
Q2 hedge fund letters, conference, scoops etc
On Monday, July 29, the group will lead a nonviolent protest at 10:00 a.m. MST in downtown El Paso TX. They will stage at All Saints Episcopal Church at 10:00 a.m. MST and then head over to the protest site. Hundreds of clergy, faith leaders, activists and others will participate. The purpose of the events is to highlight the crisis at the border and urge immediate action to address our nation's unjust immigration system.
"There is a text that says when God called Ezekiel in the midst of the exile, he told Ezekiel to lay down for seven days in front of the people," said the Rev. Dr. William J. Barber II, president of Repairers of the Breach. "I've studied the scripture and as I have looked at it, I have come to understand that the reason Ezekiel was instructed to lay down in front of the people, was because he had to feel, experience and pay attention to the people so the prophetic word he spoke articulated the audible moans and groans of the people. In this way, our voice isn't just ours alone; we are responsible for amplifying the voices of the people."
Citing that his father was a migrant, Imam Omar Suleiman of the Yaqeen Institute for Islamic Research and Faith Forward Dallas, offered an impassioned rebuke of the treatment of migrants, children and families: "Our faiths are on trial. As a Muslim, I believe in Jesus -- peace be upon him. I believe in Abraham --peace be upon him. I believe in Moses-- peace be upon him. [Now let's put this in context for a moment] Jeff Sessions used verses from the bible to separate those children from their families. Donald Rumsfeld used verses of the bible to justify the bombing of innocent children in Iraq. Verses from the bible and the Koran have too often been used to hurt rather than uplift. If you say that Jesus is in your heart, but you would put him in a cage today, you are a hypocrite. If you say that you believe in Moses, but you would let him drown, you are a hypocrite. If you say you that believe in Abraham, and that you are following in the footsteps of Abraham, but you would turn him away from these borders, you are a hypocrite. It is not the humanity of these people that's on trial, it is our humanity."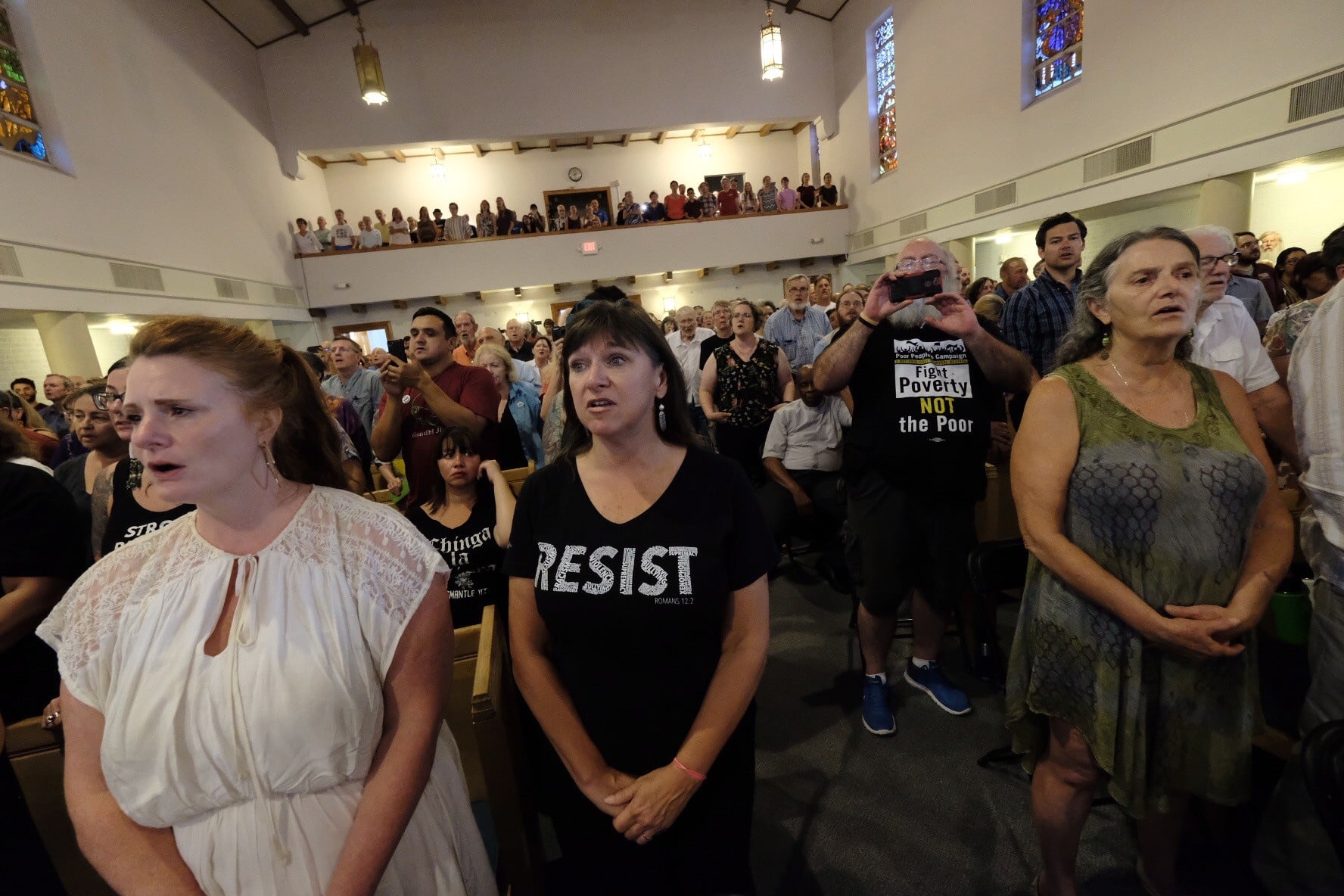 Define American Ambassador, and former border patrol agent, Jenn Budd offered these words: "I can't tell you the amount of shame and disgust I feel. Not only for my own actions, but for what this country is doing to human beings with our tax dollars. We have got to put a stop to this. We have got to sat that this is not going to be done anymore. And I want you to know that what you are seeing and what you are testifying to, is the truth that I have seen with my own eyes. And I will call out these border patrol officials who lie to Congress every time they sit up there; 'That this is some sort of crisis out of their control.' Now you know that this is a manufactured crisis."
"Right now we have two choices, one would be to turn our backs to vulnerable, desperate families fleeing from violence and seeking a new beginning, accepting the criminalization and rejection of those families, or to face this challenge with bravery, empathy and open arms, knowing that these families are intrinsically connected to our future in America and that the US/Mexico border is the new Ellis Island of our times," said Fernando Garcia, executive director of the Border Network for Human Rights.
Updated on