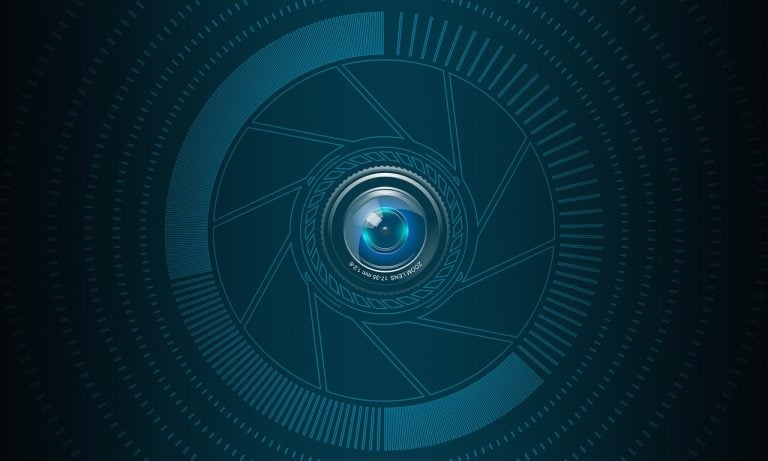 Netgear offers at least six different smart home security cameras – each of which has different prices and features. Whether you are buying security cameras for your home or business, it can get quite overwhelming to compare their specs and decide which one is better for you. If you are looking for a baby monitor, the choice is easy. For everyone else, here we compare the two most popular Arlo security cameras: Arlo Pro 2 and Arlo Ultra to help you decide which one is right for your needs.

Design
Both Arlo Pro 2 and Arlo Ultra have a similar design with only minor differences. They both have a beautiful oval design, and both can be attached to ceilings or walls inside or outside your home. Both battery-powered cameras are weatherproof. They both work without having to be plugged into a power outlets, which gives you the freedom to place them wherever you like.
London Quality Growth Investor Conference: Buy Dassault Systemes
At this year's inaugural London Quality Growth Investor conference, Denis Callioni, analyst and portfolio manager at European investment group Comgest, highlighted one of the top ideas of the Comgest Europe Growth Fund. According to the speaker, the team managing this fund focus on finding companies that have stainable growth trajectories with a proven track record Read More
The security camera kits include a base station that connects to your WiFi router. You can attach cameras anywhere as long as they are within the range of your WiFi network. The base station connects the cameras and the cloud, and helps preserve the battery life of cameras. Users can also connect a USB drive to the base hub to save the video feed locally.
Camera
The Arlo Pro 2 comes with a Full HD 1080p camera with 25-foot night vision and a 130-degree field of view. Since it uses infrared cameras, it provides a black and white view in night vision. It includes sound and motion sensors. The camera has additional customization options to adjust the sound detection levels. Users can choose up to three activity zones for motion detection.
The Arlo Pro 2 camera offers up to 12x digital zoom to give you a detailed view of whoever is trying to break into your home or office. It also supports Live View.
The Arlo Ultra has even better camera features. Just like Arlo Pro 2, it offers 12x digital zoom. It has a higher 4K resolution with a wider 180-degree field of view. Unlike Arlo Pro 2, it has a built-in spotlight to offer footage in full-color instead of just black and white. The higher resolution, wider field of view, auto-tracking, and full-color footage makes it more suitable for businesses. It also supports HDR for high-quality video playback.
Battery life
Both of them offer long-lasting, rechargeable batteries. Since the security cameras are wireless, the batteries need to be recharged periodically. Their battery life depends on a number of factors such as the video recording frequency, outdoor temperature, how often you use the Live View feature, and its distance from the base station.
It's worth pointing out they don't record and save footage 24/7. They start recording only when they detect an activity or sound. So, you can expect their batteries to last 3-6 months between charges. Netgear sells accessories such as a solar panel charger that you can mount near the camera and forget about having to charge the battery.
Smart features
Both of them work with iPhones, Android devices, Apple Watch, Google Home Hub, and Amazon Alexa devices. When the cameras detect an activity or sound, you'll get push alerts on your smartphone or Apple Watch. The cameras also save the recorded footage to the cloud for seven days, just in case you wanted to access them later. For local storage, the Arlo Pro 2 supports USB drive while the Ultra relies on a microSD card.
Both security cameras come with built-in two-way audio to let you listen and talk. The Arlo Ultra offers noise cancellation to reduce the wind and surrounding noise. Both of them have a siren capable of producing alarms of above 100 decibels. The Arlo Pro 2 has the siren built into the base station while the Ultra has it embedded into the camera itself.
Since they both support Google Assistant and Amazon Alexa, you can ask your Google or Amazon smart device to show the live feed on the smart displays.
Pricing
Neither security camera is cheap. You can get the two-camera kit of Arlo Pro 2 for $480 on the company's official website. The single camera kit sets you back by $300. It includes the base station as well. The Arlo Ultra is a little more expensive, costing $400 for the single-camera kit and $600 for the two-camera kit. You can get these cameras on Amazon at a discount, though. Whichever model you choose, Arlo offers seven days of free video recording.
If you want more features, you have to subscribe to Arlo Smart plans. The Arlo Smart plan costs $3 per month per camera. It stores 30 days of video footage in the cloud, adds advanced AI detection, custom activity zones for the sensors, and lock screen notifications.
Then there is the Arlo Smart Premier plan, which costs $10 per month or $100 per year, and covers up to 10 cameras. On top of everything that Arlo Smart plan offers, it gives you the option to call emergency 911 to get help when you need it. It also offers unlimited customer support.
Arlo also has a Smart Elite plan for $15 per month or $150 per year. It supports up to 20 cameras, saves 60 days of video footage in the cloud, and offers all the features included in the Smart Premier plan.
So, which one is a better buy? If you want security cameras for your home, the Arlo Pro 2 has everything you need at a lower cost. The Arlo Ultra is more suitable for people who want an advanced security camera system for their business and aren't worried about the budget. In every aspect, the Arlo Ultra is superior but it also comes with a higher price tag.
Updated on