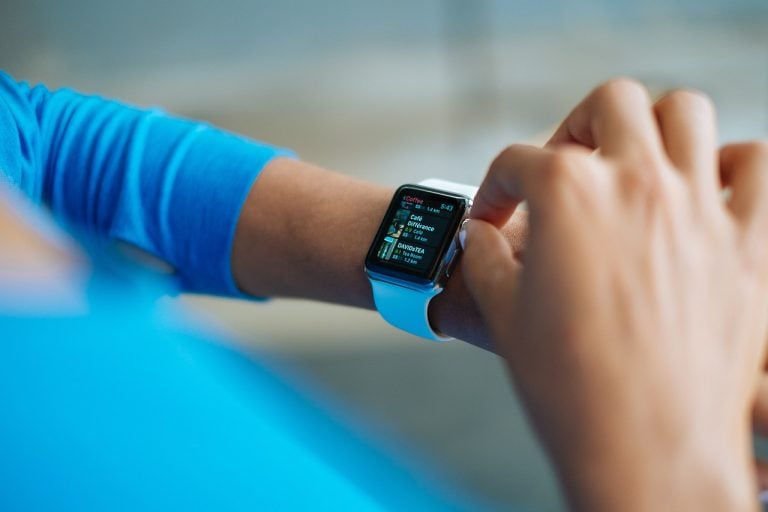 Apple Watch may save lives with its ECG function. In fact, it may have already saved at least one life according to The Telegraph.
Apple Watch Saves Lives
According to the report, Paul Hutton received several warnings that his heart rate was dropping below 40 beats per minute. A typical heart rate when not being active is between 60 and 100 beats per minute. Hutton scheduled a visit with his doctor, and decided to cut caffeine out of his diet in order to get his heart rate back to normal. However, his Apple Watch (which was upgraded in 2017) continued to warn him of low heart rates, in spite of his efforts. The upgrade from Apple was intended to help users track their health, and it just may save lives.
Warren Buffett's Annual Letter: Mistakes, Buybacks and Apple
Warren Buffett published his annual letter to shareholders over the weekend. The annual update, which has become one of the largest events in the calendar for value investors, provided Buffett's views on one of the most turbulent and extraordinary years for the financial markets in recent memory. Q4 2020 hedge fund letters, conferences and more Read More
Hutton saw a specialist because the continued warnings worried him. The specialist diagnosed him with ventricular bigeminy, a condition which causes the heart to have an irregular pattern. This irregularity results in the blood not being pumped efficiently through the body. The problem was solved through a 3 hour procedure known as cardiac ablation, during which the patient is fully awake but sedated. Tiny pieces of the heart tissue are burned away with electricity in order to eliminate the faulty parts of the heart. This procedure was brought on thanks to warnings from the Apple Watch, which is a good indicator that these devices could indeed save lives when properly set up.
Hutton Recovered
Hutton has fully recovered from his operation and even jokes that his heart was able to keep up during the World Cup Cricket finals. He says, "My surgeon was absolutely brilliant. Once it was done, I had a very welcome cup of tea and was discharged the next day. I keep checking my pulse on my Apple Watch and it all seems good." Whether or not Apple Watch may save the lives of anyone else, there is no doubt this man will be a lifelong fan of the device.
Wearable Devices Could Be Lifesavers
Ashleigh Li, Senior Cardiac Nurse at the British Heart Foundation says, "as Paul's story shows, they offer huge potential for spotting signs of an irregular heartbeat before a person is having noticeable symptoms. However, more research is needed to determine how we can put the data generated by these devices to best use. Innovative technology such as wearable devices could be invaluable tools to healthcare professionals in identifying patients at risk." While the Apple Watch is not the only wearable device on the market that tracks your health and fitness, it is the only one that has a story like this, indicating that it can indeed save lives.