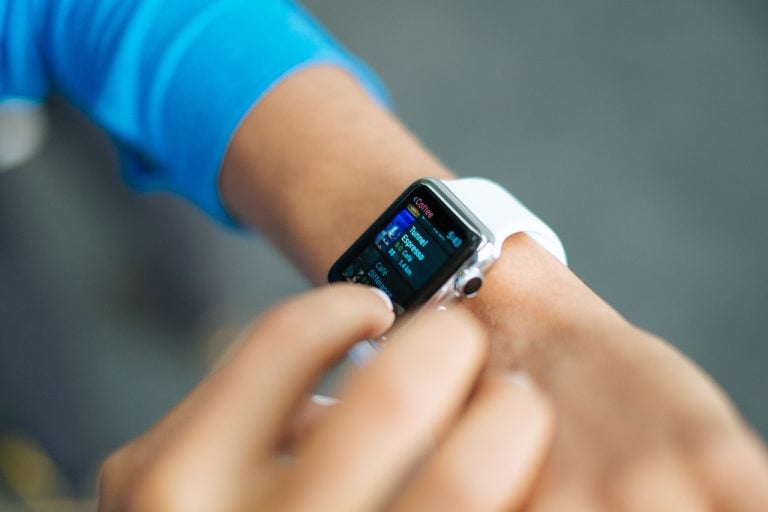 Apple Inc. (NASDAQ:AAPL) reported strong third quarter earnings after the market closed yesterday, July 30th. Below are the comments from analysts who see the iOS installed base growing and higher iPhone sales with the introduction of the 5G iPhone.
Q2 hedge fund letters, conference, scoops etc
BAML
Alkeon expects data growth to surpass 5G's capabilities by 2028 [Q4 Letter]
Alkeon Growth Partners wrote at length on tech stocks and why they are defensive in their recent letter to investors, which was reviewed by ValueWalk. The fund also highlighted 5G and other advanced technologies and the investment opportunities they offer. Q4 2020 hedge fund letters, conferences and more Artificial intelligence and machine learning The Alkeon Read More
We view meaningful upside in shares of Apple from these levels and move our PO to $240. Upside in guidance for Sep was consistent with our recently launched proprietary Apple Indicator (see note from July 24). Positives from the earnings call included: 1) improving rev from China (helped by China VAT reduction, lower prices, trade-in and financing programs), (2) Wearables rev growth of over 50% y/y, (3) Services rev growth of 18% y/y ex one-times and FX, (4) Services GM +30bps q/q and overall GM guide higher by 50bps for Sep, (5) 3% y/y rev growth in BRIC countries in June qtr, vs. 25% y/y decline in F1H19, (6) continued strong capital return ($21bn total return including $17bn in buybacks, $3.6bn in dividends ), (9) Strong growth in iPads, Macs, and (10) positioning still negative and a relative underweight for most investors. Reiterate Buy on a robust and growing iOS installed base, and new Services and products to launch in the fall.
Canaccord Genuity
We believe Apple's ecosystem approach, including an install base which now exceeds 1.4B devices globally, is leading to record services revenue, and we expect the higher-margin services revenue growth to continue outpacing total company growth. Given the continued near-term soft sales trends for the latest lineup of iPhones, we forecast a 12% year-over-year unit decline in C'19 iPhone sales and anticipate 10% unit growth in C'20 based on an increasing installed base driving higher iPhone sales including those from the anticipated introduction of the 5G iPhone next fall. Based on results and guidance, we increase our C'19/C'20 EPS estimates from $11.39/$13.46 to $12.21/$14.91. We reiterate our BUY rating and increase our target from $202 to $240.
Credit Suisse
. Digging into C2Q itself and starting with the positives: (1) all five geos were up in constant currency, including a sharp bounce back in Greater China (-4% y/y as reported vs. 27%/22% declines in C4Q/C1Q) driven by the sequential easing of iPhone pressure and double digit Services growth as gaming re-accelerated; (2) Services GM (64.1%, +230bps y/y) continues to benefit from mix as App Store re-accelerated; (3) Wearables, Home, and Accessories ($5.5bn vs. CSe/Street $4.7bn/$4.8bn) remains a standout category, with nearly 50% growth led by ongoing strength in Apple Watch and a full quarter's benefit of the March AirPods refresh; (4) Mac bounced back to +11% y/y, as CPU constraints likely eased furthered by recent notebook launches. Drawbacks included: (1) shortfalls in both iPhone ($26.0bn vs. CSe/Street of $26.0bn/$26.3bn) and Services ($11.5bn vs. CSe/Street $11.6bn/$11.7bn), the latter of which is key to the bull thesis as Apple looks to monetize its 900mn+ user iPhone installed base ahead; (2) Product GM declined 240bps y/y, as FX and iPhone price cuts continue to weigh on profitability; and (3) operating margin of 21.5% was the lowest in >10 years, as GM declines were furthered by an 11% y/y increase in opex.
Deutsche Bank
Apple reported results and guidance that were above expectations both on a rev/EPS basis. Strength in the quarter came from better-than-expected Other and Mac revenues, while iPhone/iPad/Services were within a few points of DB/Street and netted out in-line with expectations. As we look to the guide, we are somewhat concerned by the higher-than seasonal guidance of +16% q/q (vs. 5-year average of +12% q/q) as it suggests continued strength in y/y growth in Mac, iPad, Services, and Other segments (collectively ~50% of revs), even if we model the core iPhone business growing an above-seasonal +22% q/q in the Sept-qtr. Overall, when we consider Apple's valuation with the company's fundamental levers for further EPS upside, we see a balanced reward profile relative to the risks. Non-iPhone hardware revenues have exhibited mid-to-high teens y/y growth for 3 straight quarters, but we remain dubious that such growth can sustain over a multi-year time frame, especially when wearables/services revenues remain tied to iPhone growth, in our view. Given that we continue to have questions around the long-term growth of iPhones, we are remaining on the sidelines with a Hold rating and $210 P/T (up slightly from $205 prior).
Goldman Sachs
Apple's FQ3 performance was inline with expectations, but FQ4 guidance ended up being slightly better than our above consensus (FactSet) estimates. Recall that we had called out a likely boost to unit volumes from the earlier launch of the XIR (new XR) iPhone in September though we continue to believe that ASPs could be weaker than expected depending on the mix of that model in the last half of September. Revenue in FQ3 was helped by a 12% beat in wearables and other accessories, and we believe that continued momentum in these products is driving FQ4 above estimates. We are increasing our iPhone revenue estimate by a slight 1% following the quarter. FQ3 Services missed our estimate by ~3% and we came away from the call feeling that new video and games services are more likely to contribute to revenue in calendar 2020 than in FQ1 to December. We continue to see risk to consensus expectations for FQ1'20 to December and suspect that the short term risk on Services is to the downside but supporting data on this is unlikely to materialize until we start getting more clarity on iPhone sales in October/November. In addition to this we believe Apple is exposed to trade newsflow volatility and that the stock is fully valued. Reiterate Neutral.
KeyBanc Capital Markets
2Q results are mostly in line. Wearables revenue exceeded our estimate, which drove total 2Q revenue up 1% y/y to $53.8B, which was within 1% of our and the consensus estimate. Gross margin was slightly below our estimate, but was offset by lower than expected operating costs, leaving total operating income of $11.5B, which was down 8% y/y, in line with our estimate. F4Q revenue guidance of $61B-$64B exceeded our estimate, with wearables likely the primary driver.
Longbow Research
Apple guided FY4Q sales, gross margin, and implied EPS ahead of consensus on continued strength in services, wearables upside, stabilizing China trends, and as our 7/17 checks noted the likely benefit of a September launch of 3 new iPhones (consensus appears to have reflected a split launch). Apple is also seeing a gross margin tailwind with inventory finally normalizing (-$2.6B year over year and -$1.5B sequentially) allowing a more complete flow-through of component (i.e. memory, screens, etc.) price deflation.
Morgan Stanley
While other technology companies are taking down numbers to reflect difficult compares and slowing macro data points, Apple has already taken its medicine with China-related estimate cuts back in January. As iPhone replacement cycles approach the mature PC market, growth is stabilizing helped, too, by a recovery in emerging markets, led by China. We see the potential for meaningful multiple expansion as new Services re-accelerate growth and Apple approaches the September 2020 launch of 5G iPhones, which have the potential to accelerate upgrades and return iPhone to meaningful Y/Y growth. Even incorporating slower Services growth relative to our prior model due to FX headwinds and difficult Apple Care comps our FY19 EPS increases to $11.68 (from $11.54) while our FY20 EPS remains unchanged at $12.68.
Needham
Apple reported 3Q19 revenue of $53.8B (up 1% y/y, and 2% above our estimate), and EPS of $2.18 (down 7% y/y and 7% above our estimate). The two most important value drivers of Apple's share price (our view) are: a) installed base of unique users (Apple reported record high installed base of users in every product category in every geography) and, b) lifetime value per user (Apple reported records for every product plus services revenue hit a record, suggesting revenue per unique user is also hitting records). Total Apple subscribers reached 420mm at 6/30/19. This recurring revenue stream lowers churn and elongates time spent inside the Apple ecosystem, which implies rising lifetime revenue per user.
Nomura
Headline sales and EPS figures were a clean beat for both F3Q and 4Q guidance on Wearables and better iPhones. We would have preferred a Services beat as Wearables carry lower margins. We modestly lift our estimates and target price. Wearables drives F3Q sales beat, iPhone demand better than feared. Wearables grew 8% QoQ (consensus down 11%) on strong AirPod and Watch sales. This lifted sales to $53.8bn ($550mn above consensus) and offset slight misses in iPhones and Services. iPhone sales ($26bn, $300mn miss) were light primarily on channel inventory drawdown. We suspect sell through was in fact ~1mn units better than our estimate (likely in China) though likely aided by robust trade-in promotions.
Raymond James
We reiterate our Outperform rating and $250 price target on Apple following June quarter results. Apple reported slight upside to both the quarter and guidance, as expectations had come down sharply through the quarter. Wearables (Watch and Air Pods) drove June upside, while iPhone and services missed slightly. Margins remain under pressure due to FX and the impact of iPhone price cuts, but that seemed to be dialed into numbers. Despite the absence of incremental downside now, we don't think this means Apple has yet turned the corner.