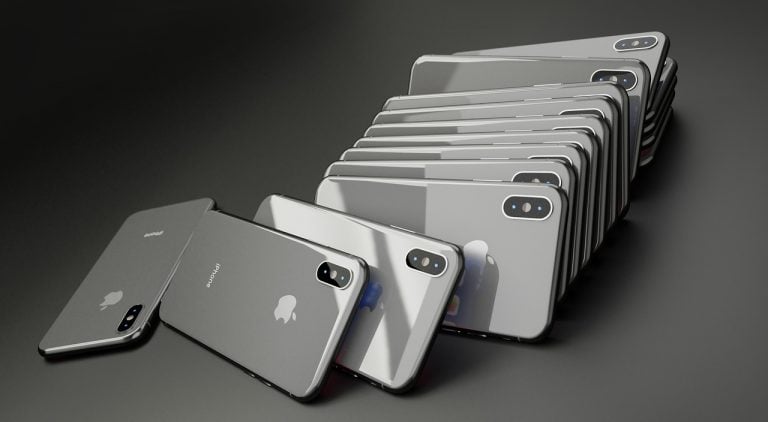 The iPhones are ridiculously expensive in the United States. They cost even more in emerging markets like India, where most people can't afford even the cheapest iPhone SE. That's why Apple's market share in the world's second largest smartphone market is a meager 1%. The Cupertino company is moving the production of its premium iPhones to India, which could help it reduce the flagship iPhone prices in the country.
Sources familiar with the matter told Reuters that the Made-in-India high-end iPhones like iPhone XS and iPhone XR could hit the store shelves in August. Apple's manufacturing partner Foxconn is assembling them in the southern state of Tamil Nadu. Separately, another Apple contractor Wistron has been making the iPhone SE, iPhone 6S, and iPhone 7 at a plant near the tech city of Bengaluru.
According to Reuters, some regulatory approvals are still pending, but the locally assembled flagship iPhone models are expected to go on sale next month. The tech giant recently released a cricket-focused 'Shot on iPhone' ad for the Indian market. In its "incredible iPhone 6S" ads, the company has also been highlighting the "Made in India" factor to attract buyers.
Dan Sundheim Founder Of D1 At Sohn 2021 On His Favorite Stock
At this year's Sohn Investment Conference, Dan Sundheim, the founder and CIO of D1 Capital Partners, spoke with John Collison, the co-founder of Stripe. Q1 2021 hedge fund letters, conferences and more D1 manages $20 billion. Of this, $10 billion is invested in fast-growing private businesses such as Stripe. Stripe is currently valued at around Read More
Just saw this ad , Apple is explicitly promoting made in India pic.twitter.com/OpjClRJAhs

— Varun Krishnan (@varunkrish) May 15, 2019
The premium segment of the Indian smartphone market is dominated by Samsung and Chinese vendors OnePlus, Xiaomi, Oppo, and Vivo. Apple is an aspirational brand, and reducing the flagship iPhone prices could help the tech giant boost its sales and market share in the country.
Local assembly of premium iPhones would help Apple avoid the high import taxes levied on fully-built devices and bring down the prices of its devices. It will also ensure Apple meets the local sourcing requirements for opening the flagship Apple Stores in India. According to industry experts, local manufacturing could allow Apple to reduce the flagship iPhone prices by as much as 30% in India.
Currently, the iPhone XS starts at ₹99,900 while the XS Max costs ₹1,09,900 for the base model. The most popular premium vendor in India is OnePlus, whose devices cost between ₹30,000 and ₹50,000. As a user of both OnePlus and iPhone, I can tell you that OnePlus devices offer far better value for money than any iPhone.
Even the 'affordable' iPhone XR costs ₹76,900 for the base model. Apple had recently slashed the price of the iPhone XR to ₹59,900 to boost sales, but it's still out of the reach of most consumers. Local assembly could allow Apple to bring down the iPhone XR prices in the same range as the OnePlus 7 Pro.
However, only time will tell whether the tech giant will indeed drop the flagship iPhone prices when the locally-made handsets go on sale. Apple didn't drop the prices of the iPhone 6S and iPhone 7 in India when it started assembling them locally.
It will be interesting to see to what length Apple would go to boost its market share. The company is hoping consumers would buy more Apple products when their income grows. But the company could lose the battle to Samsung and Chinese brands, which are aggressively trying to bind consumers into their own ecosystems.
Counterpoint Research analyst Neil Shah said recently that Apple is also turning India into an export hub. The company has started exporting Made-in-India iPhone 6S and iPhone 7 to European markets. At present, the tech giant is exporting fewer than 100,000 units per month of the iPhone 6S and iPhone 7 to Europe.
Indian prime minister Narendra Modi has been positioning India as an attractive manufacturing destination to turn the country into an electronics manufacturing hub. Samsung, LG, Xiaomi, and many other Chinese brands have built a strong manufacturing base in the country. For Apple, the local assembly would not only help avoid the import duties but also lower the impact of the US-China trade war.
Amid trade tensions between Washington and Beijing, Apple has witnessed a decline in iPhone sales in China. Companies are also moving their production away from China to avoid the hefty US trade tariffs. Vietnam and Taiwan have emerged as the biggest gainers from the trade war.
Recently, the US hiked tariffs on $250 billion worth of Chinese goods from 10% to 25%. The increased tariff makes the US-made products cheaper than Chinese imports, encouraging consumers to buy American goods. Foxconn, which assembles iPhones for Apple, has said that it has enough production capacity in Southeast Asia and India to manufacture all the US-bound iPhones outside China if needed.
President Donald Trump has threatened to hike tariffs on the remaining $300 billion worth of Chinese imports. If it happens, it would cover electronic goods such as smartphones, tablets, and gaming consoles. The US is using tariffs as a negotiation tactic to put pressure on China and strike a better trade deal. Beijing has retaliated by hiking tariffs on $110 billion worth of American imports.