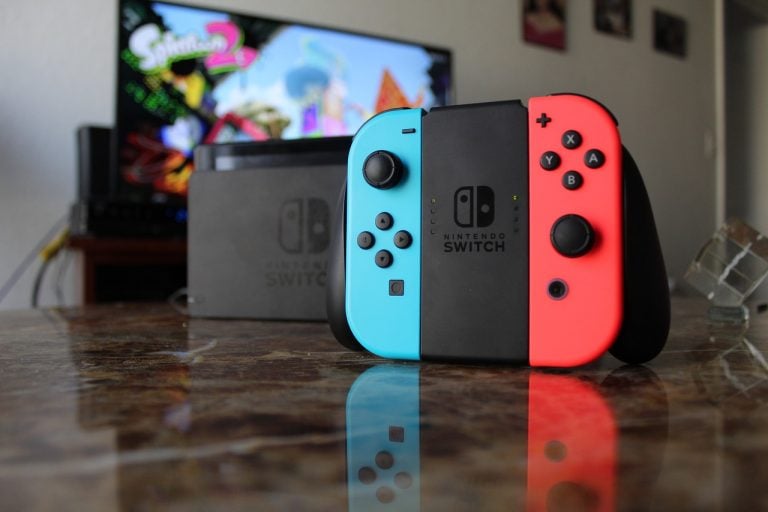 If you're one of those who's been wanting to run Android on a Nintendo Switch, then you will be happy to hear that you don't have any longer to wait. Developers have created a ROM which will basically turn any hackable Nintendo Switch into an Android tablet complete with Joy-Cons.
XDA-Developers released the full details about what can be done with the ROM in a post earlier this month and in another post last month, but the download link is now live (see below). The Switch can basically be turned into a tablet with a 6.2-inch 720p display running on the Tegra X1 chipset.
Since it is a hybrid console, you can also use it as a console with a 1080p connected display via an HDMI cable via the dock. XDA and others compare the Switch to the NVIDIA Shield tablet, which operated in much the same way. If you run Android on a Nintendo Switch, it essentially works like an Android tablet when it's not in the dock.
Benjamin Graham On The Need For Average Earnings
This series is devoted to notes of Ben Graham's Security Analysis lectures between September 1946 and February 1947 at the New York Institute of Finance. The series of lectures was titled Current Problems in Security Analysis, and it gives a great insight into Graham's process and investing mentality. The third lecture in this series is devoted to Read More
Perhaps one of the best things you can do if you run Android on a Nintendo Switch is use it to watch movies and TV shows. The ROM brings support for the Google Play Store, which includes Netflix, YouTube and more. It doesn't work flawlessly, but the issues apparently aren't very serious. To run Android on a Nintendo Switch, you must load it onto an SD card, which means that the device can have as much storage as the size of the SD card you use. This provides ample storage for movies and TV shows stored on the card because it doesn't restrict you to the 32 GB of the Switch's storage while also not requiring you to actually change the device's software.
Games work very well on the Switch too, which is as expected. Although the Joy-Cons apparently don't work with every game, like PUBG Mobile, the graphics ran smoothly on the balanced setting. The Joy-Cons don't work well with Android on the Switch at all because they must be connected via Bluetooth, but leaving them connected to the Switch itself places them in wireless mode. Essentially, the Joy-Cons work on some games but not on others.
There are also a few other drawbacks to running Android on the Nintendo Switch. The Switch doesn't support GPS or have a camera or microphone, which means it won't support augmented reality titles like Pokemon Go. It also won't support video or voice calls or messaging apps. On the plus side, it does add support for Bluetooth headsets so you can more easily listen to media or games you play on the device.
You can find the ROM to run Android on a Nintendo Switch here, courtesy XDA-Developers. For more information and how to install it, you can also check out XDA's YouTube video: