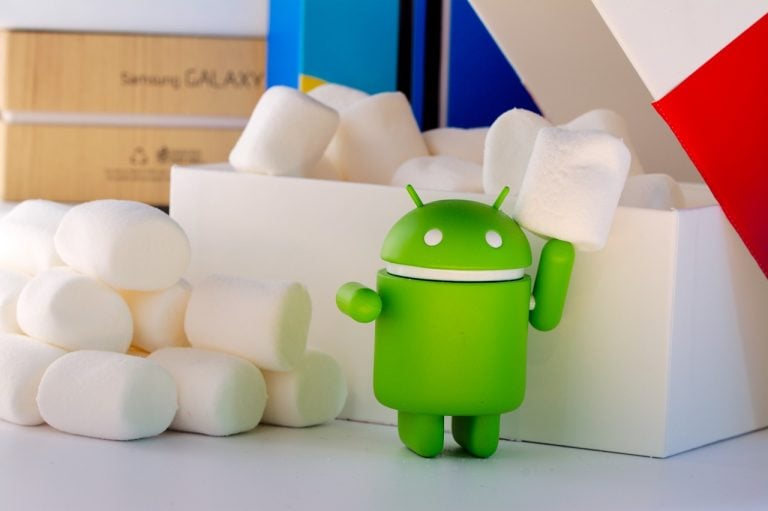 Some time ago, Google said it would roll out a new Android Auto experience. The reason behind this was to encourage the use of Assistant Driving Mode, which is set to debut soon. Now it appears Google is doing what it said it would do because the Android Auto app is now gone in Android Q Beta 5.
Many users of Android Q Beta 5 report they are unable to access the Android Auto app. Although the app is showing as installed on their phones, its icon is missing from the app drawer. Further, Android Q Beta 5 users say they don't have the option to start the app from their phone.
Moreover, users are unable to open the app via the Play Store because the "Open" option is unavailable. The only button available is the "Uninstall" button. Tapping the "Uninstall" button asks users if they want to remove existing updates.
David Einhorn At The 2021 Sohn Investment Conference: Buy These Copper Plays
There's a gold rush coming as electric vehicle manufacturers fight for market share, proclaimed David Einhorn at this year's 2021 Sohn Investment Conference. Check out our coverage of the 2021 Sohn Investment Conference here. Q1 2021 hedge fund letters, conferences and more SORRY! This content is exclusively for paying members. SIGN UP HERE If you Read More
"I am on Beta 5 and Android auto app is no longer listed in my app drawer. I searched for it and nothing is found. I go to the play store and I have the option to uninstall," a Reddit user said.
The Android Auto app is not gone for all Android Q Beta 5 users. Several Reddit users confirmed that the app is still accessible for them.
There are speculations that Google is working on merging Android Auto with Google Assistant. A couple of months ago, the search giant showcased a "Driving Mode" in Assistant, which is scheduled to debut this summer.
"Assistant's driving mode will launch automatically when your phone is connected to your car's bluetooth or just say, 'Hey Google, let's drive,' to get started," Google said then.
However, when a Reddit user tried to launch the Android Auto app via Assistant, nothing happened.
"Tried but it wont [sic] launch anything," the user said.
As of now, nothing can be said with surety. Anything is possible. The missing Android Auto app may not be related to driving mode at all, but rather, it could be just another beta issue. Hopefully Google will release information soon.
Google released Android Q Beta 5 last week. According to the search giant, this beta version is "very close" to the final release, which will be out later this summer. Beta 5 includes the latest system images for the Pixel phones, Android Emulator and the final Android Q developer APIs.
In terms of features, Beta 5 introduces new navigation gestures. Users will now see new handles in the lower left and right corners of the display. According to Google, these changes will allow apps to "use the full screen for content while minimizing the visible system chrome and navigation."
Supporting full-screen functionality is important nowadays as all smartphone makers are moving toward edge-to-edge displays. Although Google initially pulled Beta 5 due to issues with these gestures, the update was rolled back out soon after.
Now a swipe gesture from the corner triggers Google Assistant. The apps that depend on the navigation drawer can also be easily "peeked" at via new card-based user interface. According to Google, such changes support all versions of DrawerLayout. However, these new interface changes may break custom launchers, and that is why Google plans to re-introduce the familiar three-button navigation with Beta 6.
Google has not yet revealed a firm release date for Android Q, but it is expected to arrive before September. The search giant previously outlined a six-month-long beta process, which includes an initial release, three incremental updates, one update with final APIs and official SDK, and then two release candidates before the final version of Android Q.
Currently we are in Beta 5. After this there will be one more release candidate before the final version of Android Q. This seems to suggest a release in August. Google has launched past Android versions in August, so this timeline would make sense.
Android Q will come with support for foldable phones, new privacy features, "bubbles" multitasking, a system-wide dark mode, new security features, 5G support, sharing shortcuts, live captions, parental controls, depth information from photos, gesture navigation, developers tools and much more.