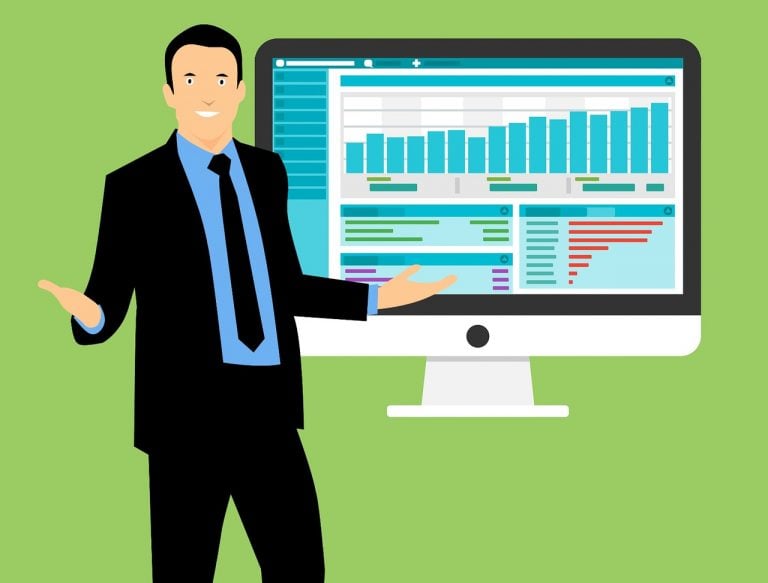 Activist short selling has receded a long way from its 2015 peak but despite rising markets and possible further intervention by central banks a hardy band of investors is relishing the opportunities.
While the overall trend is down on last year – with 79 activist short campaigns year-to-date compared to 96 at this point in 2018, according to Activist Insight Shorts  – the persistence of activist short selling into the summer months has been something of a surprise, given that the S&P 500 Index just hit new record highs. Indeed, in this inauspicious time to be betting against stocks, there have already been 13 activist short reports this month alone – just one behind the busiest month of the year hitherto.
Q2 hedge fund letters, conference, scoops etc
DG Value Adds 36.4% YTD As Distressed Stocks Surge
Dov Gertzulin's DG Capital is having a strong year. According to a copy of the hedge fund's letter to investors of its DG Value Partners Class C strategy, the fund is up 36.4% of the year to the end of June, after a performance of 12.8% in the second quarter. The Class C strategy is Read More
"Somewhat paradoxically, rising markets produce the best short opportunities because in such an environment, even the worst companies have unfettered access to the capital markets," Soren Aandahl, founder of Blue Orca Capital, told me this week.
Greedy retail investors and lazy or cost-conscious institutional investors are more likely to chase momentum than focus on fundamentals in an extended bull market, short sellers say.
In an email, Adam Gefvert of White Diamond Research said bull markets were often better hunting grounds for overvalued opportunities in small-cap stocks. "When the stock market is making people money, that attracts new retail investors who don't know much about finance or business. It also attracts gamblers looking for quick, easy money." In a bear market, "It's only professionals and value investors, and the easy money isn't there," he added.
Nonetheless, there is no escaping the fact that the persistent few are mostly those that stake their reputations on short selling, in particular. A smaller cohort are doing more of the lifting. 31 activist short sellers have initiated campaigns this year, versus 39 at the same point in 2018 and 53 in the whole of last year.
Two leading names, Spruce Point Capital Management and White Diamond Research, are responsible for just over 30% of 2019's total. "Valuations are expanding faster than earnings, which leads to inflated stock prices," Spruce Point chief investment officer Ben Axler told me.
Kerrisdale Capital Management, Blue Orca, and Bonitas Research are all consistent, if not household names on the scale of Muddy Waters Research or Citron Research.
Perhaps as a result, activist short sellers have become more focused and set their sights higher. In 2015, 81 activist short sellers initiated campaigns at 235 companies – an average of almost three apiece. Since then, there has been dramatically less activity at the smallest end of the market, below $50 million in market cap.
And despite the U.S. President's determination to keep stocks at record highs, his policy may be instrumental in exposing at least some targets. Just as earnings misses have often been forgiven in this market, a five-year campaign by Spruce Point against iRobot has mostly seen the stock climb higher and higher. Yet on Tuesday, the robotic vacuum manufacturer cited the trade war when it revised earnings guidance downward.
Short sellers consider themselves the detectives or watchdogs of the capital markets, a job as burdensome as it is necessary even in good times. "$IRBT down 15% how many warnings did we give?" Spruce Point tweeted.
---
The longstanding adversarial approach to proxy adviser regulation in the U.S. has so far produced little if any tangible benefit for either investors or corporations, despite promises to act by the chairman of the Securities and Exchange Commission (SEC) late last year. And while one newspaper announced this week that (outgoing) commissioner Robert Jackson Jr was increasingly supportive of regulation, the scope of that agreement looks limited. Europe, by contrast, has been more successful at updating regulation. This week, an update to the "Best Practice Principles for Providers of Shareholder Voting Research & Analysis" was published. Granted, the principle-based approach is a hopeless misfit with the U.S. regulatory system. But the process was, by all accounts, less symbolic and more productive than the proxy war in which the SEC has been rather a pawn. Serious attempts at reform could do worse than emulating some of its approaches.
Find out more on our newswires, Activist Insight Online and Activist Insight Shorts.
---
Quote of the week comes from Carl Icahn's open letter to shareholders of Occidental Petroleum. While the veteran activist concentrated his fireworks on CEO Vicki Hollub's supposed inexperience in M&A and Warren Buffett's "almost… fiduciary duty" to accept the deal offered to him in return for preference shares to finance the company's acquisition of Anadarko Petroleum, the more interesting question is why Icahn would want to own risky Occidental shares, run an expensive contest, and place his representatives on its board, knowing that he can't stop the deal. As ever, the external pitch is governance:
"We know that, in a few months, we will own a highly-levered combined company that will be in immediate need of a strong board and good, thoughtful decision-making that prioritizes stockholder value; a board with at least four members that understand they serve on behalf of the stockholders, not the CEO; and that can and will stand up to management when necessary," Icahn wrote.