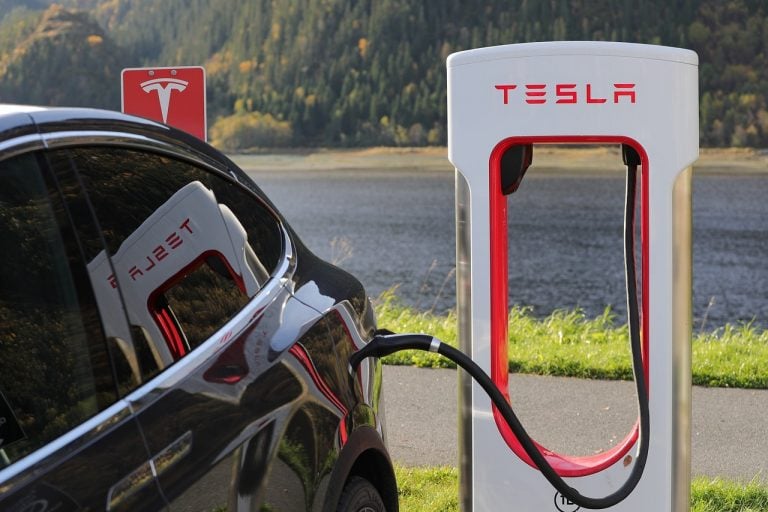 Whitney Tilson's email to investors discussing comments from Prof. Aswath Damodaran on Tesla Inc (NASDAQ:TSLA)  and various friends; the 2013 Model S wins MotorTrends' Ultimate Car of the Year award.

1) My analyst Kevin DeCamp sent his Tesla write-up to Prof. Aswath Damodaran at the Stern School of Business at NYU, whom Kevin quoted, and Prof. Damodaran sent back this reply (shared with permission):
Q2 hedge fund letters, conference, scoops etc
Fund Manager Profile: Zhang Hui Of China's Southern Asset Management
Historically, the Chinese market has been relatively isolated from international investors, but much is changing there now, making China virtually impossible for the diversified investor to ignore. Earlier this year, CNBC pointed to signs that Chinese regulators may start easing up on their scrutiny of companies after months of clamping down on tech firms. That Read More
I like your thesis, but I think that my analogy of a teenager holds. This is a company whose biggest strength could also be its biggest weakness and I am talking about Elon Musk. The path that you have described to 3.2 million cars being sold in 2028 and a 3% market share is clearly plausible but it will require discipline and an acceptance that Tesla will not be cash flow positive (and should not be) for the near future, requiring additional capital raises along the way (and not from debt). I would like to see the company be open about its plans for raising capital and stop talking about being earnings and cash flow positive in the near term. I would also like to see Elon pass on some of the operating responsibilities to someone else and focus on his strengths which are vision and strategic thinking.
2) A friend writes:
From Jason Fenske in Idaho, who has the YouTube channel "Engineering Explained":
He shows why Tesla has fragile wheels, which combined with the heavy weight of the car (batteries…) means a lot of strain on those moving parts, including the suspension.  In this case, he hit a pothole on a cross-country road trip in his Model 3.
Luckily, he was within 50 miles from a service center, or Tesla would not have towed him.  And luckily they had the right tire/wheel in stock (they say they don't usually have it), or else he would have had to wait much longer (He was driving from Idaho to Michigan, and this happened a little outside Chicago).  In Idaho, he lives 350 miles from a service center.
Tesla took 6.5 hours to replace his tire/wheel, which Tesla said was the best-case scenario given how close he was to the service center, and that it was dumb luck that they had a wheel/tire in stock.  He could have been stuck in randomplace Illinois for days or weeks.
In perspective, if you drive 12,000 miles per year, a Toyota Prius (or equivalent) yielding 50 MPG will consume 240 gallons of fuel.  While the national average gasoline price today is $2.75 -- https://gasprices.aaa.com/ -- even if you take California's insane $3.75 per gallon price, that's $3.75 x 240 = $900 per year.
So, one pothole in a Tesla will cost you 3x the entire amount of fuel cost in a gasoline car, per year.
Add the insane insurance prices for a Tesla, and whatever "gasoline savings" Tesla touts (conveniently disregarding the cost of electricity), are deeply into the negative.  Many thousands of dollars per year.
And that's not counting having to spend hundreds of hours every year dealing with repairs and service centers.
According to TrueDelta, the organization measuring service center visits, the Tesla Model 3 has to visit a service center 468% more than other cars, which places it as the single most frequent visitor to a repair shop out of all cars sold in the U.S. market, by a very wide margin: https://www.truedelta.com/Tesla-Model-3/reliability-1376
3) Another friend comments:
Why is it that Tesla's sales were down 9% in the first half of 2019, compared to the second half of 2018?
In the second half of 2018, the Model 3 was only available in two countries: USA and Canada.
In the first half of 2019, the Model 3 was also available in Europe and China.  That should have meant a sales increase, right?
And yet, Tesla's unit sales fell 9% -- from 174,741 in 2H 2018 to 158,200 in 1H 2019:
| | | |
| --- | --- | --- |
| Tesla | unit sales | change |
| 2018 Q3 | 83775 | |
| 2018 Q4 | 90966 | |
| 2018 2H total | 174741 | |
| 2019 Q1 | 63000 | |
| 2019 Q2 | 95200 | |
| 2019 1H total | 158200 | -9% |
So, that's a 9% reduction in unit sales volume.
Then consider the shift in sales mix: Far fewer Model X and S in 2019, so the average selling prices and margins deteriorated far worse than the headline 9% reduction in sales.
4) Another writes:
I'm sure you saw that the company's position is they missed their US target by 200 cars so they won't be paying the sales incentive announced a month ago. Major dirtbag move.
To which another replied:
Please have some empathy for why Elon needed to do this.  Last December, he took out $61 million in mortgages on his 6 homes in Bel Air.
Also, his G-650 is expensive.
Elon needs the money now.  Employees can wait.  Show some reverence for God-King, please!
4) It took me a second to figure this out, but the 2013 Model S won MotorTrends' Ultimate [meaning all-time] Car of the Year award: Tesla Model S Beats Chevy, Toyota, and Cadillac for Ultimate Car of the Year Honors. Excerpt:
The selection and judging criteria have changed, the trophies have changed, and the vehicles most certainly have changed, but the spirit behind the Car of the Year is the same today as it was in 1949: Identify the most superlative new vehicle introduced each year.
We are confident that, were we to summon all the judges and staff of the past 70 years, we would come to a rapid consensus: No vehicle we've awarded, be it Car of the Year, Import Car of the Year, SUV of the Year, or Truck of the Year, can equal the impact, performance, and engineering excellence that is our Ultimate Car of the Year winner, the 2013 Model S.
"The mere fact the Tesla Model S exists at all is a testament to innovation and entrepreneurship, the very qualities that once made the American automobile industry the largest, richest, and most powerful in the world," we wrote. "That the 11 judges unanimously voted the first vehicle designed from the wheels up by a fledgling automaker the 2013 MotorTrend Car of the Year should be cause for celebration. America can still make things."
Updated on