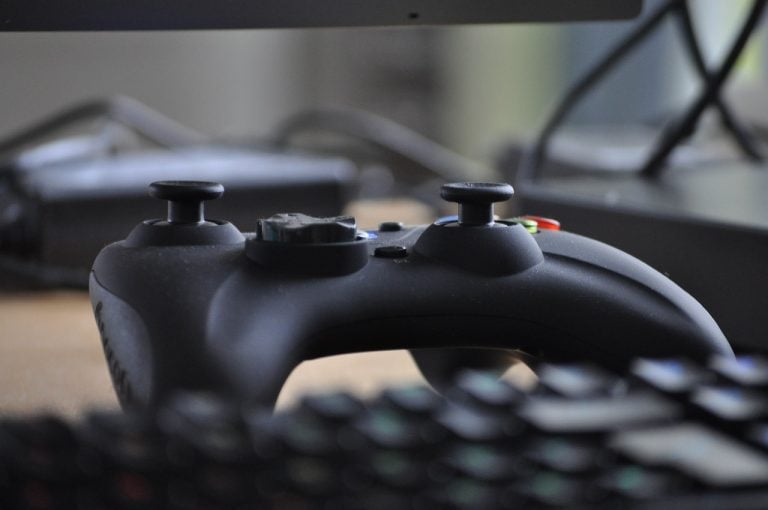 We now know a lot of things about Microsoft's next-gen console, including specs and features. However, the two crucial pieces of information that are still missing are the Xbox Scarlett price and design. Now, thanks to Xbox boss Phil Spencer, we now have some idea about the Xbox Scarlett price and design.
Speaking to "Xbox On" on the topic of the Xbox Scarlett price and design, Spencer said the design of the console isn't finalized yet, but noted that it would not look like a traditional console. Though the design is not finalized, the Xbox boss said he personally knows how it would look.
"I know what it's gonna look like. It's gonna be–I think it's a cool-looking, new thing, which will be interesting. But we don't have a final ID done," Spencer said.
Carlson Capital's Double Black Diamond Strategy Gains 5.3% On Jewelry Play
Carlson Capital's Double Black Diamond fund added 3.09% net of fees in the second quarter of 2021. Following this performance, the fund delivered a profit of 5.3% net of fees for the first half. Q2 2021 hedge fund letters, conferences and more According to a copy of the fund's half-year update, which ValueWalk has been Read More
Further, the Xbox boss said the Xbox Scarlett was not shown at the E3 as it wasn't ready.
"It's not like we're going to put a half-done ID out there and say, 'This is kind of what it will look like,'" said Spencer. Moreover, the executive suggested that the form factor does not play a major role in driving the purchase decision.
Talking about the price, the Xbox boss said that unlike the design, pricing is important for making a buying decision, adding that the company has a price point in mind for the console. However, he didn't reveal that price point, but added that it may change due to several factors, including Trump's trade war with China.
"We have a price point in mind; I think we're going to hit that. But we want to make sure everything comes in right. We'll get price out as soon as we can," he said.
The proposed tariffs on electronic items (including video games) that are shipped from China to the U.S. is 25%. Trump's proposed tariffs are not in place yet, and there are good chances they will not come into effect. Still, Nintendo has decided to shift the production of the Switch, including newer models, out of China.
Nevertheless, it can be assumed that the Xbox Scarlett won't be cheap considering Microsoft will be aiming to retain the title for the "most powerful console." So, we can expect the next-gen console to come with impressive tech, which would be expensive as well. Moreover, this time, the cost won't be just for the CPU (Central processing unit), GPU (Graphics processing unit) and RAM, but also for the "next-generation" high-speed solid-state drive (SSD).
Use of SSDs could raise the price of the console significantly. Currently, NVMe 1TB SSDs for PC sells for at least $250, while Samsung's SSD 970 Pro (1TB) sells for $350. However, considering the next-gen console will need to be future-proofed to support 4k (and possibly 8k) and also the digital-first ecosystem, the 1TB storage doesn't look like enough.
So, it wouldn't be a surprise if Microsoft goes for a 2-4TB high-speed SSD. If this happens, the price of Microsoft's next-gen console could shoot up significantly. Microsoft, of course will be working to cut costs where it can. Also, we can expect SSD prices to drop as we move toward the next-gen console. Still, there is no denying that the SSDs will command a premium over the current tech.
Thus, we can expect Xbox Project Scarlett to come in above $499. The original Xbox launched at $299 in 2001, while the Xbox 360 was priced at $399. Microsoft's Xbox One (2013) and Xbox One X (2016) came with a price tag of $499.
Apart from the Xbox Scarlett price and design, what name the next-gen console will come with is also not known. When asked about it, Spencer confirmed that Scarlett is the working title only, adding that he hopes "somebody is not making their buying decision on this product based on what it's named."
Spencer, recently, also confirmed that Project Scarlett is Microsoft's only next-gen console at this point. Earlier there were rumors that the company would reveal two new Xbox consoles. These rumors were based on an old statement from Spencer about "game consoles."
Now, Spencer has put an end to such rumors. "Last year we said consoles, and we've shipped a console and we've now detailed another console. I think that's plural," Spencer told Business Insider.
Microsoft has confirmed that Project Scarlett would release in Holiday season 2020. If Microsoft follows the same launch schedule as the Xbox One, then we could see a fuller reveal sometime around E3 2020.