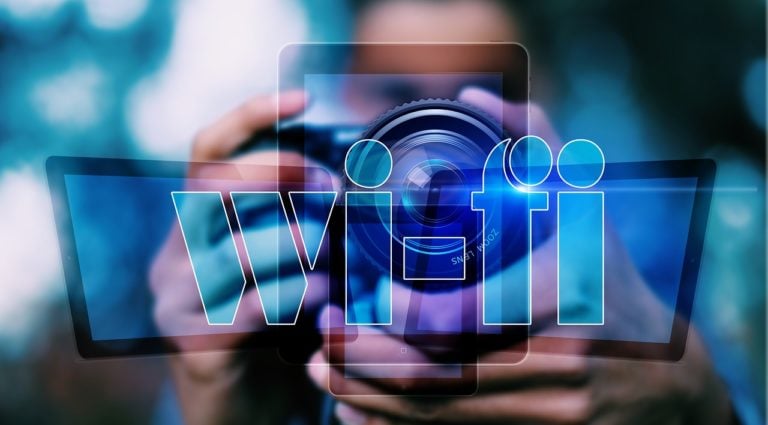 Xiaomi allows its smartphone users to use their devices as a Wi-Fi hotspot since Android 8 Oreo-based MIUI 10. However, since updating to Android 9.0 Pie, many users have been dealing with Wi-Fi hotspot issues on their Xiaomi phones. Affected users say they are unable to use Wi-Fi and the hotspot feature at the same time. The issue was first highlighted by tech site PiunikaWeb.
The Wi-Fi hotspot issues on Xiaomi phones appear to be quite widespread, and users have raised the issue on Twitter and Xiaomi's product forums.
"Wifi [sic] and hotspot at same time is not working after upgradation [sic] to Pie," one user said.
Hedge Fund Launches Jump Despite Equity Market Declines
Last year was a bumper year for hedge fund launches. According to a Hedge Fund Research report released towards the end of March, 614 new funds hit the market in 2021. That was the highest number of launches since 2017, when a record 735 new hedge funds were rolled out to investors. What's interesting about Read More
"Why did you remove the feature of turning WiFi and hotspot at same time in Pie update of Redmi Note 6 pro?" another user complained.
It should not come as a surprise that a large number of users are reporting the issue, considering the large number of Xiaomi phones that have been upgraded to Android Pie. The list includes the Mi Mix 2S, Mi 6, Mi 8 series, Mi Max 3, Mi 6, Redmi 6 Pro, Redmi Note 6 Pro, Redmi Note 5 Pro, Redmi S2 and Pocophone F1.
Respected Mi Team @MIUI_India My Redmi Note 5 Pro is now not switching on wifi and hotspot simultaneously like before in the previous Android Oreo update & my device is facing many bugs like slow system performance after updating it to the Android Pie version.Please fix the bugs.

— Indian??Yuvraj Srivastava (@YuvrajNeelmani) June 18, 2019
The Wi-Fi hotspot issues on Xiaomi phones could be due to a buggy implementation of the Android Pie feature in MIUI. As of now, there is no further information on the issue, including any workarounds. However, a Mi Community moderator has acknowledged the issue with the Wi-Fi hotspot, saying developers are aware of it and that the problem will be fixed soon.
Users facing Wi-Fi hotspot issues on Xiaomi phones are advised to report the problem to the company so it knows the extent of it and releases a fix soon. If you really want to use the Wi-Fi hotspot, then you can use a third-party app. There are plenty of apps on the Play Store that will help you with a Wi-Fi hotspot. However, when choosing one, make sure the app is compatible with your phone and does not need rooting. There are free and paid apps to choose from.
Some of the best free hotspot apps for Android are:
PdaNet+ is among the most-rated hotspot apps on the Google Play Store. It allows you to share your mobile data connection with other phones, PCs and tablets. Moreover, it does not require a rooted phone. The app supports all phones on Android 4.1 or later and includes a time usage limit.
FoxFi also does not require you to root your phone. It has an easy-to-use interface which enables users to enable their Wi-Fi hotspot with just a single click.
Portable Hotspot is also a one-tap solution to connect to s free Wi-Fi hotspot and share your Wi-Fi network. With this app, users also get the ability to monitor data traffic. The app also allows users to boost their networks for faster browsing on Android browsers and other apps.
WiFi Hotspot Master allows you to see who is using your network and who used your network in the past. It is also a one-tap solution that allows you to boost your internet speed. The app also reveals real-time upload and download speeds.
There are other apps as well, such as Wi-Fi Automatic, Free Wi-Fi Hotspot Portable, Wi-Fi Map, ClockworkMod Tether, Wi-Fi Finder, Osmino: Share Wi-Fi Free, Wi-Fi Tether Router and more.
In other Xiaomi news, the company has revealed the list of phones that will be getting the Android Q update, which is set to arrive later this year. The Chinese company also revealed the likely time when these phones will get the Android Q update.
According to the list on Xiaomi's official MIUI forums, the Android Q-enabled phones are: the  Xiaomi Redmi K20 Pro, Xiaomi Redmi K20, Xiaomi Redmi Note 7, Xiaomi Redmi Note 7 Pro, Xiaomi Mi 9, Xiaomi Mi 9 SE, Xiaomi Mi 8, Xiaomi Mi 8 Pro, Xiaomi Mi 8 Explorer Edition, Xiaomi Mi MiX 2S, Xiaomi Mi MiX 3, and Xiaomi Mi MiX 3 5G.
All these Xioami phones except the Note 7 models will get the Android Q update sometime in the forth quarter of this year. The Xiaomi Note 7 devices will receive the update in the first quarter of 2020. Interestingly, the list omits the POCO F1, but POCO team leader Alvin Tse confirmed via Twitter that the device will get Android Q.
Updated on