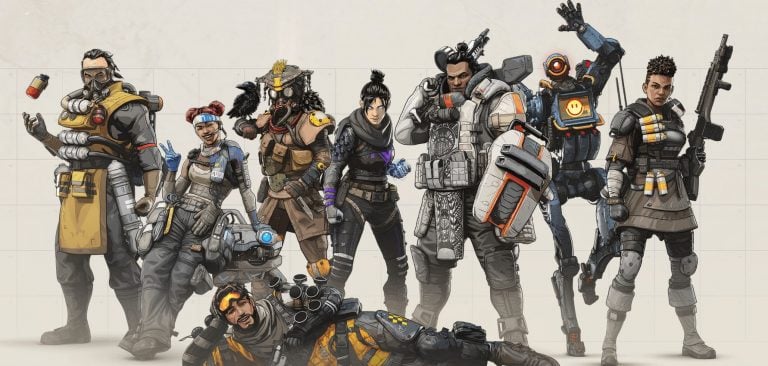 Twitch Prime is celebrating Amazon Prime day this year. The celebrations, however, will begin much earlier with users getting exclusive in-game content for Apex Legends and EA Sports titles along with special events.

Amazon's Prime Day is scheduled for July 15 and 16, but for the Twitch Prime members, the fun begins starting July 3. From that day, the Prime members will be able to unlock a free weapon skin and exclusive Legend skin for Apex Legends.
Then throughout July and August, gamers will also get access to three more exclusive Apex Legends skins along with free content for many EA Sports games. There is no information on the EA Sports games that users will get free, but the streaming service has promised content drops for "multiple" EA Sports titles, including Madden, FIFA and more.
How A Weakening PE Market Serves As Another Sign Of A Weakening Economy
Amid the turmoil in the public markets and the staggering macroeconomic environment, it should come as no surprise that the private markets are also struggling. In fact, there are some important links between private equity and the current economic environment. A closer look at PE reveals that the industry often serves as a leading indicator Read More
To get the free content, you will have to link your EA account with your Twitch Prime account. You can connect the two accounts by visiting this link. You can also check if the account has been linked successfully by going to Twitch.tv – Settings – Connections.
Those who don't already have an Amazon Prime membership can get an annual subscription for $119 (or $13 per month). Those who don't want to pay for the Prime subscription but want access to the Prime Day deals, there is one trick. You can sign up for the free 30-day Prime trial. This trick, however, can only be applied once, meaning if you tried the free trial earlier, you won't get another trial.
Many may not be aware that Amazon Prime membership gives them membership of Twitch Prime as well. This will get you access to exclusive content, chat options, monthly free games, ad-free viewing across Twitch channels and more.
Along with free content drops in the run up to Prime Day, Twitch Prime is hosting two "massive" special events on July 13 in London and Las Vegas. The events, which will host world-class athletes and celebrities, will start to live stream from 6pm BST / 1pm EST / 10am PT.
In the London event, street skateboarder Leticia Bufoni, footballer Thierry Henry and Sir Mo Farah will battle in an unannounced EA Sports title. For the Las Vegas event, DJ Dillon Francis, music producer Murda Beatz and other stars will compete live in an Apex Legends battle. The game will be open to all.
"You won't want to miss out on the round-by-round commentary as the celebrities stop by the broadcast booth when they're not playing, commenting on the success… and epic failures… of their fellow stars," Twitch says in a blog post.
Explaining the objective behind all the deals and free content, VP of Twitch Prime, Ethan Evans, said: "It's all part of our mission to make Twitch Prime one of the best deals in gaming, with monthly gaming content plus all the other benefits of Prime."
Twitch Prime members will be allowed to share some rewards with their friends. According to Twitch, doing this will help get those friends also interested in the games. Twitch has asked users to follow Twitch Prime's Twitter, Facebook and Instagram accounts to know what items and content are dropping and when.
Separately, Amazon Prime Day 2019 will start at midnight (PT) on Monday, July 15, and will run through Tuesday, July 16. Though it is just a two-day event, buyers must get ready for three weeks of deals. Moreover, deals will not just be on Amazon, but at Walmart, eBay and Target as well.
Amazon has already started offering some limited-time only pre-Prime Day deals. Some of the available deals include Apple AirPods with Wireless Charging Case at $180 (savings of $20), Rent Us for $3 (savings of $3), Toshiba 43-inch 1080p Fire TV at $180 (savings of $120) and more.
Talking of other deals to expect, the biggest discounts will likely be available on Amazon's own products and brands, such as Echo speakers, Fire TV streamers, Fire tablets, Blink cameras, Kindle readers and more. Amazon says the biggest Prime Day deals will be on Alexa-enabled devices.
There will be lucrative deals on other products as well and Amazon is promising "over 1 million deals." You can shop on Prime Day from your computer, mobile or any Alexa-compatible device. In fact, many deals are exclusive to voice purchases only.
Updated on