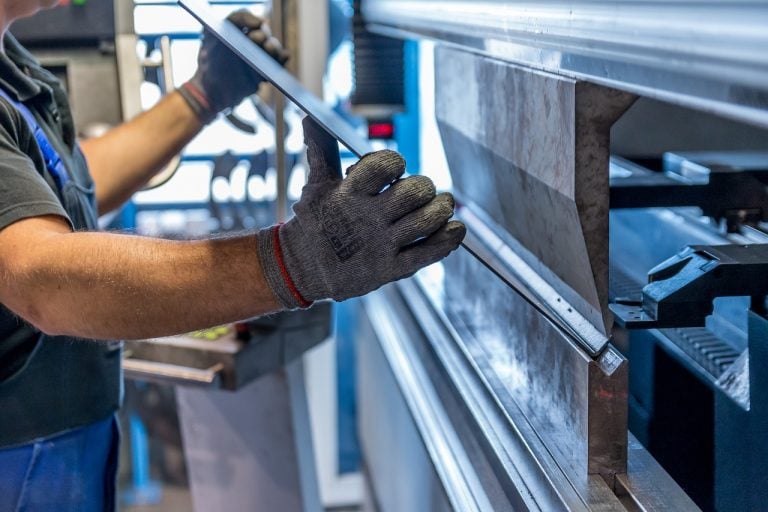 Metal stamping manufacturing is a pivotal industry today. Not only does it manufacture small consumer items required for everyday use but they also produce highly precise components for complex machines and other equipment. All electronic appliances we use, the vehicles we travel in, the airplanes we fly in, in fact, almost all things we use, have at least some components that are a product of metal stamping manufacturing.
Back in ancient times, the Egyptians, Greeks, and Romans worked out ingenious methods of forming things from metal. Then came the industrial revolution that transferred much manual labor from humans to machines. Press tools came into the picture. A punch and die combination tool was used on machines to form metal parts and components from metal. Over the years the process has undergone much refinement and new and improved techniques are being used by metal stamping manufacturers today. Let us consider some of the trending techniques in metal stamping manufacturing today.
[REITs]
This mining and metals fund is having a strong year so far
The Delbrook Resources Opportunities Master Fund was up 9.2% for May, bringing its year-to-date return to 33%. Q1 2021 hedge fund letters, conferences and more Dellbrook is an equity long/ short fund that focuses exclusively on the metals and mining sector. It invests mainly in public companies focused on precious, base, energy and industrial metals Read More
Q1 hedge fund letters, conference, scoops etc
Fluidforming
FluidForming is the first major innovation in metal forming in more than 60 years! This technology saves production time and manufacturing costs. This process is a perfect solution for a wide range of industries such as automotive, appliance, aerospace, and medical industries. FluidForming achieves improved and more detailed results. Moreover, the process can either be automated or operated manually. Manufacturers enjoy lower overall cost-to-market ratios and shorter time-to-market. FluidForming allows innovation because it lowers production and tooling costs, reduces production time, and eliminates the need to use environmentally harmful and costly hydraulic fluid.
Automation in the metal stamping industry
Increased production at cheaper rates is what automation accomplishes. Using advanced technology like laser cutting provides extremely high precision as well as increased speed in production. Using robots, or automated systems for repetitive tasks decreases the manpower required. A number of processes, such as bending and cutting, can be handled by robots. The use of robots allows for skilled labor to be better utilized, as they are free from simple repetitive tasks and can devote their time and energies in planning and programing. It helps improve accuracy while minimizing wastage.
3D printing
3D printers have been used for many years in developing prototypes. Many provide printed metal parts as well. However, currently the 3D metal printing process is extremely costly for large quantity production. The good news is that there have been a number of developments in the 3D printing technology and indications are that it will become cheaper in the days to come. That will mean that it would become a valuable technique for metal stamping manufacturers. There is a time and cost benefit in using 3D printing technology as certain assembly steps could be eliminated.  Today 3D printing is no longer just a tool for product development. Rather, it is an industrial and manufacturing tool in its own right. It is playing a key role in helping the metal stamping manufacturing industry to balance personalization and customization with wastage and efficiency.
ERP Systems
Most of the metal fabrication companies operate in both local and international markets. Since they are also into custom metal fabrication, it can be challenging to manage all their suppliers, sourcing the materials, their operations and other processes across the supply chain. Therefore, metal fabrication companies find ERP software useful to streamline their operations and increase their efficiency and productivity. An efficient and well set up ERP software can reliably manage all critical business functions such as enterprise mobilization, operational performance planning, demand forecasting, and resource planning.  Some of the most used ERP systems by metal fabrication companies are Oracle Netsuite, Plex Manufacturing Cloud, and Epicor ERP.
Innovation and Research
The metal stamping manufacturing industry is more and more coming to grips with the fact that technology is constantly evolving. To keep pace with it, they have to be innovative and continue their research activities. The market is extremely competitive and without the necessary R&D, they will only be left behind.
Reshoring
While this trend would not really affect the Indian markets, it is having a great impact on western or more developed countries. Increasingly, companies prefer using local metal stamping manufacturers rather than contracting the work to manufacturers in third-world countries. Increasing labor costs, high transport costs, market volatility and so on have all added up to bring about this reshoring trend.
We have discussed herein six key techniques that are trending in the metal stamping manufacturing industry currently. A clear understanding of these techniques and their intelligent implementation will help metal stamping manufacturers stay ahead in this highly competitive, constantly changing field of manufacturing.